---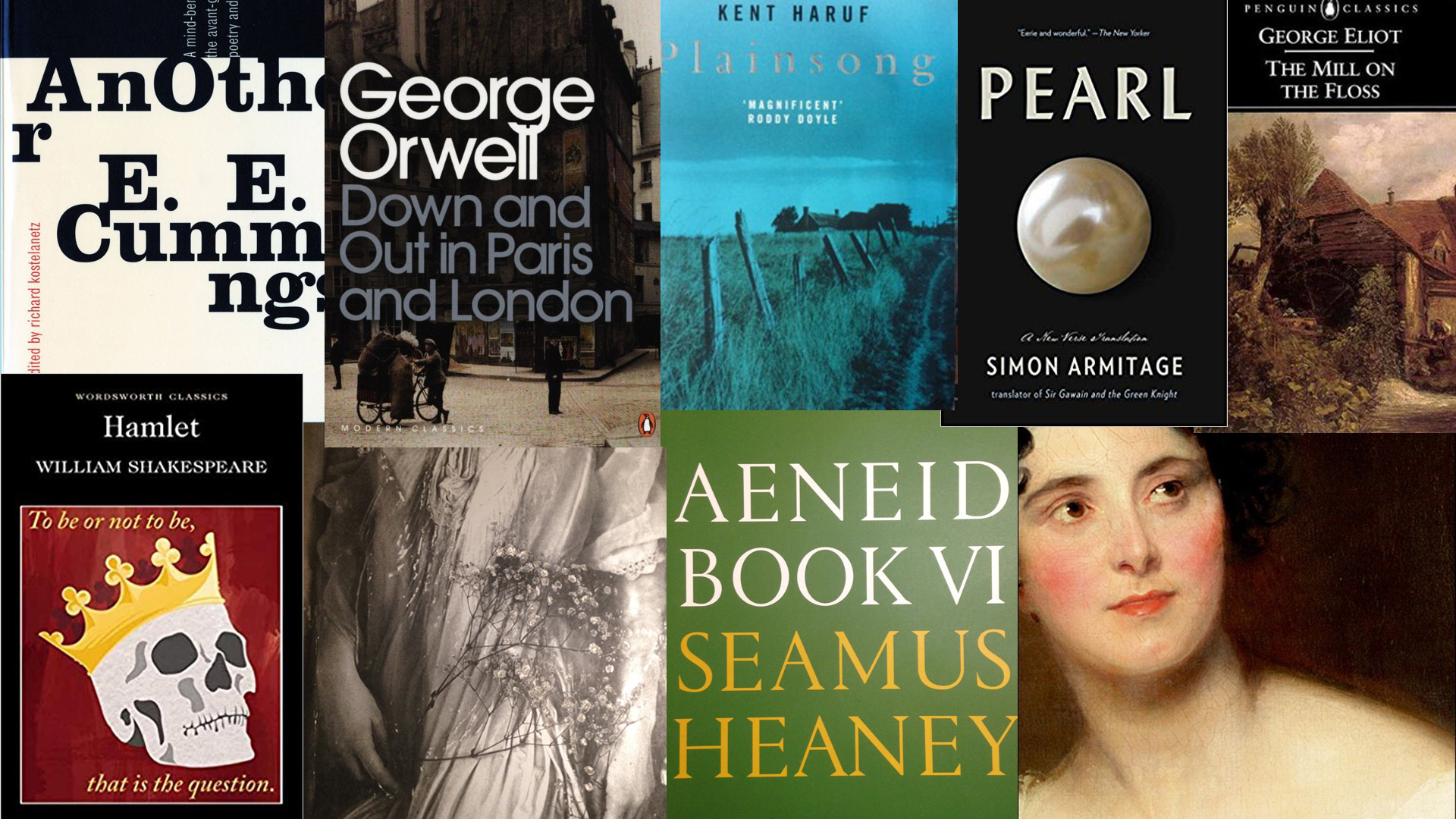 Chaim Wachsberger
RE | Issue 13 | 2018
Chaim Wachsberger in New York on the twelve books that track his life
1
ULYSSES
James Joyce
I was meant to read it in a college course on James Joyce, but I was so young, and it was so long. About forty years later (and three years ago), I traveled with a daughter to Oman and wanted a book that, when I tired of desertscape, would remind me of greenery and grass. Like of Ireland. So I took Ulysses. It sort of kept me cool, and it's the most wondrous work of fiction I've read. (Read the chapter written as a catechism!)
2
JAMES JOYCE
Richard Ellmann
After Ulysses, I was compelled to read this. Joyce was a deeply humane artist, with an extraordinary sensibility. He wrote in lifelike detail about Ireland, while living outside of it. During World War II, he lived in Switzerland and ignored the war. He had once written, 'History is a nightmare from which I am trying to awake.' Maybe war was not within his extensive competencies. As unsatisfying as that is, it can be comprehended in such a generous and rarefied spirit.
3
SELECTED POEMS AND TWO PLAYS
William Butler Yeats
In fact, when I majored in English all novels were too long, but poems were just right. (And, you can read just part of a poetry collection.) Yeats's language was the most beautiful and the clearest, sage and heartfelt. He had a lot of mythology that never sang to me, but notwithstanding that he seems to always be writing about people. I can pick up this book at any time and feel grounded and refreshed. Read 'The Wild Swans at Coole'.
4
MOBY DICK
Herman Melville
Ulysses was part of my effort starting fifteen years ago to read the literature I should have read in my adulthood, and to clear my head of contractual provisions. This book was first in the effort. I read a third of it and quit. Five years later, I picked it up (having to re-read the first third) and paced it like a marathon. Unlike many, I found the whaling chapters fascinating (while gory). The book has a Shakespearean timbre, and it spins a great yarn.
5
THE COMPLETE POEMS 1927–1979
Elizabeth Bishop
I had not heard of Bishop until I returned to reading. Her language is modern, straightforward, sometimes plain-sounding, always intelligent with an oblique angle. The movie Reaching for the Moon captures some of the tragedy in 'One Art' ('The art of losing isn't hard to master'). Try 'The Moose'.
6
AN AMERICAN TRAGEDY
Theodore Dreiser
This may be the Great American Novel. But the problem with Dreiser is, you have to read his sentences. Each one has like five elbows. But you're in the scene, and everyone in it is alive. The themes—alienation, American striving, failure, violence, family, religion, innocence, corruption—make it grand.
7
THE MAYOR OF CASTERBRIDGE
Thomas Hardy
Virginia Woolf said that this is one of the great English tragedies, so I picked it up. Hardy tells a tough tale. People run into society's edges; some die; some survive. He's relentless. He says of one character, her youth had taught her 'that happiness was but the occasional episode in a general drama of pain'.
8
THE COLLECTED POEMS
Wallace Stevens
Wallace Stevens is the American poet of the last century. His language is clean, elegant and fecund, and I rarely understand him. He has a grand theory that I read about from time to time. It's like mining Bitcoin—consumes a lot of energy. I've read a third.
9
RABBIT RUN
John Updike
The Rabbit multiplied, but first Rabbit is best. Someone once said Updike writes as though he has more senses than the normal human. It all pours out in this book. It can feel like you're living it. Not a happy story.
10
HATESHIP, FRIENDSHIP
Alice Munro
Pick up any collection of stories by this writer and you'll pick up another. She plays with memory and sequencing of time, inserts Gothic horror, and shows us in a harsh and understanding light.
11
CONSIDER THE LOBSTER
David Foster Wallace
I followed his life without reading his books until, sadly, he committed suicide. Later, I started reading. This one is essays. The magisterial work is Infinite Jest—I'm not there yet.
12
THE WOMAN IN WHITE
Wilkie Collins
The others are for name-dropping; this one is to read. Great fun. A friend of Dickens; an early detective story; wild dramatics. I had never heard of Wilkie; now I'm raving about him.
---
First published in RE: issue 13 (2018). Chaim Wachsberger is a partner in New York and adjunct professor at NYU School of Law (2018)