---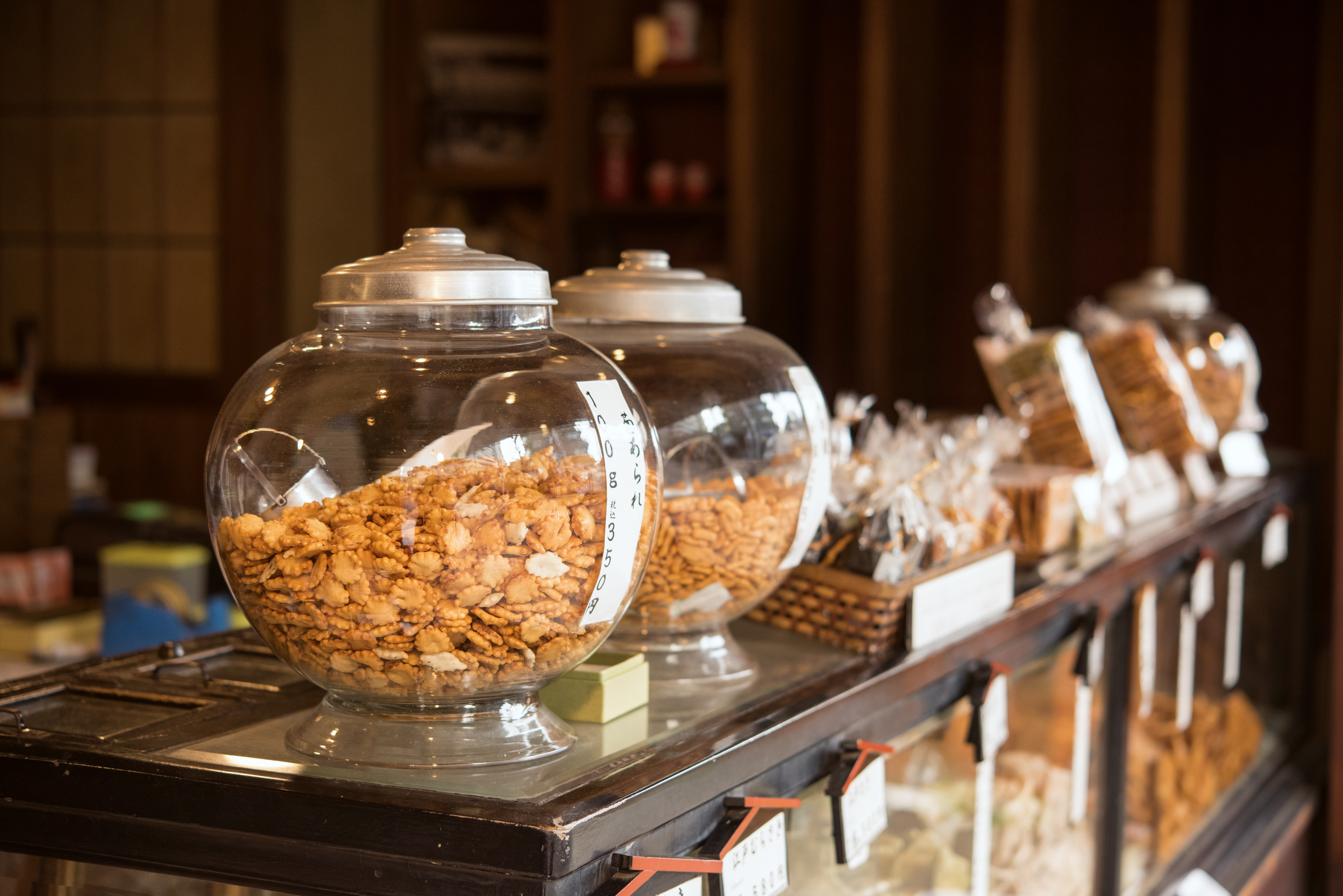 In Tokyo and Yokohama
RE | Issue 19 | 2021
—Tokyo correspondent Yui Ota on where to eat, through morning, noon and night—
MORNING
Morning Coffee @ The Roastery by Nozy Coffee
Perhaps you ate too much sushi the night before; how about starting the day with a cup of single origin coffee? The Roastery on Cat Street, Harajuku, has two types of single origin beans every day. Go through the dimly lit ground floor entrance, take a whiff of the day's selections, and have a chat with baristas working inside a 360-degree island counter, to help you reach the important decision. If you feel peckish, give their fresh pastries a try. They are known for their New York Rings—fried donuts made from croissant dough—baked at and brought in from their sister bakery daily. If you would like to savour your coffee, take a seat inside with a view of the island counter, where the baristas' meticulous work is beautifully on display. Alternatively, with that special cup of coffee in your hand, walk through Cat Street, go on to Takeshita Dori, and get lost in the pop, colourful, chaotic atmosphere. You will then find yourself at Yoyogi Park and suddenly surrounded by serenity. Rest here before embarking on your afternoon adventure.
5-17-13 Jingumae, Shibuya-ku, Tokyo 150-0001
---
NOON
Lunch @ Kappou Kaneko
Maybe you wish to experience traditional Japanese cuisine? Make a reservation at Kappou Kaneko, which opened in 1930. Indulge in a multi-course meal (choices range from seven to ten courses); this starts with numerous small appetisers (usually focusing on a variety of seasonal vegetables), then moves on to main courses (normally involving grilled fish), and ends with rice and soup. You will find out what will be served only when you are seated; whatever the menu is for the day, you will be delighted by the delicate cooking methods used to bring out the best in each ingredient. Do pay attention to details other than the food, too. How have the carrots been cut; is it the shape of a maple leaf? What is the design of the chopsticks rest? Notice the choice of flowers displayed in the corner of the dining room. (NB They do not accept walk-in guests. Make a reservation by phone before your visit.)
2-12-2 Mukougaoka, Bunkyo-ku, Tokyo, 113-0023
Snack @ Edo Arare Chikusen
After your lunch, stroll towards the east and walk through Nozu Shrine. The myth says that this was established about 1,900 years ago. The current buildings may not be quite as old as the myth: they were constructed in 1706. Afterwards, make your way south in search of a small Japanese sweet shop, Chikusen, which opened in 1955 and specialises in rice crackers. When you step inside and look at the traditional Japanese furniture, you may feel you have travelled back in time. My recommendations when you come to choose your rice crackers are those wrapped with dried seaweed and the ones with simple soya sauce seasoning. The owner told me that their prices have not changed since they opened. (NB They may only accept cash.)
3-41-6 Hongo, Bunkyo-ku, Tokyo 113-0033
---
NIGHT
Dinner @ Scandia
Let's get out of busy Tokyo and have dinner at Scandia by the seaside in Yokohama. Yokohama was one of the first cities to open up to foreign trade in 1859 after Japan enforced a 'closed country' policy for about two hundred years. Since then, Yokohama has become known for its welcome towards anything new, absorbing it as part of everyday life. Scandia is a 58-year old restaurant, located in the Yokohama Foreign Trade Association Building, built in 1929, by Osanbashi Pier. It offers Scandinavian dishes, sometimes in the style of Japanese-Scandinavian fusion, with unique Yokohama characteristics. If you are in a group, order a smorgas board for the table and enjoy as many dishes as you can. If you can, I suggest you choose a seat on the upper floor, which will offer you a view of surrounding historical buildings including the Yokohama History Archives, originally built in 1931 as the UK Consulate.
1-1 Kaigan Dori, Naka-ku, Yokohama 231-0002
Drinks @ Hotel New Grand, Bar Sea Guardian II
If the sea breeze is lifting your spirits and delaying your return to Tokyo, take a stroll from Osanbashi Pier to Yamashita Park (built with debris from the great earthquake of 1923). As you walk, take in the view of Yokohama Bay Bridge and the Minato Mirai high rises, and notice the magnificent retired vessel Hikawa Maru, now moored at the end of Yamashita Park. This evening stroll will bring you to Hotel New Grand: a historical hotel which opened its doors in 1927 to many famous guests, among them Charlie Chaplin. Its bar, Sea Guardian II, will offer you a place of respite and their signature 'Yokohama' cocktail.
10 Yamashita-cho, Naka-ku, Yokohama 231-8520