---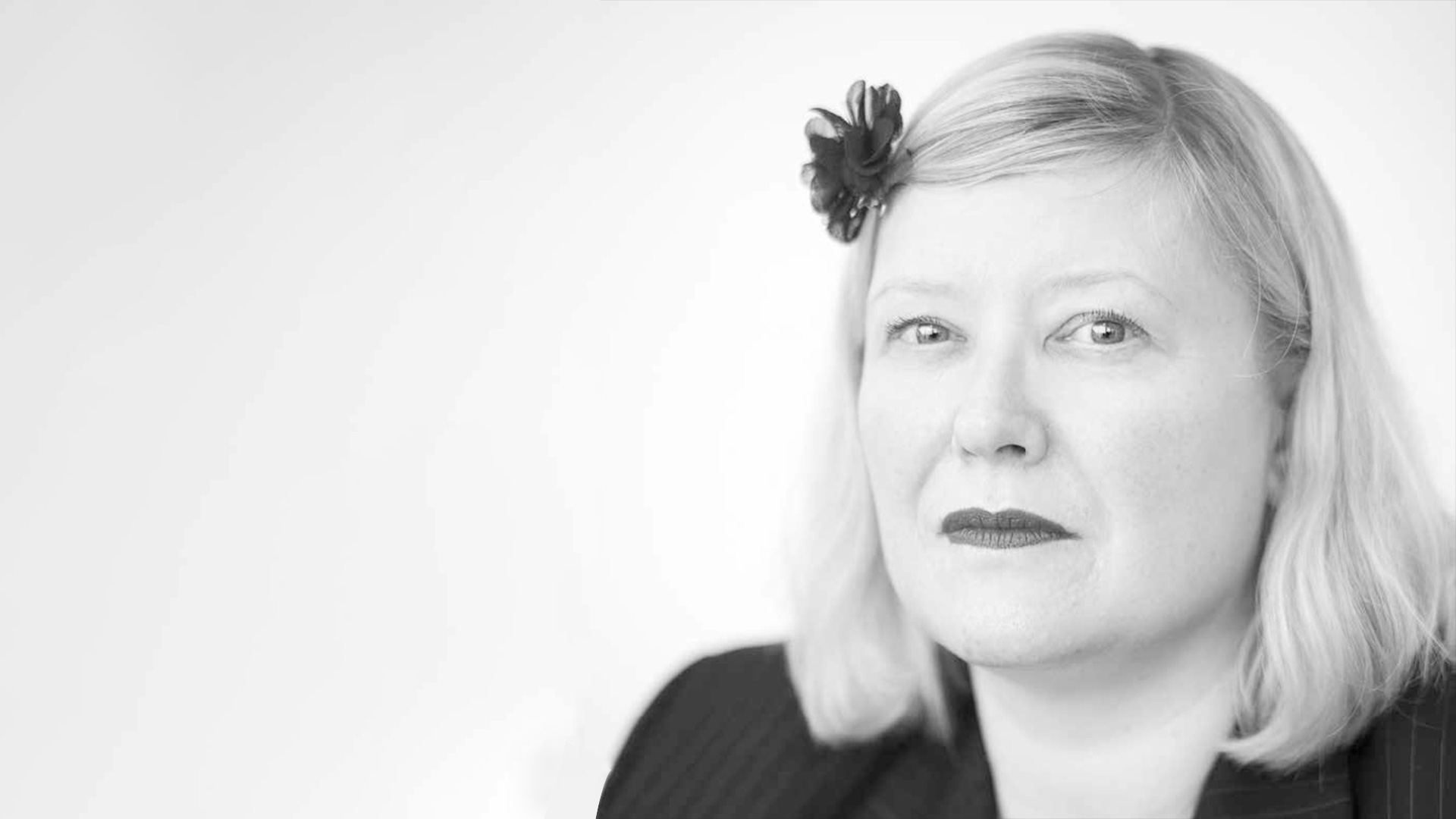 Lesley Browning, London
RE | issue 20 | 2022
Music, especially live music, has always played a big part in my life, although as I get older I find myself further and further away from the mosh pit. Growing up, rural Cornwall in the late 1970s and early 1980s was not a musical metropolis. But I was saved by the St Austell Coliseum, where I saw Siouxsie and the Banshees (my first ever gig) and many other fine acts from the 1980s. My poor dad used to drive me there to see bands while he waited outside in the car. Sadly, the Coliseum is now luxury flats.
It was so difficult to choose just five songs for my playlist. In the end, I sent in 'five and a bonus' and hoped the editor would overlook it this one time.
---
01
ONE FOR MY BABY (AND ONE MORE FOR THE ROAD)
Frank Sinatra
I grew up to my parents playing music from the 1950s and '60s, singers like Nat King Cole, Sammy Davis Jr, Burt Bacharach, Frank Sinatra. I have chosen this song by Sinatra because I saw him perform at the Royal Albert Hall in 1992, and it was the greatest live performance I have ever seen. It was May, and I had just qualified. I more or less didn't eat for a week to be able to afford to go. We had the worst (cheapest) seats up in the gods. It was an amazing night—and I think it was the last time Sinatra came to the UK. 'One For My Baby' was his final song that night; he drew up a bar stool and lit a cigarette and sang; I wouldn't have missed that moment for anything.
02
YOU & ME SONG
The Wannadies
My husband Duncan and I agonised for weeks over what would be the first song at our wedding. He is a big music fan, too, and we have relatively similar taste. We were determined not to have anything schmaltzy but we still wanted the song to be really meaningful to us. Nor did we want to dance on our own with everyone watching, so it had to be something people could join the floor for. This turned out to be the perfect song for us. It's from the album Be a girl and is probably best known for its appearance on the soundtrack of the Baz Luhrmann film Romeo and Juliet. Young love.
03
IT'S ABOUT TIME
The Lemonheads
I just love the Lemonheads—the songs are so melodic, a sort of fusion of punk and pop—and I often wonder why they weren't bigger and more successful than they were. (This may have been more to do with drug problems than talent.) This song is from the album Come on feel the Lemonheads, which I am particularly drawn to because Julianna Hatfield sings backing vocals and her voice is a perfect complement to Evan Dando's. I have chosen the track 'It's about Time' as it has lyrics close to all our hearts: 'Have your people contact mine and keep your lawyer on the line…'.
04
ONCE IN A LIFETIME
Talking Heads
David Byrne is a musical genius. My husband and I saw American Utopia in 2018; the NME called it the best live show ever. It was a sensation—about twenty musicians, led by Mr Byrne, on stage in matching outfits playing acoustically and completely choreographed, in a show that covered Talking Heads' and David Byrne's solo career. Spike Lee directed the film version of it. It is actually quite hard to describe what it was like: a sort of cross between a concert and the perfect choreography of a military parade.
I have chosen this song as it reminds me of a perfect family holiday in Canada a couple of years ago, driving around with my two children singing 'Once in a Lifetime' in the back of the car. The clip is of the song being played on Broadway as part of the American Utopia tour.
05
DIGNITY
Deacon Blue
I have gone with this song as a nod to my Scottish heritage and also to a funny moment when I was at college. I was on the college Ball committee tasked with booking all the music. This was an excellent excuse to get on the train up to London with two of my friends to see lots of bands in the interests of 'research'. We saw Deacon Blue playing in a tiny venue and booked them on the spot. I think we paid them £700, and by the time the Ball happened they had had chart success with a couple of songs and were becoming quite well known. Hats' off to them: they turned up as promised and were great fun—I went on the bouncy castle with the lead singer Ricky. This is probably their most famous song from their first album Raintown.
00
THERE IS A LIGHT THAT NEVER GOES OUT
Johnny Marr
Anyone who knows me well will be shocked by the omission of the Smiths and/or Morrissey. Morrissey touched my hand at a 1986 gig at Gloucester Leisure Centre, which was very exciting. But Morrissey's views have become more outlandish and xenophobic and so I am no longer a fan of his. However, that is rather unfair on co-writer and the best guitarist in the world, Mr Johnny Marr. Here he is at Glastonbury in 2013.