---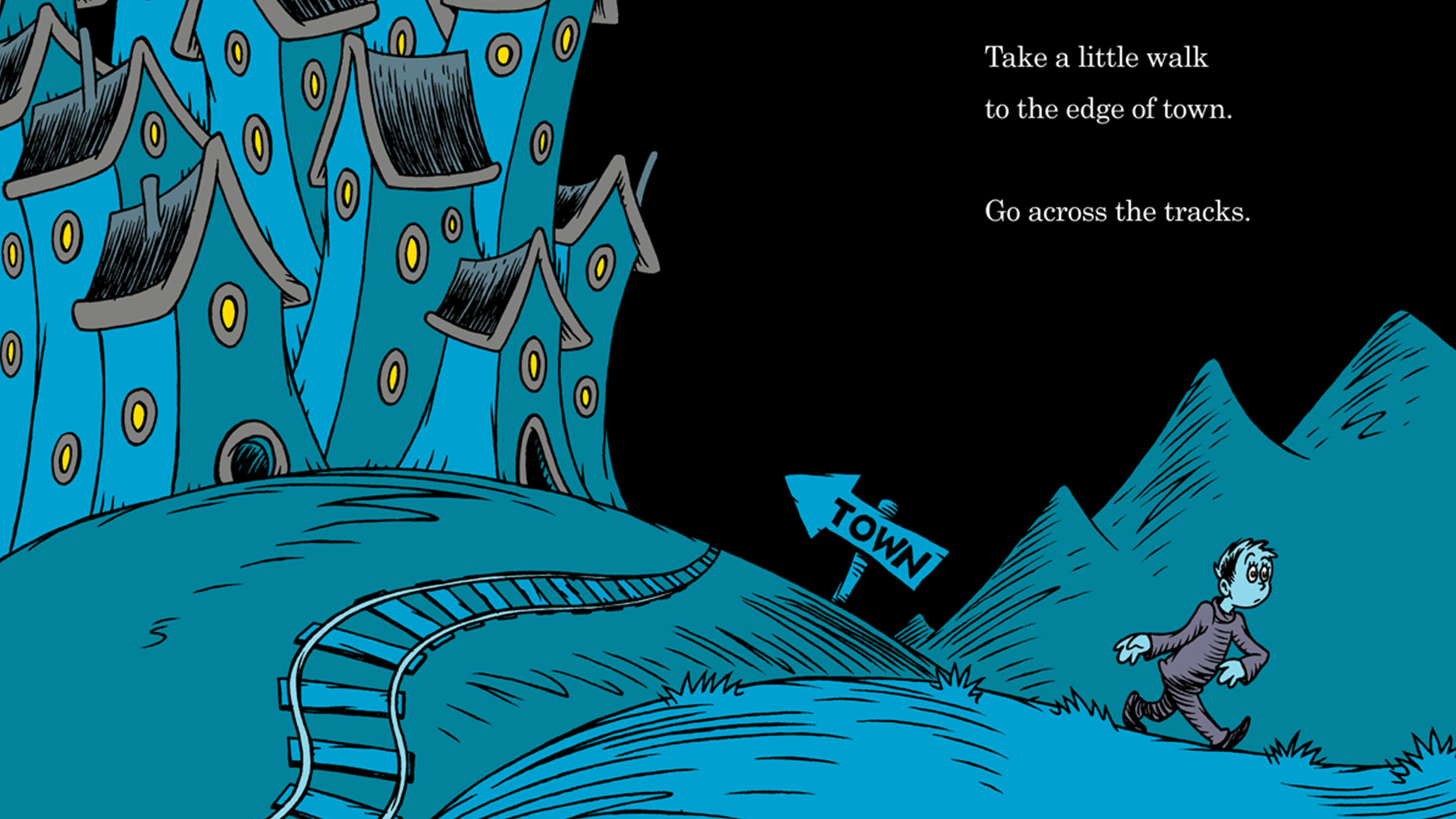 'Take a little walk to the edge of town'
The guide
RE | Issue 20 | 2022
'Take a little walk to the edge of town', sings Nick Cave. 'Take another little piece of my heart', screams Janis Joplin.
I still recall, in the 1980s, cycling through the streets of Beijing listening to Janis Joplin—I got lost, I was so caught up in the song. We remember our lives through the music. Let's build a playlist, I thought. But as soon as I went out to our writers to get their stories, I realized, everybody has a different story to tell. Here are four of them.
ROBBIE PATTEMORE
London
When we went on our last two-year trip we had a t-shirt made for Jude with these Joni Mitchell lyrics printed on the front.
We got high on travel
And we got drunk on alcohol
And on love, the strongest poison and medicine of all
FOR THE PLAYLIST
BRYNN VALENTINE
Oxford ex Vancouver
I remember—I am in Vancouver, walking over a bridge. I have walked this route so many times that the sunset has almost lost its hold on me, but not quite yet; and in my headphones Lou Reed's Perfect Day is playing. This is my final time to cross this bridge. In forty-eight hours, I shall pack up and leave to begin a Master's program a long way away. I arrived in Vancouver at seventeen. Now, I experience a troubling feeling of uncertainty: when shall I next return? I am halfway over the bridge, neither here nor there. A sense of divergence arises. I am enthralled at the prospect of moving my life forward; I am paralysed by the thought of leaving the people in my life behind. Perfect Day comes to an end—you're going to reap just what you sow—just as I step off the bridge. I conclude that I can only be pleased at how mournful I am. This has to be the authentic mark of a home having been made.
FOR THE PLAYLIST
ANDREW ROBINSON
Durban
The Karoo is the corpse of a great inland sea, drained to dust. It is flat and wasteland dry. Old mountain ridges, blunted by time, lie far off in the distance. Odd, hillocky koppies look as though pushed up from the veld by a giant finger. It is a place of centuries of quiet. It is also a place of immense, apocalyptical rain storms.
I met just such a monster when driving a borrowed van back from a faculty conference. The trip from Pietermaritzburg back to Cape Town took about seventeen hours—given that our steed was more Rocinante than Bucephalus—and our route took us through the desolate expanse of the Karoo. Most of my companions slept the whole way back, but one sat up front with me, under instruction to keep me awake. She had sad brown eyes and a Texan Plain smoker's cough that would have inspired the poet Wilfred Owen. Despite these things, or perhaps because of them, and her laugh, I was drawn to her.
As we drove into the late afternoon we watched the clouds boil up into the blue ironed sky. Then the rain came, huge. For hours on end the two of us tilted—wide-eyed and white-knuckled—at this dark, whirling, soaking windmill. That small enclosed space at the front of the van became our shared world, silent but for the manic beating of the wipers or the odd exclamation as a sharp squall rocked the van or as the lightning tried to blast us off the road or those moments when a cigarette was offered and shared. The cigarette lighter showed her wide, beautiful eyes as she lit and placed the unfiltered end between my lips. It was a dangerous and intimate ride. Bruce Springsteen was along for part of it. My companion remembered that she had with her a single cassette of Springsteen. Every twenty minutes or so, she would eject the cassette, turn it over and push it back into the tape deck for the Boss to do his stuff, every twenty minutes.
The storm petered out, the others woke up, and we got back home. But there are times, since then, when it's raining hard and I am driving, I put on some Springsteen and I think about those wide beautiful eyes.
FOR THE PLAYLIST
STEVE LEITL
Calgary
I've lost count of the times our family has escaped to the island of Maui in Hawaii.
Think sun, beach, ocean, and surf. Think boogie boarding, stand-up paddle boarding, and snorkeling. Add outings on an outrigger canoe. Imagine cocktails in pineapples and freshly caught mahi mahi, encrusted with macadamia nuts. Think a rich sunset, a salty margarita, and by your side a loved one.
As the sun rises, before anyone wakes, I like to cycle the West Maui loop, arriving back in time for a ravenous lunch, followed by sun, beach, ocean. It's 120 kilometres on a racing bike. My pièce de résistance.
No music while cycling, though! Don't do it.
FOR THE PLAYLIST