---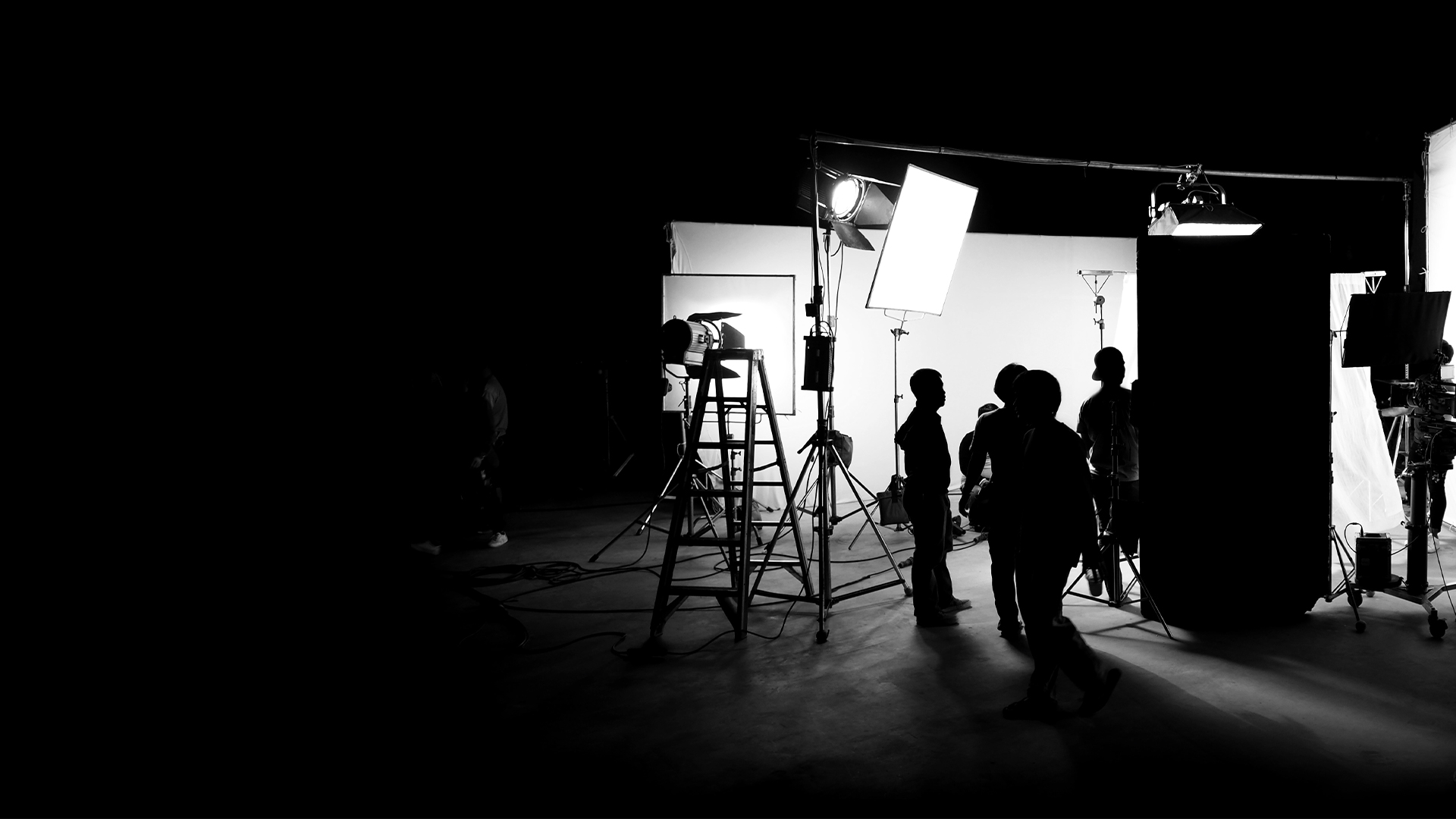 The moving image
RE | Issue 20 | 2022
My love for film started out with books. I became a 'film-goer' when imagining scenes, camera angles and dialogues in books—and I appreciate a good, compelling story that forces you to confront the unfamiliar. Films are good at that.
AN ARTHOUSE MOVIE
Starting close to home, I love Anthony Chen's debut film Ilo Ilo (2013). This is a Singaporean drama exploring the relationship between a young boy and the domestic helper his family has engaged. The tenderness of the film reminded me of the carefree and organic relationships which blossomed between my Singaporean friends (who grew up in semi-lonely, dual-income families) and their helpers. It also hints at the odd emotional substitution a migrant worker makes when tending to a family in a foreign land in the same way they might otherwise care for their family back home.
Roma (2018), set in Mexico City, evokes similar sentiments and themes, and is gorgeously filmed on black and white on a 65mm digital format Alexa 65 and blessed with Alfonso Cuarón's semi-autobiographical, magical touch. In this film, the mundane conjures the greatest emotional response, because the viewer is intimately aware of the unspoken social parameters the characters operate within. The artificiality of such parameters are tested during the course of the film.
4 Months, 3 Weeks and 2 Days (2007) is a difficult but courageous Romanian film about two Romanian university students who attempt to procure an illegal abortion in the final years of the Nicolae Ceaușescu era. I enjoyed von Trier's Dancer in the Dark (2000) for similar reasons. There is also something about the vast expanses of sunrises/sunsets in Nomadland (2020) which are at times heady, and other times sombre – life and grief poignantly told in the absence of. In contrast, Bertolucci's The Last Emperor (1987) straddles an interesting East-meets-West, very much show-and-tell dynamic in charting the life of Puyi (the last emperor of China). While it may score a C- from a historical perspective, it works really well as a biographical drama.
---
THE WORLD OF THE VIDEO GAME
Hands down Wreck it Ralph (2012) and Free Guy (2021). Grab the popcorn; these will not disappoint.
---
A MOVIE FOR ALL THE FAMILY
My parents innocently bought the DVD for Sound of Music (1965) when I was little, never expecting to be harassed into watching rolling hills and singing children several times a year… so this movie takes the cake.
Just about every Disney film I have watched happily falls into this category: Mary Poppins (1964), Monsters, Inc. (2001), Finding Nemo (2003), The Incredibles (2004), Ratatouille (2007), Tangled (2010), Frozen (2013), Inside Out (2015) and Zootropolis (2016), to name a few. Definitely also, Steven Spielberg's E.T. the Extra-Terrestrial (1982).
Others I've loved are Hidden Figures (2016) and The Big Sick (2017). The former follows the true story of three female African-American mathematicians who helped create the NASA space program that launched astronaut John Glenn into orbit during the 1960s Space Race. The latter, which is actually loosely based on the co-writers' own romance, is a comedy rom-com about an inter-ethnic couple after one of them falls into a coma. Both movies have wonderful plots and lots of sass.
---
ON THE SMALL SCREEN
Did you know that choosing movies on the small screen is like a box of chocolates? Forrest Gump (1994), Call Me By Your Name (2017), The Florida Project (2017) and Minari (2020) spring to mind.
---
MY GUILTY PLEASURE
It is hard not to love Christopher Nolan films. The morality, humanity, tenderness and strife he breathes into The Dark Knight (2008) and its subsequent films is unforgettable and unmistakable. Memento (2000), a story told backwards, is seat-gripping and masterful in its storytelling. Inception (2010) works well as a sci-fi action film because Nolan tells you what's at stake as he progressively builds layers of complexity; I felt doubly frustrated when the Inception credits started rolling.
Studio Ghibli films are duly binged on a rotating basis. Spirited Away (2001) deserves special mention because of Miyazaki's painstakingly hand-drawn Meiji architecture, Japanese onsens and characterisations.
Separately, having been raised on a steady diet of Jack Neo films (think 跑吧孩子 (2003), I Not Stupid (2002) and Ah Boys to Men (2012)), there's an ease with which I slip into their perfect cocktail of English, Singlish, Hokkien, etc. dialogues, regardless of how good or bad the films actually are. I probably have a similarly irrational soft spot for the Men in Black (1997-2012) and Rush Hour (1998-2007) franchises.
Fight Club (1999), Pulp Fiction (1994), Lee Ang's Eat Drink Man Woman (1994) and Leon (1994) also have excellent re-watch potential. I also keep returning to 3 Idiots (2009), a timeless Hindi-language Indian coming-of-age comedy (suitable for all ages).
---
A BLOCKBUSTER AND WHY NOT?
Hong Kong cinema really delivers in this department. Infernal Affairs (2003) remains one of the best blockbusters I have ever watched; it's the epitome of police-drama battle royales. Every landlady scene in Kung Fu Hustle (2004) is also comedy gold.
On a sci-fi note, Gattaca (1997), Dune (2021) and the Star Wars series (1977-2015) (you may notice certain omissions) are all quintessentially must-watch films. Chadwick Boseman in Black Panther (2018) is also pretty high on this list, and a lot can and should also be said about Fritz Lang's Metropolis (1927), which intrigues by virtue of its expressiveness as a silent black-and-white film and underlying themes.
---
A ROMANCE
You cannot talk about this genre without acknowledging Wong Kar-wai's In the Mood for Love (2000), Richard Linklater's Before trilogy (1995-2013), the French not-so-indie film Amélie (2001) and classics When Harry Met Sally (1989) and You've Got Mail (1998).
Other refreshing takes of this genre are Your Name (2016) (a Japanese anime about two teenagers sharing an intertemporal connection), Her (2013) (a man who falls in love with his Artificial Intelligence system), La La Land (2016) and Portrait of a Lady on Fire (2019).
---
SOMETHING A LITTLE DIFFERENT
What We Do in the Shadows (2014), about modern-day vampires in a flat-sharing arrangement, is a wonderful comedy.
So is Royston Tan's 881 (2007), a colourful potpourri of a film based on Singapore's getai scene. Getai 歌台refers to the lively, boisterous live performances occurring in parts of South-East Asia during the Hungry Ghost Festival. The performances are meant for the spirits but (living) humans do turn up to watch them—just don't sit in the first row, which is reserved for the spirits.
I would also gladly recommend Natalie Portman's haunting rendition of Nina in Black Swan (2010); the eclectic, dream-like Japanese anime Paprika (2006); and Jim Jarmusch's Only Lovers Left Alive (2013). Bong Joon-Ho's Parasite (2019) is a game-changer in its grotesque, visceral socio-economic commentary, which ostensibly shares many similarities with Netflix's Squid Game (2021) series.
More light-hearted favourites include Swiss Army Man (2016), where we see Daniel Radcliffe star as a magical corpse that our main character befriends and manipulates like a Swiss Army knife. The Brand New Testament (2015) is similarly one of the strangest films I have watched (about God's daughter escaping her home and discovering the beauty of human existence) but it just works!