---
Reaching agreement on employees with competing employers may land you in hot water with competition authorities
Global | Publication | May 2018
Around the world competition authorities are turning their focus to the effects that agreements between employers can have on competition in job markets. In particular they are looking to prosecute employers who agree with one another on wage setting and non-poaching/ non-solicitation agreements. Although the approach of the US regulator is controversial, the South African competition authorities often take note of what has happened in other jurisdictions and caution should be exercised.
Problem agreements
If you are a manager or HR professional, competition concerns may arise if you or your colleagues:
• Agree with another company about employee salary or other terms of compensation, either at a specific level or within a range.
• Agree with another company to refuse to solicit or hire that other company's employees.
• Agree with another company about employee benefits.
• Agree with another company on other terms of employment.
• Express to competitors that you should not compete too aggressively for employees.
• Exchange company-specific information about employee compensation or terms of employment with another company.
• Participate in a meeting, such as a trade association meeting, or engage with representatives of companies you compete with for employees in social or non-professional settings where the above topics are discussed.
Just as competition among sellers results in lower prices, higher quality products and services, more options, and greater innovation, competition among employers helps actual and potential employees receive the benefits of competition, such as higher wages, better benefits, or other terms of employment.
Any agreement to fix salaries/ wages; increases or other terms of employment (other than through legitimate collective bargaining) will likely be viewed as a price fixing agreement or agreement to fix trading conditions. Non-solicitation/ non-poaching agreements that prevent companies from recruiting each other's employees have been identified as creating serious competition law risk. Unless these agreements are part of a larger legitimate collaboration or transaction between the employers, or are otherwise justifiable in relation to another legitimate arrangement or subject to exemption, they are seen by international competition authorities as blatant violations of competition laws requiring no further inquiry into whether they actually affected wages or competition for employees.
It also does not matter that the employers who reach agreement with one another do not compete with each other as sellers of goods or services. They may be viewed as competing with one another for employees, and therefore an agreement not to compete can trigger outright prohibitions in competition law.
US example
In the United States, the Department of Justice brought three high-profile cases involving technology companies that entered into "no poaching" agreements with competitors namely eBay and Intuit, Lucasfilm and Pixar, and Adobe, Apple, Google, Intel, Intuit, and Pixar. In April 2018 it settled a further case with Knorr-Bremse and Westinghouse Air Brake Technologies, who allegedly entered into "no poach" agreements with each other regarding various skilled employees, like project manager, engineers and corporate executives.
US authorities have accepted that a "no direct solicitation" provision may be permissible if it is:
• Included in employment or severance agreements with employees.
• Reasonably necessary for mergers, acquisitions and investments.
• Reasonably necessary for contracts with consultants or third party service providers or recruiting agencies.
• Reasonably necessary when settling a legal dispute.
• Reasonably necessary in contracts with re-sellers, manufacturers or consequent on the sale of business.
Restraint of trade agreements protecting legitimate interests may also be permissible and enforceable.
Sharing information
There are also potential competition risks when competitors share information about their terms and conditions of employment. For instance, exchanging competitively sensitive information about your company's compensation rates or other terms of employment can also raise competition concerns. The Competition Commission has published draft guidelines on the exchange of information and companies engaging in this conduct should seek advice on the proper safeguards and limitations necessary to exchange information with competitors in ways that conform to competition law requirements.
Role of HR professionals
Human Resource professionals often are in the best position to ensure that their companies' hiring practices comply with the Competition laws. In particular, HR professionals can implement safeguards to prevent inappropriate discussions or agreements with other firms. Traditionally, however, HR Professionals are not always included in competition compliance training and programmes. It is important that HR Professionals are fully apprised of competition law risks and how to mitigate them.
Please reach out to the Norton Rose Fulbright Competition Team for assistance in ensuring that your practices are compliant and for any compliance training requirements.

Contact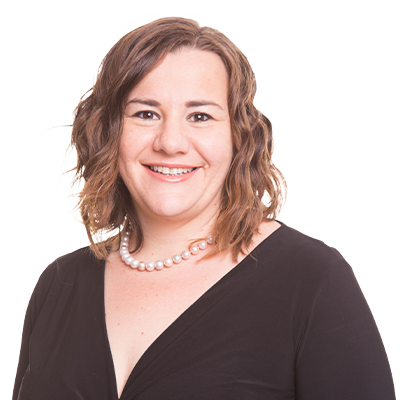 Director: Global Head of Consumer Markets