---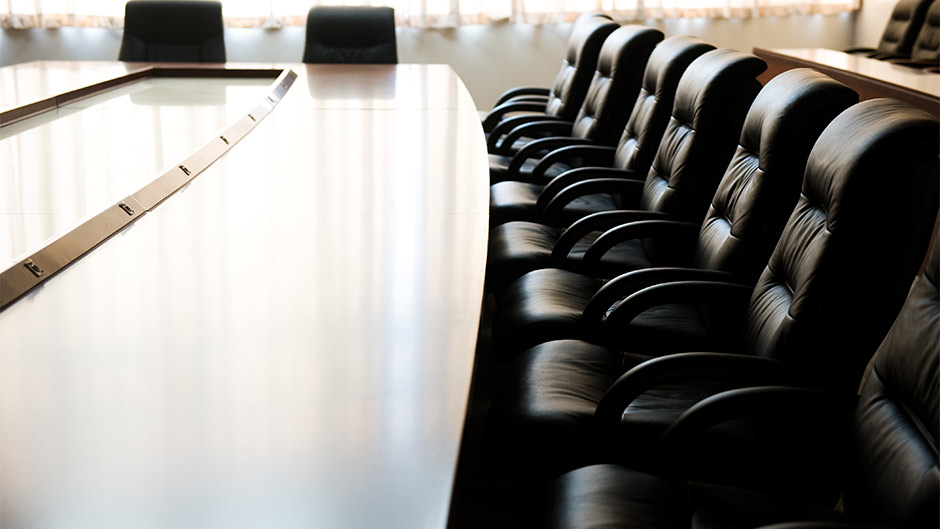 Corporate governance reform - Will the Green Paper make a difference?
Global | Publication | December 2016
Content
Introduction
On November 29, 2016 the Department for Business, Energy & Industrial Strategy (BEIS) published its much heralded Green Paper on corporate governance reform for discussion. A range of options are proposed for strengthening the UK's corporate governance framework, since "the behaviour of a limited few has damaged the reputation of many". Section 172 of the Companies Act 2006 (CA 2006) enshrines the importance of wider interest groups in corporate governance. Under that section, directors are required to take account of wider interests when seeking to promote the success of a company for the benefit of shareholders. Therefore, in the Green Paper, the Government is exploring new ways to connect boards to a wider range of interested groups and to build upon existing good governance practices. Options include: increasing shareholder influence over executive pay, strengthening the employee, customer and supplier voice at boardroom level, and extending higher minimum corporate governance and reporting standards to large privately-held businesses.
We will be responding to the Green Paper. We would be very interested in your views so as to reflect the practical experience of companies in this area and to represent the views of our clients. Please contact one of the authors or your usual Norton Rose Fulbright contact to discuss. Responses to the Green Paper are requested by February 17, 2017.
Executive pay
Executive pay remains an area of significant Government concern, and therefore the Green Paper suggests changes to the UK's executive pay framework for quoted companies in five areas:
Shareholder voting and other rights – While quoted companies are already required to subject their pay policy to a binding vote every three years and their annual pay awards to an annual advisory vote, the Green Paper sets out options for increasing shareholder voting rights in this area. Options include:

making all or some elements of the executive pay package subject to a binding vote,
introducing stronger consequences for a company losing its annual advisory vote on the remuneration report,
requiring or encouraging quoted company pay policies to set an upper threshold for total annual pay (from all elements of remuneration), and
ensuring a binding vote at the AGM where actual executive pay in that year exceeds the threshold, requiring the existing binding vote on the executive pay policy to be held more frequently than every three years or allowing shareholders in certain circumstances to bring forward a binding vote on a new policy and strengthening the UK Corporate Governance Code to provide greater specificity on how companies should engage with shareholders on pay.

Shareholder engagement on pay – The Green Paper notes that stronger shareholder voting rights on pay will only have an impact if shareholders are prepared to cast their votes, and to use them, where necessary to vote down pay awards that they consider are unjustified. As a result, the Government is interested in ways of encouraging shareholders to make full use of their existing and any new powers on pay, and engaging in active stewardship of the companies they own. Options in the Green Paper to achieve this are:

imposing mandatory disclosure of fund managers' voting records at AGMs and the extent to which they have made use of proxy voting,
establishing a senior "shareholder" committee to engage with executive remuneration arrangements, or
considering ways to facilitate or encourage individual retail shareholders to exercise their rights to vote on pay and other corporate decisions.

The role of remuneration committees – The Green Paper notes that a number of remuneration committees already engage in informal dialogue with shareholders to ensure that their interests are taken into account before formal proposals are put to the AGM. However, there is concern that this is not universal, and that remuneration committees are not sufficiently or visibly pro-active in consulting formally with shareholders and with the company's workforce. The Green Paper suggests either:

requiring the remuneration committee to consult shareholders and the wider company workforce in advance of preparing its pay policy, or
requiring the chairs of remuneration committees to have served for at least 12 months on the remuneration committee before taking up their role in order to ensure they have sufficient knowledge of the company, its executive directors and shareholder base to be effective.

Pay disclosure – The Green Paper seeks views on whether there is any additional information which companies could provide, apart from disclosures and information currently required, to enable shareholders to be more effective in holding boards to account on their executive pay arrangements. Suggestions include:

introducing reporting requirements on pay ratios which would compare CEO pay to pay in the wider company workforce, and
either increasing non-legislative pressure on companies to disclose bonus targets or making retrospective disclosure of all bonus targets within a specified timeframe.

Long-term pay incentives (LTIPs) – The Green Paper claims that LTIPs can be highly complex and shareholders have increasingly called for simpler and more transparent ways of incentivising long-term performance. A number of specific stakeholder and academic proposals have emerged in response to shareholder concerns, including consideration of 'restricted share' awards as an alternative to LTIPs and the extension of LTIP vesting periods to a five year minimum.
Strengthening employee, customer and wider stakeholder voice
The Green Paper considers stakeholders to include employees, customers, suppliers, pension fund beneficiaries and the wider society. While not planning to change the current UK unitary board system, the Green Paper sets out the following options to strengthen the voice of such stakeholders at board level in large UK companies, particularly the voices of employees and customers: 
Stakeholder advisory panels – Once set up, directors could seek the views of such a panel on particular issues which are to be discussed at a subsequent board meeting. Members of the panel could be invited to board meetings to offer their views on relevant agenda items and the panel could initiate discussions on topics they feel are important and request particular directors to attend a panel meeting to discuss those topics. For example, the Green Paper suggests a stakeholder advisory panel could be consulted on the company's remuneration policy and remuneration report and the remuneration committee chair could consult the panel when the company's pay policy is being developed.
Designated non-executive director (NED) to ensure voices of key interested groups are heard by board – The Green Paper notes that this option would not add to the size of the board but would enable groups to have an independent and clear voice in boardroom discussions. The designated NED could chair a board committee which ensures executive decision-making takes account of employee, supplier or consumer issues, and be on the remuneration committee so wider workforce views are fed into discussions about executive pay.
Individual stakeholder representatives on board – The Green Paper acknowledges the issues that this could give rise to, including problems in determining how the representative should be elected. As a result, the Green Paper does not mandate the direct appointment of employees or other stakeholders to the board.
Strengthening reporting requirements related to stakeholder engagement – While companies are currently required in their strategic reports to inform shareholders how the directors have performed their duties under section 172 CA 2006, the Green Paper notes that there are no details in the CA 2006 or elsewhere on how to do this. It suggests that stronger reporting requirements would increase awareness of directors' section 172 CA 2006 duties and provide greater confidence that boardroom decisions have had regard to wider stakeholder interests. Companies could be required to state how often and how the board has considered different stakeholder interests – they would have to set out progress to date on specific stakeholder issues and objectives for the coming year. If a NED was designated to represent stakeholder views, then their board committee would publish a separate report in the annual report which would articulate issues raised and the extent to which they have been addressed.
Additional reporting of wider section 172 CA 2006 interests – The Government is seeking views on how additional reporting of wider section 172 CA 2006 interests could be introduced and looking at different implementation options, including establishing a principle or high expectation on companies that they will take active steps to ensure appropriate account is taken of stakeholder interests. This could be backed by legislation or a change to the UK Corporate Governance Code or both, or there could be an industry-led voluntary approach.
Corporate governance in large privately-held businesses
The Green Paper sets out a number of reasons why similar corporate governance and reporting standards that apply to public companies should apply to some private companies. These include the fact that there are stakeholders beyond the owners and managers of a business that have a strong interest in whether a business is well run, for example, employees, customers, supply chains and pension fund beneficiaries, and all suffer when a private company fails. The following options for reform are set out:
Applying enhanced standards of corporate governance more widely – One possibility would be to extend the UK Corporate Governance Code to large privately-held businesses with limited liability. An alternative would be for an organisation such as the Financial Reporting Council to develop a separate governance code tailored to the needs and challenges faced by privately-held businesses. Such a code could be adopted voluntarily or applied on a "comply or explain" approach and there could be a single model applying to the largest companies only or a segmented and differentiated approach taken based on size, nature and the economic significance of the business.
Applying reporting standards more consistently – The Green Paper notes that most of the new reporting requirements introduced recently have applied to all companies or businesses above a certain size irrespective of their legal form or status. It asks whether non-financial reporting requirements in the future should be applied on the basis of a size threshold rather than based on the legal form of a business.