---
A global round-up
Developments in international arbitration rules and laws
Global | Publication | May 2019
Content
Introduction
In recent months we have seen a number of new arbitration related developments across the globe. In this article, we look at a few of the most significant and highlight key points of interest.
ICC Construction Industry Arbitration Report
The ICC Commission recently published a 2019 update to its report on construction industry arbitrations, focussing on recommended tools and techniques for effective management (the Report).
The Report is a helpful reminder for practitioners and arbitrators of what procedural mechanisms are available which are particularly relevant to the conduct of arbitrations in the construction sector, especially given some of the characteristics of construction arbitrations. Some of the highlights of the Report are set out below.
Jurisdictional issues
A common feature of the standard form engineering contracts is the provision for pre-arbitral dispute resolution steps. For example, the FIDIC conditions since 1995 have provided for the appointment of a Dispute Adjudication Board (DAB), and for parties to refer any disputes to the DAB before proceeding to arbitration.
Such pre-arbitration steps have a number of benefits, including narrowing the issues in dispute and enabling the early and simple resolution of claims. However, practitioners must be aware of the jurisdictional risks they can pose. A tribunal appointed before any pre-arbitral steps have been completed will usually face a challenge to its jurisdiction, delaying proceedings and introducing avoidable uncertainty and cost to the arbitration.
Use of schedules
The Report notes that a tool commonly seen in construction arbitration is a schedule identifying each item complained of and the precise legal basis for each complaint. This kind of schedule is regularly used and can be a helpful aide for the Tribunal when dealing with a long list of items upon which it is asked to rule. The schedule can focus the minds of the parties and the tribunal on the issues in dispute and identify which items are contested or agreed.
However, the Report notes that it is important to clarify the status of the schedule. Unless specifically agreed, the schedule will not supersede or modify the parties' submissions. If they intend for the schedule to stand as argument, the parties should ensure that is clearly agreed at the outset to avoid confusion down the line.
Bifurcation
In light of the complex matrix of issues which commonly arise in construction arbitrations, it is usually worthwhile to consider whether some or all of those issues can be dealt with separately to expedite the proceedings.
Traditionally, this involves separating jurisdiction and merits, and then merits into questions of liability and quantum. However, depending on the circumstances of the case it may also be worthwhile splitting issues according to the parties involved (for example if there are multiple parties to the arbitration, only some of whom are affected by certain issues) and/or by particular issue (for example issues of waiver or time bars).
The Report identifies a number of factors which practitioners and the tribunal should take into account when deciding whether one or more issues should be dealt with separately. However, it is important that in all cases the issues are properly defined beforehand, therefore this question is best examined after the close of pleadings.
Conclusion
The Report sets out some helpful pointers on the procedural tools available in construction arbitration. It is a useful reminder for practitioners and arbitrators of the various ways in which those tools can be put to good use to avoid time and cost in what are usually complex, high-stakes arbitration proceedings.
NY appellate division confirms narrow scope of the manifest disregard doctrine
In Daesang Corporation v. NutraSweet Company, 167 A.D.3d 1, 85 N.Y.S.3d 6 (N.Y. App. Div. 2018), the New York Appellate Division reaffirmed that the manifest disregard doctrine is a "severely limited … doctrine of last resort" that requires more than a mere error of law to warrant vacatur of an arbitral award.
This case involved the acquisition contracts between Daesang and NutraSweet, in which NutraSweet reserved the right to rescind the deal if it was sued for antitrust law violations. After NutraSweet exercised this right, Daesang commenced an arbitration proceeding for breach of contract. NutraSweet asserted four defenses and counterclaims. The arbitral tribunal found in favor of Daesang, dismissed NutraSweet's defenses and counterclaims, and granted Daesang damages. After Daesang sought to confirm the award, NutraSweet filed a motion to vacate arguing that the tribunal's award was a "manifest disregard of clearly established law." The Supreme Court agreed, holding that the tribunal's dismissal of three defenses amounted to a manifest disregard of New York law. However, this was overturned on appeal.
The Appellate Division explained that an award may only be vacated for manifest disregard of the law if both "(1) the arbitrators knew of a governing legal principle yet refused to apply it or ignored it altogether, and (2) the law ignored by the arbitrators was well defined, explicit, and clearly applicable to the case." It concluded that neither requirement had been satisfied and that the Supreme Court erred when it invoked the doctrine because it effectively substituted its own legal and factual judgments for those of the tribunal.
The case demonstrates that New York courts are highly deferential to international arbitral awards and that, when considering motions to vacate an award, the courts hesitate to conclude that a party has met the high standard required to establish manifest disregard of the law.
Welcomed developments in UAE arbitration laws
As reported in our International arbitration report issue 8, Article 257 of the UAE Penal Code was amended in 2017 to impose criminal liability on arbitrators, experts, and translators who act contrary to the duties of impartiality and neutrality. This amendment led to widespread disruption of the arbitration landscape of the UAE, with many international arbitrators and party appointed experts refusing appointments in UAE seated or UAE law governed arbitrations, and numerous well-known practitioners resigning from existing appointments. This did not come as a surprise given the risk of imprisonment and the ease at which parties, seeking to use guerrilla tactics, might abuse the provision. Of particular concern, was that the threshold for liability, namely making a decision, opinion or report contrary to "integrity" and "impartiality" (terms open to broad interpretation), was not clearly defined in the Penal Code.
However, on October 7, 2018, Federal Decree by Law No. 24 of 2018 (the Amending Law) came into effect, to amend Article 257 to exclude arbitrators. This was a development widely welcomed by the international arbitration community. The scope of amended Article 257 is also more narrowly defined to instances where an expert, translator or investigator appointed by the judicial or administrative authority confirms "a false matter and knowingly interprets it incorrectly".
Whilst there have been no reports of arbitrators convicted under the previous Article 257, the Amending Law nonetheless offers international practitioners some comfort, particularly in light of the recent development in Qatar where well-known and prominent arbitrators were convicted and sentencedin absentia to imprisonment in connection with their role on a tribunal that issued a award against a senior member of the Qatari royal family.
Another positive development in the UAE, was the issue late last year of Cabinet Resolution No. 57 of 2018 Concerning the Executive Regulations of Federal Law No. 11 of 1992 on the Civil Procedure Law (Cabinet Decision) on December 9, 2018. The Cabinet Decision introduces a new set of rules regulating the enforcement of foreign arbitral awards, and is expected to come into force later this month. Whilst these provisions are yet to be tested, they are being welcomed as likely to expedite enforcement of foreign arbitral awards in the UAE.
Japanese arbitration initiatives
Japan has traditionally favoured litigation in the courts over arbitration as a means of settling both domestic and international disputes. There have been significant developments in Japan's arbitration scene during 2018 and 2019, aimed at transforming Japan into a premier venue for settling international commercial disputes in Asia.
In February 2018, the Japan International Resolution Centre (JIDRC) was established to operate a hearing facility in Japan. This hearing facility opened in Osaka in May 2018. The Osaka centre is viewed by many as the first step in Japan's conscientious effort to become the Asian arbitration hub, an effort which is fully supported by the Japanese Government as part of its basic economic policy. The centre is expected to deal not only with business disputes but also doping cases and other sport-related disputes (ahead of the 2020 Tokyo Olympics) and arbitration of disputes between states and investors. The establishment of the centre has been welcomed by Japanese businesses and their legal representatives as it will allow them to save time and costs otherwise incurred in foreign forums. The JIDRC also plans to open a hearing facility centre in Tokyo in time for the 2020 Olympics.
In September 2018, the IP-focussed International Arbitration Center in Tokyo (IACT) opened, with a particular focus on resolving complex international disputes involving standard essential patents.
On January 1, 2019, the Japan Commercial Arbitration Association (JCCA) introduced amendments to its two sets of current arbitration rules (Administrative Rules and Commercial Rules) with the aim of encouraging efficiencies and restricting challenges to awards. It also introduced a new set of rules, the Interactive Rules, which mare designed to provide a more cost and time efficient procedure. The Interactive Rules are similar to the Commercial Rules but enshrine a civil law approach to proceedings, such as encouraging an inquisitorial and interventionist approach by the tribunal. Arbitrators' fees are also fixed according to the claim value, and are expected to be lower than under the Commercial Rules.
Other Japanese arbitration initiatives of note include proposals by a Justice Ministry Panel to ease regulations so that overseas lawyers can participate more easily in arbitration cases involving the Japanese subsidiaries of foreign companies.
London Court of International Arbitration Casework Report
The LCIA recently released the 2018 Casework Report, giving insight into its caseload in terms of industry sectors, type of contracts, relief sought, and law applicable to the dispute. Additionally, the report provides details of arbitrator appointments, including statistics on nationality and gender diversity. Below is a brief summary of some of the key information reported.
Caseload
317 arbitration referrals in 2018; an 11 per cent increase on 2017 and close to the 2015 high of 326.
Banking and finance disputes continue to dominate, representing 29 per cent of all cases; a 5 per cent increase on 2017.
Disputes arising out of shareholder agreements, share purchase agreements and joint venture agreements increased significantly, representing 21 per cent of all contract types; a 6 per cent increase on 2017.
Appointments and diversity
Women represented only 23 per cent of all arbitrator appointments, and 43 per cent of arbitrators selected by the LCIA Court.
First-time appointments of arbitrators occurred in 13 per cent of cases.
Tribunal secretaries were appointed in 28 arbitrations, of which 12 were men and 16 were women.
Arbitrators appointed were from 34 different countries, but the majority continued to be British. The LCIA Court was responsible for 57 per cent of non-British arbitrator appointments.
Challenges to appointments remained stable with 6 challenges of which 4 were rejected and 2 are pending.
With thanks to Harley Evans (trainee) and Will McCaughan (trainee) for their contributions to this article.
---

Contacts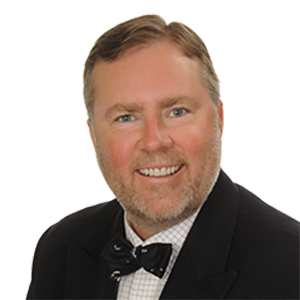 Global Head of International Arbitration
International arbitration report