---
Norton Rose Fulbright partners recognised at Asia Women in Business Law Awards 2018
Global | Press release - Recognition | November 12, 2018
Global law firm Norton Rose Fulbright is delighted to announce that Psyche Tai, the head of its Hong Kong office, and Anna Gamvros, head of Privacy, Data Protection and Cybersecurity, Asia have been respectively named 'M&A and Private Equity Lawyer of the Year' and 'Privacy and Data Protection Lawyer of the Year' at the eighth annual Asia Women in Business Law Awards.
The Awards, hosted by Legal Media Group, gather Asia's leading female lawyers to celebrate the advancement of women in the legal profession throughout the region. This year, it will also be supporting the Women's Foundation where all proceeds raised will contribute towards improving the lives of women and girls in Hong Kong.
The Asia Women in Business Law Awards recognised Psyche and Anna for their market leading reputation and their deep commitment to their practice and their clients.
Psyche has acted on some of the largest transactions in the market over the past 18 months. This includes advising China Resources on its £600 million acquisition of Dudgeon offshore wind farm in Norfolk, one of the largest offshore wind M&A transactions of 2017 as well as the company's debut investment into the UK offshore wind sector. She also advised China Food on its US$649 million disposal of wine business and other non-beverage business.
Anna has extensive experience in advising clients on complex, cross-border cybersecurity and data privacy matters. Her work this year includes assisting a number of clients in dealing with their data breach response programs following major multi-country data breach incidents. In each case, the responses managing the incident response included the handling of regulator and customer notifications across multiple countries in Asia, the EU and the US.
She has also assisted a number of Asian headquartered multinationals in relation to reviewing their global data protection customer and employee programs, including GDPR compliance and advising on the global implementation and rollout of the revised policies and documentation. Anna is also Fellow of Information Privacy with the International Association of Privacy Professionals and sits on its Women Leading Privacy and Asia Advisory Boards.
For further information please contact:
Jessica Seah, Marketing and Communications Manager - Asia
Tel: +852 3405 2327; Mob: +852 6462 3621
jessica.seah@nortonrosefulbright.com
Louise Nelson, Senior PR Manager
Tel: +44 20 7444 5086; Mob: +44 7909 684 893
louise.nelson@nortonrosefulbright.com
Notes for editors:
Norton Rose Fulbright
Norton Rose Fulbright is a global law firm providing the world's preeminent corporations and financial institutions with a full business law service. The firm has more than 4,000 lawyers and other legal staff based in Europe, the United States, Canada, Latin America, Asia, Australia, Africa and the Middle East.
Recognized for its industry focus, Norton Rose Fulbright is strong across all the key industry sectors: financial institutions; energy; infrastructure, mining and commodities; transport; technology and innovation; and life sciences and healthcare. Through its global risk advisory group, the firm leverages its industry experience with its knowledge of legal, regulatory, compliance and governance issues to provide clients with practical solutions to the legal and regulatory risks facing their businesses.
Norton Rose Fulbright operates in accordance with its global business principles of quality, unity and integrity, aiming to provide the highest possible standard of legal service in each of its offices and to maintain that level of quality at every point of contact.
Norton Rose Fulbright Verein, a Swiss verein, helps coordinate the activities of Norton Rose Fulbright members but does not itself provide legal services to clients. Norton Rose Fulbright has offices in more than 50 cities worldwide, including London, Houston, New York, Toronto, Mexico City, Hong Kong, Sydney and Johannesburg. For more information, see nortonrosefulbright.com/legal-notices.
Contacts
Head of Information governance, privacy and cybersecurity, Asia Pacific
Email
anna.gamvros@nortonrosefulbright.com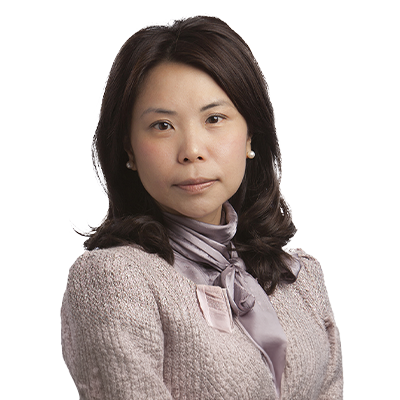 Head of Hong Kong
Email
psyche.tai@nortonrosefulbright.com