---
Norton Rose Fulbright identifies a lack of readiness to prevent or mitigate severe damage amongst organisations in major reputational risk survey of Australia business leaders
Global | Knowledge | September 29, 2017
More than half of organisations are "extremely" sensitive to reputational risk
1 in 4 cannot point out identified key risks that could adversely impact their reputation
Most severe damage done by immediate consequences and costs, distraction to core functions
Lack of targeted strategies, scenario use, financial quantification, supply chain analysis, training and protocols heighten the dangers for a large share of respondents
Global law firm Norton Rose Fulbright today released the findings of its inaugural Reputational Risk Australia survey report, revealing a worrying under-preparedness in some large companies to adequately respond to reputational risk crises despite an acknowledgement of how costly and distracting they can be.
Reputational risk is emerging as a major and complex threat to businesses, particularly those operating outside their home markets. It spans a diverse range of risks, such as regulatory investigations; cyber and data privacy; intellectual property and brand management; corporate governance and whistleblowing; and key personnel conduct and ethics.
The report gathers responses from 78 senior business leaders in Australia, surveyed between May and July 2017. A third were C-level executives or board members and 58 per cent were from multinational companies.
While more than half (51.3 per cent) say their organisation is "extremely" sensitive to reputation risk, around one in four (24.3 per cent) either haven't formally identified the key risks that could have an adverse impact on their reputation, or don't know if this has happened.
Risk exposures
A concerning trend across the survey results is the disconnect between an awareness of how costly and distracting reputational damage can be and an overall lack of preparedness, training and internal processes to mitigate these risks in some organisations.
The immediate consequences and costs of a scandal (78 per cent) and the distraction to the business functions required to handle a crisis (73 per cent) were readily identified by respondents as the most severe consequences.
Contrasting with this awareness were the following results for respondents:
35 per cent did not know what their organisation's reputational risk mitigation strategy was;
41.1 per cent either did not use risk scenarios regularly or didn't know if their business did;
54 per cent said their business hadn't identified reputational risk exposures in their supply chains, or didn't know if this had happened;
43.5 per cent had no crisis management committee or didn't know if they did;
35.1 per cent had no crisis management protocol or didn't know if they did; and
47.4 per cent did not do regular reputational risk management training, or didn't know if they did.
Of note too was the difficulty some organisations had in quantifying the cost of reputational damage. Four in every five respondents said their organisation had not financially quantified the impact of reputational damage. This contrasted with the 78 per cent of respondents whose organisations had bought some level of insurance cover for certain risks, such as product liability or cyber breach.
Difference of roles
The role a respondent held impacted the level of concern they had for specific risks to their businesses. When comparing C-level executives and board members against general counsel and risk professionals, regulatory investigations and cyber risk were top concerns for both groups, but the former group was more concerned by IP and brand management, and community and social risks, while the latter was more concerned by corporate governance and whistleblowing.
Future trends
The survey also identified the areas that respondents said could be most severe to their businesses in the future. The top three future trends, in terms of those potentially having the highest or "considerable impact" on a business, were the importance of ethics and conduct in the workplace (39.0 per cent); social media in the age of post-truth (34.6 per cent); and disruption caused by regulation (32.1 per cent).
Norton Rose Fulbright partner and Australian head of risk advisory, Richard B. Lewis, commented:
"This comprehensive survey report quantifies what we have been hearing from our many conversations with clients: that while many organisations are alive to the potentially massive cost of a reputation risk crisis, many have neglected to put the proper planning and protocols in place to reduce the impact of a crisis, or prevent one altogether.
"Our inaugural Reputational Risk Australia survey is a valuable tool that can help organisations assess the effectiveness of their strategies to mitigate the risk of, and to take effective steps in response to, a reputational crisis."
Norton Rose Fulbright has a global risk advisory practice that leverages our extensive industry experience, drawing on the risk, governance and compliance know-how from each of our global practice groups to provide in-depth knowledge of the legal and regulatory challenges facing your business. Find out more here.
For more information about the Reputational Risk Australia survey report, visit here to request a full copy.
For further information please contact:
Alex Boxsell, Senior Brand & External Communications Manager, Norton Rose Fulbright in Australia
Tel: +61 (0)2 9330 8165 Mob: +61 (0)414 985 556
alex.boxsell@nortonrosefulbright.com
Notes for editors:
Norton Rose Fulbright
Norton Rose Fulbright is a global law firm. We provide the world's preeminent corporations and financial institutions with a full business law service. We have more than 4000 lawyers and other legal staff based in more than 50 cities across Europe, the United States, Canada, Latin America, Asia, Australia, Africa, the Middle East and Central Asia.
Recognized for our industry focus, we are strong across all the key industry sectors: financial institutions; energy; infrastructure, mining and commodities; transport; technology and innovation; and life sciences and healthcare. Through our global risk advisory group, we leverage our industry experience with our knowledge of legal, regulatory, compliance and governance issues to provide our clients with practical solutions to the legal and regulatory risks facing their businesses.
Wherever we are, we operate in accordance with our global business principles of quality, unity and integrity. We aim to provide the highest possible standard of legal service in each of our offices and to maintain that level of quality at every point of contact.
Norton Rose Fulbright Verein, a Swiss verein, helps coordinate the activities of Norton Rose Fulbright members but does not itself provide legal services to clients. Norton Rose Fulbright has offices in more than 50 cities worldwide, including London, Houston, New York, Toronto, Mexico City, Hong Kong, Sydney and Johannesburg. For more information, see nortonrosefulbright.com/legal-notices.
For more information about Norton Rose Fulbright, see nortonrosefulbright.com/legal-notices.
---
Contact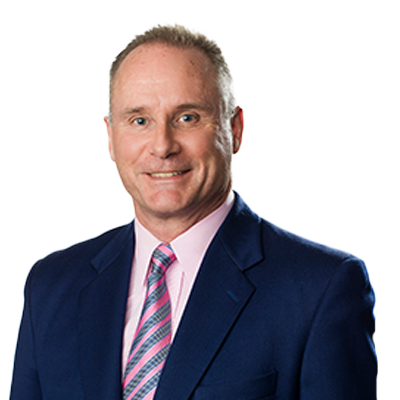 Global Head of Compliance
© Norton Rose Fulbright LLP 2020