---
Norton Rose Fulbright advises Frasers on the acquisition of a 86.56% stake in Geneba
Global | Business | April 26, 2017
Global law firm Norton Rose Fulbright has advised Frasers Centrepoint Limited and its subsidiaries (Frasers) in relation to its conditional agreement to acquire a 86.56 per cent stake in Geneba Properties N.V. from Catalyst RE Coöperatief U.A. for € 315.9 million (approximately S$471.6 million), subject to adjustments. Geneba is an Amsterdam-based real estate investment company listed at the SME stock exchange NPEX.
Frasers, an international real estate company with total assets of over S$25 billion, as of 31 December 2016, has also reached a conditional agreement with Geneba on an all-cash offer for the remaining 13.44 per cent free-float in Geneba. This offer will be launched no later than one month from the closing date of Frasers' acquisition of the 86.56 per cent stake in Geneba.
Ep Hannema, partner, Norton Rose Fulbright commented:
"We are delighted to have advised Frasers on this acquisition in which they are able to expand their business across further geographies and continue to strengthen their offering. It is great to see these types of transactions in the real estate market and they look set to continue."
The Norton Rose Fulbright team was led by partner Ep Hannema with assistance from senior associate Rogier de Haan. Partner Daphne Broerse and associate Annemarie Creutzberg provided real estate due diligence in the Netherlands. Partner Floortje Nagelkerke assisted on Dutch financial regulatory aspects. In Germany, real estate due diligence was provided by partner Thomas Hopf, senior associate Gabriele Bruchmann, associate Madeleine Arens and of counsel Felix Dinger. Associate Klaus von Doehren assisted on the German corporate due diligence.
For further information please contact:
Judith Roelofs, Business Development Manager
Tel: +31 20 432 9305
judith.roelofs@nortonrosefulbright.com
Norton Rose Fulbright
Norton Rose Fulbright is a global law firm. We provide the world's preeminent corporations and financial institutions with a full business law service. We have more than 3500 lawyers and other legal staff based in more than 50 cities across Europe, the United States, Canada, Latin America, Asia, Australia, Africa, the Middle East and Central Asia.
Norton Rose Fulbright will combine with Chadbourne & Parke, a leading international law firm, during the second quarter of 2017. Norton Rose Fulbright's expanded practice will have more than 1000 lawyers in the US and 4000 lawyers worldwide.
Recognized for our industry focus, we are strong across all the key industry sectors: financial institutions; energy; infrastructure, mining and commodities; transport; technology and innovation; and life sciences and healthcare.
Wherever we are, we operate in accordance with our global business principles of quality, unity and integrity. We aim to provide the highest possible standard of legal service in each of our offices and to maintain that level of quality at every point of contact.
Norton Rose Fulbright Verein, a Swiss verein, helps coordinate the activities of Norton Rose Fulbright members but does not itself provide legal services to clients. Norton Rose Fulbright has offices in more than 50 cities worldwide, including London, Houston, Toronto, Sydney and Johannesburg.
For more information, see nortonrosefulbright.com/legal-notices.
---
Contacts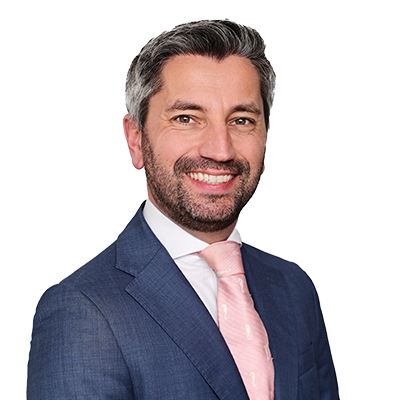 © Norton Rose Fulbright LLP 2020