---
Norton Rose Fulbright signs up to the Race Fairness Commitment
United Kingdom | Press release - Firm | July 2020
Global law firm Norton Rose Fulbright has signed up to the inaugural Race Fairness Commitment.
The Race Fairness Commitment is a series of commitments for the recruitment, progression and retention of Black, Asian and minority ethnic (BAME) talent for businesses operating in the UK.
The Commitment has been launched by Rare, which specialises in connecting students from under-represented backgrounds with careers in top organisations. Norton Rose Fulbright has been working with Rare for a number of years and uses Rare's contextual recruitment software enabling the firm to interview and hire a broader range of talented future lawyers.
Raph Mokades, founder and Managing Director of Rare recruitment, commented: "Norton Rose Fulbright is at the cutting edge of thinking about race diversity. They have an innovative and thorough approach to data analysis which makes the Race Fairness Commitment a natural fit for them – they were one of the first firms to confirm that they would sign up to the Commitment, in part I suspect because they were already monitoring most or all of what the Commitment requires. But the Commitment isn't solely about data: it is also about bravery in talking about race, and that's a courageous leap for any firm, including Norton Rose Fulbright. Kudos to them for taking it."
Peter Scott, Managing Partner, Europe, Middle East and Asia (EMEA), commented: "We have signed up to the Race Fairness Commitment to confirm our commitment to improving the diversity of our business, in particular by attracting and retaining more Black, Asian and minority ethnic people. Equality, fairness and inclusion are at the forefront of our culture and we are committed to ensuring we create an environment in which people from BAME communities can achieve their potential and feel a sense of inclusion and belonging."
Farmida Bi, EMEA Chair, commented: "We are wholly committed to embedding changes at the firm and in the legal sector to drive race equality. Our support of the Race Fairness Commitment underscores our commitment to improving diversity in our business and is part of our ongoing action plan to ensure that BAME communities get the opportunities to develop their careers in firms such as ours."
Norton Rose Fulbright launched a Career Strategies Programme (CSP) for BAME lawyers in 2019. CSP BAME is a talent identification and development programme which seeks to support the progression and retention of BAME professionals. The firm also this year voluntarily published its UK 2019 ethnicity pay gap figures and the diversity profile of its London and Newcastle offices to monitor how the firm is realising diversity in its workforce.
Read more about how the firm supports cultural, ethnic and racial diversity and its approach to diversity and inclusion.
For further information please contact:
Contacts
Managing Partner, Europe, Middle East and Asia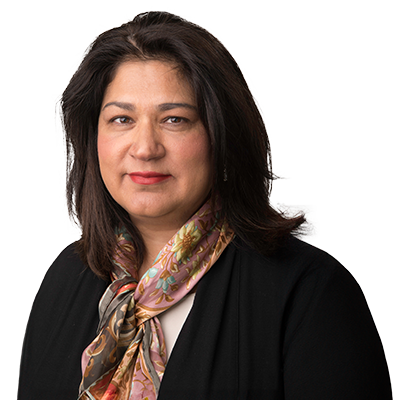 Chair, Europe, Middle East and Asia