---
Norton Rose Fulbright advises Real I.S. on the acquisition of Büroprojekts Airfield Office
Global | Press release - Business | December 18, 2018
Global law firm Norton Rose Fulbright has advised Real I.S., BayernLB's fund service provider specializing in real estate investments, on the acquisition of the Airfield Office project.
The building complex in the Konrad-Zuse-Straße in Böblingen was acquired by way of a forward commitment for its Real I.S. "Regionalfonds Süddeutschland", a fund for institutional customers. The seller is a joint venture company of Stuttgart-based property developer W2 Development GmbH and investment specialist Competo Capital Partners GmbH in Munich.
The building is due for completion in the first quarter of 2019 and comprises a commercial space on an area of 11,400 sq m. The anchor tenant in the virtually let property is Harman Becker Automotive Systems GmbH, a subsidiary of Samsung Electronics Co. The building was designed with special emphasis on sustainability, energy efficiency and optimised operating costs.
The project is currently one of the largest urban developments in the region of southern Germany. It is located on the Böblingen/Sindelfingen airfield in the direct vicinity of Böblingen station and town centre. The new intercommunal district covers an area of approximately 80 hectares and connects the towns of Böblingen and Sindelfingen.
The Norton Rose Fulbright team was led by corporate partner Dr. Maren Stölting, with assistance from partners Dr. Andrea Spellerberg (finance) and Tino Duttiné (tax), of counsels Sabine Meinert (real estate), Dr. Jan-Willem Jensen (supervisory law) and Dr. Frank Bayer (tax) as well as associates Valentina Navetta (corporate), Stefanie Mösges (real estate) and Matthias Zimmermann (finance).
For further information please contact:
Stefanie Kerschke, PR & Communications Executive Germany
Tel: +49 89 212148 339; Mob: +49 174 34 528 72
stefanie.kerschke@nortonrosefulbright.com
Notes for editors:
Norton Rose Fulrbight
Norton Rose Fulbright is a global law firm providing the world's preeminent corporations and financial institutions with a full business law service. The firm has more than 4,000 lawyers and other legal staff based in Europe, the United States, Canada, Latin America, Asia, Australia, Africa and the Middle East.
Recognized for its industry focus, Norton Rose Fulbright is strong across all the key industry sectors: financial institutions; energy; infrastructure, mining and commodities; transport; technology and innovation; and life sciences and healthcare. Through its global risk advisory group, the firm leverages its industry experience with its knowledge of legal, regulatory, compliance and governance issues to provide clients with practical solutions to the legal and regulatory risks facing their businesses.
Norton Rose Fulbright operates in accordance with its global business principles of quality, unity and integrity, aiming to provide the highest possible standard of legal service in each of its offices and to maintain that level of quality at every point of contact.
Norton Rose Fulbright Verein, a Swiss verein, helps coordinate the activities of Norton Rose Fulbright members but does not itself provide legal services to clients. Norton Rose Fulbright has offices in more than 50 cities worldwide, including London, Houston, New York, Toronto, Mexico City, Hong Kong, Sydney and Johannesburg. For more information, see nortonrosefulbright.com/legal-notices. For more information, see nortonrosefulbright.com/legal-notices.
Contacts
Co-Head of Real Estate, EMEA
Email
maren.stoelting@nortonrosefulbright.com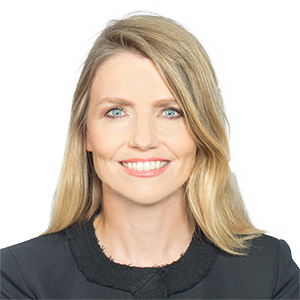 Partner
Email
andrea.spellerberg@nortonrosefulbright.com
Partner
Email
tino.duttine@nortonrosefulbright.com