---
Beau Cox
Partner
Norton Rose Fulbright US LLP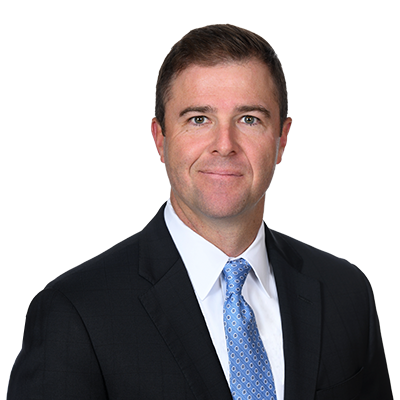 Beau Cox
vCard
---
Related services and key industries
---
Biography
A partner in the firm's Dallas office, Mr. Cox maintains a nationwide trial and appellate practice focused on helping businesses solve their most difficult problems and win their most important commercial disputes.
Over the last several years, he has represented private equity companies, commercial real estate developers, oil and gas companies, renewable energy companies, hospital systems, and several brand-name, publicly traded retailers and motion picture theatre companies. Across these industries, he has tried numerous cases to final verdict or award, including:
A six-week jury trial in California (defending antitrust claims brought against publicly traded theatre company);
A three-week jury trial in Austin, Texas (defending breach of contract/negligent misrepresentation claims brought against hospital development company);
A one-week bench trial in New Mexico (defending statutory claims brought against private-equity backed technology company);
A two-week AAA arbitration in Houston, Texas (defending fraud/breach of fiduciary duty claims brought against oil and gas company);
A one-week arbitration in Austin, Texas (pursuing breach of contract claims against multi-family real estate developer);
A one-week arbitration in Dallas, Texas (defending breach of contract claims brought against multi-family real estate developer); and
Five different FINRA arbitrations spread across the country (customer-member disputes against banks).
Mr. Cox also often represents clients in fast-paced, high-stakes temporary restraining order and preliminary injunction matters, having both secured and defeated injunction applications within the last two years. For example, he served as lead counsel to a private-equity backed distribution company that was sued by a competitor for allegedly causing a high-profile industry member to breach his non-compete agreement. In that case, Mr. Cox and his team secured complete victories at two seperate preliminary injunction hearings. Mr. Cox also recently secured a preliminary injunction for an international mechanical services company against a Vietnam-based refinary that had attempted to abscond with a large performance guaranty. In each of these instances, Mr. Cox and his team developed an expedited discovery strategy that allowed them to secure the documents and testimony needed to prevail at injunction hearings held only weeks after the lawsuits were initiated.
Beyond the trial courts, Mr. Cox also has experience serving as lead counsel in both state and federal appellate courts. In that regard, Mr. Cox and the team of lawyers with whom he works have recently secured three take-nothing victories for clients faced with a vast array of claims. For example, in a hotly-contested case that spanned eight years, Mr. Cox argued to the Texarkana Court of Appeals that judgment should be rendered in favor of one of his oil and gas clients because the evidence adduced in the trial court did not support the trial court's judgment. The Court of Appeals agreed and issued a 63-page opinion that reversed the trial court's decision and rendered judgment in favor of Mr. Cox's client. Mr. Cox likewise recently served as lead appellate counsel on behalf of a publicly traded bank in an appeal pending before the United States Fifth Circuit Court of Appeal. In that case, the Fifth Circuit issued a unanimous opinion affirming the district court's dismissal of all claims asserted against Mr. Cox's client.
News
March 22, 2022
July 22, 2021
March 23, 2021