---
Peter Canzano
Partner
Norton Rose Fulbright US LLP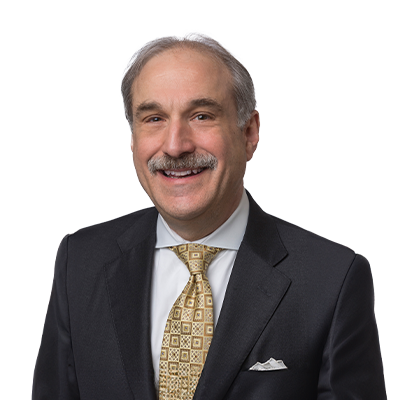 Peter Canzano
vCard
---
Related services and key industries
Related services
Key industry sectors
---
Biography
Peter has more than 30 years of experience as bond counsel, underwriter's counsel, credit enhancer's and purchaser's counsel in a wide variety of municipal financings and restructurings across the country. He is a graduate of University of Virginia School of Law and received his undergraduate degree from the University of Michigan.
He has served as bond or underwriter's counsel on financings for local governments, highway systems, mass transit facilities, airports, water and sewer facilities, special taxing districts, community development, cultural facilities and institutions, charter schools, colleges and universities, single and multifamily housing, and foreign sovereign governments. Peter has also represented clients in bond validation cases, both contested and uncontested, at all stages of such proceedings, from initial complaint to a state supreme court.
Peter also represents issuers, credit enhancers, bondholders and bond trustees in the workout of troubled financings, including financings for governments, hospitals, nursing facilities, colleges and universities, multifamily housing, student housing, and other types of borrowers. He represents clients in Chapter 9 municipal bankruptcy proceedings, Chapter 11 bankruptcy proceedings involving conduit borrowers in municipal financings and insolvency proceedings under state law.
Peter has served as counsel in numerous multifamily bond transactions and financings of facilities for the elderly (at all points along the continuum between elderly housing and skilled nursing). These transactions include all types of credit enhancement, including FHA (both cash pay and debenture pay), FHA co-insurance and risk sharing, Fannie Mae, Freddie Mac, GNMA, letters of credit, surety bonds and bond insurance. He has participated in a substantial number of non-credit-enhanced transactions, both rated and unrated, including a wide variety of financings and refinancings of Section 8-assisted multifamily housing projects as well as numerous direct purchase financings. He has also served as counsel on a number of single family transactions and as counsel to providers of tender option facilities.
Peter has served as counsel in numerous health care financings (and in the workout of troubled financings), including serving as bond counsel, underwriter's counsel or credit enhancer's counsel in financings or workouts for hospitals, health care systems, and nursing facilities. Peter has participated in health care transactions involving a variety of credit enhancement techniques, including financings with bond insurance, FHA mortgage insurance (both cash pay and debenture pay), and letters of credit, as well as financings without credit enhancement.
Peter's practice is truly national in scope. He has served as counsel in transactions with state and local issuers in more than 45 states, including statewide issuers in Alabama, California, Florida, Illinois, Indiana, Kentucky, Louisiana, Massachusetts, Michigan, New Hampshire, New Mexico, Ohio, South Carolina, Texas, Virginia, the District of Columbia and the Commonwealth of Puerto Rico and local and regional issuers across the country.
Peter speaks Spanish, French and Italian.