---
Steven Palmer
Partner
Norton Rose Fulbright Australia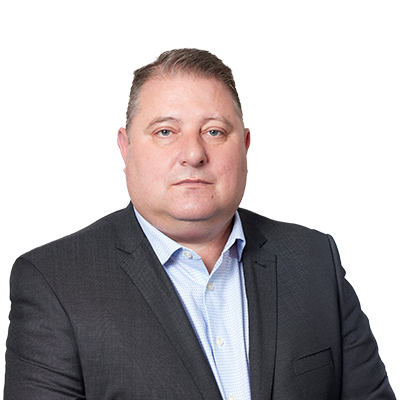 Steven Palmer
vCard
---
Related services and key industries
Related services
Key industry sectors
---
Biography
Steven Palmer is a restructuring and insolvency lawyer based in Melbourne. He is the Australia co-head of the financial restructuring and insolvency team.

Steven has extensive experience across a range of industries. His areas of expertise include corporate restructuring and insolvency, cross border insolvency, security enforcement, insolvent trading and preference claims, managed investment schemes and complex financial instruments, directors' obligations and duties, and advice on trusts and equitable rights. He advises financiers, creditors, directors, and insolvency practitioners and has acted in numerous complex litigious matters as well as many informal restructures.

Steven has played a key role in some of the most significant and complex insolvency matters, including acting for the receivers and managers of Opes Prime Stockbroking during 2008-9, the liquidators of Sonray Capital Markets Pty Ltd, the administrators and liquidators of large forestry managed investment schemes including the Great Southern companies and Environinvest Limited and the receivers and managers of the Raine Square development in Perth's CBD and the receivers and managers of Forge Group Limited and its subsidiaries.

Steven has also been involved in significant restructuring matters including acting for the court appointed receivers of the Black Swan dips business in its restructure and sale, acting for the responsible entities of the Elders Ltd Managed Investment Schemes in their restructure and in numerous confidential assignments.

Steven has been recognised as a leading insolvency lawyer in various legal directories, including Chambers and Partners, who recently refer to him as "…incredibly commercial, switched on and street smart. He doesn't waste time and doesn't litigate for sake of it." He is also ranked in the Experts Guide to the World's Leading Insolvency & Restructuring Lawyers, APL500 and IFLR.
---
Admissions
Supreme Court of Western Australia 2002
Supreme Court of Victoria 1996
High Court of Australia 1996
Representative experience
Major recent transactions
2018 (ongoing) – Acting for KordaMentha in relation to numerous aspects of Aussie Farmers Direct

2017 (ongoing) – Acting for a large construction company in relation to a significant dispute relating to the demise of a sub-contractor involving litigation funded claims of approximately $100m.

2017 (ongoing) – Acting for an Australian bank in relation to a number of sensitive internal issues.

2016 (ongoing) – acting for Ferrier Hodgson, the receivers and managers of Dick Smith Holdings Ltd and NAB and HSBC, including in relation to a claim against the Directors for breach of duty in the NSW Supreme Court.

2016 – 2017 – acting for ANZ in relation to the restructure of its facilities to Peabody Energy, as a result of its US Chapter 11 filing.

2016

– 2017 – acting for MAB Corporation Pty Ltd in successfully defending an appeal in the Full Federal Court in long running bankruptcy claims.

2015 (ongoing) – acting for NAB and Deloitte (the receivers and managers) in relation to Walton Constructions.

2015 (ongoing) – acting for PPB Advisory in respect of the administration of HRL Limited and 19 of its subsidiaries, including in relation to the remediation of the Hazelwood Power Station.

2014 (ongoing) – acting for Ferrier Hodgson, voluntary administrators of Toman Investments and Man to Man (Imports), trading as Man to Man, a large national retail mens clothing chain with 80 stores nationally.

2014 – acting for National Australia Bank and Ferrier Hodgson in relation to Gregory's Transport Pty Ltd and Transport and Asset Management Pty Ltd.

2014–15 – acting for Sedco Forex International Inc in relation to the administration of Nexus Energy Limited and advising on potential debt recovery avenues.

We advised Sedco Forex International in relation to their claim of alleged breach of contract relating to the charter of the Transocean Legend drilling rig and during the administration and DOCA process, the court proceedings gave leave to the deed administrators to transfer all shares in Nexus.

2014 (ongoing) – acting for National Australia Bank Ltd in relation to the US bankruptcy of Dr Geoffrey Edelsten.

2014 – acting for Ferrier Hodgson, the receivers and managers appointed to the Wettenhalls Transport Group.

2014 – acting for PPB Advisory in respect of the voluntary administration of Bevilles Pty Ltd, a retail jeweller.

Bevilles was an 80-year-old family-owned jewellery store chain which employed about 477 people across 27 stores.

2013 (ongoing) – acting for the US Bankruptcy Trustee of SK Foods LLP in respect of a confiscation application made by the AFP, and in relation to its claims in Australia.

2013 (ongoing) – acting for KordaMentha, the receivers and managers appointed to Forge Group Limited, the ASX-listed engineering, procurement and construction company with operations in Australia, South Africa, Asia and the US.

Our team has advised KordaMentha on a broad range of issues, including enforcement of Bank Guarantees and performance bonds, PPSR registrations, claims and disputes over goods in excess, notices of termination and dispute on over ten power, construction and joint venture projects in Queensland and WA.
2013-16 – acting for Deloitte, the court appointed receivers of Black Swan, Australia's leading dip manufacturer and a profitable, solvent entity.

We assisted in the operational restructure which the directors and receivers worked on cooperatively to improve the financial performance and the ultimate trade sale.
2013 – acting for RMS, a US based private investment firm in its acquisition of 21,804.13 ha of forestry assets, roads and infrastructure that was part of the Gunns MIS scheme.

We advised on the transactional issues and FIRB issues, as well as on the court process being undertaken by the receivers and liquidators to deal with MIS interests which was a complicated but critical aspect of the transaction to ensure that clear title is given by the insolvent vendor.
2011 (ongoing) – acting for KordaMentha, the receivers appointed to Westgem, a special-purpose company established to construct a prominent building in Perth's CBD, Raine Square.

We worked with the receivers and the financiers to progress the completion and sale of the building and act in related legal proceedings involving claims and cross claims with director interests and with the Westgem liquidator.
2011-14 – acting for two subsidiaries of ASX listed, Elders Limited in the successfully and largely fully implemented staged divestment of the managed investment scheme forestry assets under their control.

The subsidiaries were the responsible entity for one of the of the largest forestry businesses in Australia.

Steven assisted in implementing the staged divestment process following an evaluation by Elders Limited that determined it should withdraw from the forestry sector to explore various divestment strategies.
2011-17 – acting for Ferrier Hodgson, voluntary administrators and liquidators of Sonray, which was one of Australia's largest providers of CFDs and other complex financial instruments, where $46 million of client funds was misappropriated or lost in unauthorised trading by directors and officers. A claim against third parties was settled using ADR and complex court directions were obtained to streamline the process of determining rights and distributing property and dividends.

The matter was legally complex and involved over 4000 investors asserting proprietary rights to financial instruments via tracing claims.
2009 – acting for the administrators and now the liquidators of Great Southern Limited (receivers and managers appointed) (in liquidation) and 38 of its subsidiaries, with debts of approximately $1 billion.

Great Southern was Australia's largest promoter of managed investment schemes, was listed on the ASX and has almost 12,000 shareholders.

A subsidiary managed funds on behalf of more than 43,000 investors in 45 forestry and horticultural managed investment schemes.
2008-9 – Acted for the receivers and managers of Opes Prime Stockbroking Limited (and its related entities).

In addition to being very high profile, it involved complex share lending arrangements, and arrangements with financiers.

There were a variety of interests involved in addition to litigation and disputes between numerous counterparties.

We assisted with unravelling complex financial dealings leading to significant recoveries made in Australia and overseas.

The receivers were parties to a settlement which included a novel scheme of arrangement which fully settled all claims between the liquidators, the receivers, the financiers and the Opes clients in respect of their direct and third party claims.

The scheme of arrangement was nominated for Insolvency & Restructuring Deal of the Year at the 2010 Australasian Legal Business Law Awards in May 2010.
Career history
1999 - Norton Rose Fulbright Australia (Partner)
1998 - 1999 Deacons Graham & James (solicitor)
1995 - 1998 JM Smith & Emerton (articled clerk and solicitor)

Appointments

Insolvency and Reconstruction Committee, Law Institute of Victoria and Law Council of Australia
Australian Partnership Council – Norton Rose Fulbright Australia
Memberships and associations
Australian Restructuring Insolvency Turnaround Association
INSOL International
Law Council of Australia, Business Law Section
IWIRC, Victorian branch
Law Institute of Victoria
Turnaround Management Association

Professional qualifications and admissions

2002 Admitted, Supreme Court of Western Australia
1996 Admitted, Supreme Court of Victoria
1996 Admitted, High Court of Australia
1993 Bachelor of Laws, Monash University
1991 Bachelor of Economics, Monash University
---
News
June 18, 2019
March 18, 2019
June 15, 2018
Knowledge
Publication | March 2021
Publication | September 24, 2020
Webinar | September 17, 2020
Thought leadership | February 15, 2019