---
Mining in the spotlight: Mining Disputes
Mondial | Video | mars 2020 | 6:17
Video Details
Holly Stebbing

James, what impact are you seeing coronavirus have on the mining industry?

James Rogers

Well, it's certainly a hot topic, of course. As an organization ourselves, we are taking steps to track the progress of the virus and we have restricted travel for certain people and that is probably the first impact; the ability for people to travel to projects and infrastructure sites, and we have seen a number of clients serve or be served FM [force majeure] notices as projects have come to a halt. But there will be further consequences that play out over time. For example, there will be problems with demand, perhaps as the economy and China in particular slows down, and that will take a while to play out.

Another topic that I know is of interest for a number of people, Holly, is climate change. Tell me a little bit about how you've seen that develop in the mining sector.

Holly Stebbing

Well I think it's a bit of 'horizon scanning' on climate litigation at the moment and to date, we've seen most of the claims have been brought against governments trying to hold them to their Paris Agreement commitments but certainly in some jurisdictions, which we're kind of calling 'hot spots' there have been claims against private companies, both for their alleged contribution to climate change but also at the front end of a project, activist groups trying to block big development projects for the impact they could have on the climate.

In the US in particular, we have seen a number of very high profile claims against the oil majors, both by NGOs and shareholders alike and it's not just isolated to the US, we've seen claims in Europe as well, in the German courts there has been quite a high profile claim by a Peruvian farmer against RWE. His farm has been affected by melting glacier water. His claim is for damages against RWE for its contribution to climate change and I can see this being a developing area that mining companies will be looking at, particularly as they move into more controversial projects with deep sea mining and mining for rare earth materials.

I think the final topic, James, that is really of interest and a hot topic in the industry at the moment is the growing wave of resource nationalism across the African sub-continent. What insights do you have on that?

James Rogers

What's most interesting, from my perspective, is the way that clients look at these issues in a lot more sophisticated manner now. When I was starting out my career, we spent a lot of time advising clients about what BITs [bilateral investment treaties] were, for example, and ensuring that they structured investments to take advantage of the right treaty. Now we're see clients come to us during the life of a project, not necessarily with particular claim in mind, but just wanting to trigger or to rely on those treaty obligations, to put pressure on the State, perhaps during the negotiation of an extension to concession or the like, or where problems have arisen on a project, they're just trying to bolster their negotiation position during the life of the project. As a result, clients, they understand the available remedies and they follow the changes in the law that we're seeing in a lot of jurisdictions like Tanzania in particular, which has changed its mining law and its arbitration law, and other countries in Africa such as the DRC and South Africa.

Lastly, Holly, I understand there are some interesting cases in the appellate courts here in the UK about parent company liability. Is that something your clients are interested in, in the mining space?

Holly Stebbing

It's definitely a topic of interest because the usual corporate structure is for the mining company to have a locally incorporated subsidiary that's then controlled or partially controlled by the parent company that will usually be headquartered in a big financial centre. And in these cases the claimants are alleging that not only does the local mine owner owe a duty of care to the claimants but also that the parent company does by the virtue of the control it has over the subsidiary and that has given claimants a foothold into the English courts to bring claims against both the parent company and the local subsidiary in the English courts in relation to harm suffered in another jurisdiction. So, for example, one of the claims that has been in the supreme court recently was Vedanta, and that involved a Zambian mining company. It's an area of concern because typically, natural resources companies have considered that parent companies are insulated from liability, but that might not be the case. The cases that are going through the court at the moment have been limited to the jurisdictional issue of whether these claims can in principle can be brought. Now that that has been successful, we're waiting to see how the substance of these claims is determined by English judges and I think that if one claim is successful, we can expect to see a flood-gates-type effect as claimants look to bring their claims in English courts where they are more likely to get more higher damages claims, greater access to litigation funding, which is very well funded at the moment, and judges who are more adept at handling high-volume, mass-claimant type claims.
Holly Stebbing and James Rogers, Partners in our London office, discuss trends and developments in mining disputes, including the impact of the coronavirus pandemic, climate change, the growing wave of resource nationalism, and the potential for parent company liability for conduct of foreign subsidiaries.
Contact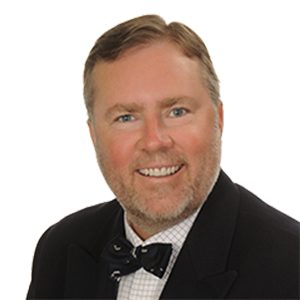 Global Head of International Arbitration
Email
mark.baker@nortonrosefulbright.com