---
Above and beyond: Human rights due diligence across businesses and supply chains
Global | Publication | June 2017
Above and beyond: Human rights due diligence across businesses and supply chains
Commercial enterprises continue to be challenged by ever-changing risks and competitive pressures. Crowdfunding and brand bashing have some businesses confounded. From artificial intelligence to global cyberattacks, disruptive technology tops most risk management agendas.
In the short- to medium-term, yet another societal trend promises to reshape the global regulatory landscape: the increasing demand for companies across all industries to demonstrate that they are operating sustainably and ethically.
Customers and counterparties are increasingly sensitive to how companies conduct themselves – recent surveys show that larger sections of the public are more likely to make key purchasing decisions, from selecting their clothes and coffee provider to choosing their employer, based on a proven record of ethical behaviour (source – Deloitte Millennial Survey 2017).
This societal trend towards more responsible sourcing of goods and services, and the promotion and protection of human rights by businesses, is translating into the regulatory sphere.
In 2015, the UK Parliament passed the Modern Slavery Act, requiring larger commercial organisations supplying goods and services in the UK to report annually on their efforts to eradicate modern slavery and human trafficking in their businesses and supply chains.
Just three years before, similar legislation came into effect in California requiring greater transparency and accountability from large retailers and manufacturers of tangible goods, by imposing a reporting requirement on them in relation to slavery and human trafficking.
Other jurisdictions, particularly across the EU, have imposed obligations on companies to operate more sustainably and ethically. Mandated measures include:
adopting corporate social responsibility (CSR) policies

integrating human rights concerns into the business's core operations

establishing and implementing a human rights due diligence plan

reporting to stakeholders on human rights and diversity impacts

spending a minimum proportion of the company's profits on community development projects.
Australia's Joint Standing Committee on Foreign Affairs, Defence and Trade is currently engaged in an inquiry into establishing a Modern Slavery Act in Australia. We have recently contributed a submission to the inquiry. Click here to download our paper.
The weakest link: global supply chains and outsourcing
According to the Walk Free Foundation's 2016 Global Slavery Index findings, 45.8 million people are estimated to be enslaved in 167 countries worldwide, with 30 million people enslaved across the Asia Pacific region alone.
While Australia is estimated to have a relatively low level of domestic slavery, the risk of modern slavery being present in the supply chains of Australian businesses is significant, given its proximity to, and trading relations with, the rest of the Asia Pacific region.
The mandated measures mentioned above impose legal obligations on businesses, particularly large multi-national corporate groups, to take action in this area, and there are legal implications for businesses if they don't comply.
Moreover, ignoring these issues poses commercial, operational and reputational risks for businesses (quite apart from the fact that operating ethically should be considered to be the right thing to do).
Public procurement: hazard ahead?
Consider, for example, the impact of this trend on public procurement processes.
Governments, as well as businesses, are under pressure to promote and protect human rights. Many are responding by adapting their public procurement processes to take account of suppliers' human rights track records. In some countries, legislation is in place that gives public authorities the power to blacklist companies involved in human rights abuses. These countries include the US, the world's largest economy.
As a result, companies face an increasing risk of being excluded from public procurement processes, across more than one jurisdiction, by reason of their business or supply chains having been reported as being involved in human rights abuses.
Reputational risk: from brand equity to corporate and individual liability
Corporate communications play a crucial role in managing reputational risk.
In recent years, companies have been saying more about what they are doing to promote more ethical and sustainable corporate practices, through mandated reporting, annual CSR reports, leadership speeches and other campaigns and statements.
At the same time, whole industries, companies and their directors and officers are facing intense public scrutiny, intrusive investigations and high value litigation, triggered by what they know, say and do (and don't do) in this area.
Only two years ago, Baptist World Aid Australia pointed a finger at the fashion industry, stating that 91 per cent of companies still don't know where their cotton comes from, and 75 per cent don't know the sources of all their fabrics and inputs.
Mining companies have been the focus of litigation in Canada arising out of alleged human rights abuses connected to mining operations in Guatemala, in large part off the back of public statements made by the companies about their commitment to respecting human rights.
More recently, four NGOs complained about a European bank to the Dutch National Contact Point (established under the OECD Guidelines for Multinational Enterprises) alleging that the bank had breached various guidelines relating to climate change and the environment by funding coal projects.
In requiring a company director, or equivalent, to authorise and sign a commercial organisation's modern slavery statement, the intent behind the UK Modern Slavery Act seems clear – modern slavery is a board issue and an organisation's leaders are expected to take responsibility for the organisation's performance in this area.
Where to from here?
The scale of what is involved in identifying and managing potential human rights issues, particularly across large businesses and complex global supply chains, should not be underestimated.
Mapping human rights risks and impacts across complex cross-border supply chains is no easy or short-term task. It requires a concerted and collaborative multi-year effort across internal and external stakeholders, and a long-term organisational commitment to improving cultures and processes.
It requires leadership, a clear message from the top and effective implementation of policies and procedures from the ground up. Education and awareness raising are crucial to creating a culture that respects human rights.
In 2015, Norton Rose Fulbright and the British Institute of International Comparative Law undertook the Business and Human Rights Due Diligence Project, a study that aimed to identify human rights best practices employed by businesses across the world.
The study found that many businesses commonly overlook human rights. In doing so, they fail to identify their risks and miss opportunities to better manage their exposures.
However, we also found that best practice indicated there were steps that all organisations could take to improve their positions:
Risk assessment of human rights risks

Prioritisation of human rights issues

Development of action plans

Strategic direction at the board level

Integration of human rights into internal compliance mechanisms, scoring and tools

Translation and application of human rights to apply to each function

Inclusion in contractual provisions

Creation of codes of conduct and operational policies

Provision of training

Implementation of effective grievance mechanisms.
Business and human rights
The key message is that governments everywhere are aligning themselves with a strong consumer push for greater transparency and accountability of commercial organisations in the area of human rights.
Australia is not immune to this trend, as the inquiry into a Modern Slavery Act in Australia shows.
Commercial organisations are now expected to focus on continuous improvement in the area of corporate social responsibility, in order to tackle their environmental, social and governance impacts.
The journey to embed human rights into corporate culture has just begun.

Contacts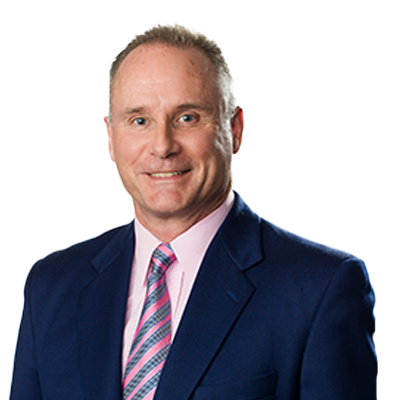 Global Head of Compliance