---
Global and EU sustainable finance initiatives
United Kingdom | Publication | March 2020
Content
Introduction
This article was originally prepared for Lexis®PSL.
In response to the Paris Agreement,1 governments and intra-governmental organisations launched a number of measures to promote sustainable finance. To date, these have focused on voluntary measures, relying on businesses and investors to self-monitor in this area. As the global move towards a more sustainable economy gathers pace, and the need to respond to the risks presented by climate change becomes more urgent, these measures are beginning to be transposed into legislation and regulation. While many financial institutions have already implemented internal systems for assessing and monitoring the sustainability of their businesses, the introduction of regulatory frameworks focused on sustainable finance should lead to standardisation in this diverse area, requiring financial institutions to assess and report on sustainability issues within their existing governance and risk management structures.
What is sustainable finance?
Sustainable finance2 refers to the integration of environmental, social and governance (ESG) criteria by fi-nancial institutions into business or investment decisions. Its prominence has increased as a result of climate finance (referred to under the Paris Agreement3 as 'finance to fund activities that reduce greenhouse gas emissions or help in adapting to the impact of climate change'), although the scope of sustainable finance is broader, and links also to the UN Sustainable Development Goals4. In addition to environmental issues, such as reducing environmental impact, minimising waste and reducing greenhouse gas emissions, sustainable finance also includes social factors, such as working conditions, local communities, conflict and human rights, and governance matters, such as executive pay, bribery and corruption, board structure and tax strategy, within financial decision-making.
Investment criteria are often focused on short-term results. To properly assess environmental and social risk factors, which are more apparent only in the long-term, requires the finance sector to develop an investment framework which takes into account long-term risks. To encourage this shift towards a more resilient, longer-term view, governmental and inter-governmental initiatives are increasing, to encourage financial institutions to include sustainability issues in their governance and risk management functions5.
Initiatives have focused on risk disclosure, to provide greater transparency for investors. Financial institutions are encouraged to inform investors of the environmental impact of their investments, and to disclose their method of environmental risk assessments. Existing measures have concentrated on environmental, rather than social or governance-related risk disclosure, but this is likely to broaden, given the new proposals on the horizon. By encouraging financial institutions to implement sustainability risk disclosure initiatives, the aim of regulators has been to increase voluntary climate-friendly investing, reducing the need for legislative intervention in this area. The concern with this approach is that a lack of standardisation in risk assessment and labelling creates a system that is opaque to investors and regulators alike. This places the onus on the investor to satisfy themselves that a particular investment is sustainable and does not allow direct comparison between different investment opportunities. It has also not produced the increased flow of funds to sustainable investments, which is required if countries are to meet their Paris Agreement commitments.
Global action
The Financial Stability Board, an international body established by the G20, responsible for monitoring the global financial system, established the Task Force on Climate-related Financial Disclosures (TCFD), which published its final recommendations6 for effective disclosure of climate-related risks in June 2017.
The TCFD recommendations are applicable to financial-sector organisations, including banks, insurance companies, asset managers and asset owners. Although only a voluntary framework, the recommendations are drafted to be widely adoptable, to be useful to both investors and lenders. The recommendations include:
Governance—disclosure of the businesses governance procedures around board oversight and climate-related risks and opportunities (see page 19 of the report)
Strategy—disclosure of actual and potential impacts of climate-related risks and opportunities identified over the short, medium and long-term (see pages 20–21 of the report)
Risk management—disclosure of the process for identifying, assessing and managing climate-related risks (see pages 21–22 of the report), and
Metrics and targets—disclosure of metrics and targets used to assess and manage climate-related risks and opportunities (see page 23 of the report)
The Climate Disclosure Standards Board7 has outlined certain challenges in implementing such recommen-dations, including a lack of internal and investor engagement, a lack of education at board level, difficulty adapting to longer-term horizons and outdated risk management and financial modelling tools. As a result, the extent of implementation varies widely (from no engagement in Russia and Saudi Arabia to encoding into law in France) and while there has been an increase in regulatory guidance at the national level, the aim of the TCFD is to facilitate an approach driven by the private sector.
The United Nations is also providing guidance to the financial sector in transitioning to a green economy. In May 2019, the United Nations Environment Programme Finance Initiative (UNEP FI) published a report on a pilot project on TCFD8 adoption, together with leading banks. Participating banks included Barclays, BBVA, BNP Paribas, Bradesco, Citi, DNB, Itaú, National Australia Bank, Rabobank, Royal Bank of Canada, San-tander, Société Générale, Standard Chartered, TD Bank Group and UBS.
The UNEP FI has also published Principles for Responsible Banking,9 which includes a requirement to set targets to drive alignment with appropriate Sustainable Development Goals, the goals of the Paris Agreement, and other relevant international, national or regional frameworks10.
In 2006, some 13 years before the PRI, the UN-supported Principles for Responsible Investment11 (PRI) were launched. There are around 2,250 signatories to the PRI from over 50 countries representing over USD 70 trillion of assets (as reported at the end of August 2017). Amongst other things, the signatories to the PRI agree to factor in ESG issues when making investment decisions. Additionally, the recommendations of the TFCD have been incorporated into the PRI .12
Separately, the Sustainable Banking Network13 (SBN) is a unique global initiative comprising a voluntary community of regulatory agencies and banking associations, established to facilitate the collective learning of its members and to provide support in the development of initiatives aimed at promoting sustainable investing. In February 2018, the SBN published its Global Progress Report14, evaluating sustainable finance policies in 34 member countries and suggesting practical indicators and tools which members can apply to their own domestic markets.
The Network for Greening the Financial System15 similarly comprises a group of central banks and supervi-sors to green the financial system with the aim of enhancing the role of the financial system to manage risks and to mobilize capital for green and low-carbon investments in the broader context of environmentally sus-tainable development, by promoting best practice and commissioning analysis.
International platform on sustainable finance16 was launched in October 2019 by public authorities from Ar-gentina, Canada, Chile, China, India, Kenya, Morocco and the European Union, representing almost half of the world's greenhouse gas emissions. The aim of the platform is to promote best practice in sustainable finance, and enhancing coordination where appropriate.
Linked to these initiatives are moves to develop sustainable finance focused products, including developing voluntary guidelines to encourage transparency and disclosure, and promote the development of the green products market. These principles are being adopted in a number of markets, including Islamic finance, where the market for green sukuks (green Islamic bonds) is growing.
EU action
Committed to becoming a global leader in sustainable finance, the European Commission (Commission) established the High-Level Expert Group on Sustainable Finance (HLEG) in 2016, tasked with developing a comprehensive EU strategy on sustainable finance. In January 2018 the HLEG published its final report17, detailing priority recommendations. The priority recommendations included:
Taxonomies—to propose legislation in Q2 2018 to develop a taxonomy for climate change, en-vironmentally and socially sustainable activities which will provide a legal basis for using this classification system across different areas (eg standards, labels, green-supporting factor for prudential requirements, sustainability benchmarks). Development of taxonomies will be led by an expert group in H1 2019
Labelling—specifying, by Q2 2019, of the content of the prospectus for green bond issuances, under the Prospectus Directive. The Commission will also explore an EU wide-standard for green bonds as well as a labelling framework for certain financial products based on the har-monised sustainability taxonomy
Advice—amending the recast Markets in Financial Instruments Directive 2014/65/EU and In-surance Distribution Directive (EU) 2016/97 delegated acts in Q2 2018 to ensure that sustaina-bility preferences are taken into account when assessing a client's needs
Sustainability benchmarks—in Q2 2018, adopting delegated acts under the Benchmarks Regu-lation (EU) 2016/1011 to allow users to better assess the quality of sustainability benchmarks and, subject to its impact assessment, put forward an initiative for harmonising benchmarks comprising low-carbon issuers
Credit ratings—exploring the merits of amending the Credit Rating Agency Regulation (EU) 462/2013 to require sustainability factors to be taken into account in credit rating assessments
Fiduciary duties—subject to its impact assessment, making a legislative proposal to clarify institutional investors' and asset managers' duties in relation to sustainability considerations by Q2 2018
Risk management—exploring the feasibility of including risks associated with climate and other environmental factors in institutions' risk management policies with the potential to adjust capi-tal requirements of banks under the Capital Requirement Regulation (EU) 575/2013 and Di-rective 2013/36/EU. Similarly the European Insurance and Occupational Pensions Authority will be invited to provide an opinion on the impact of prudential rules for insurance companies on sustainable investments, with a particular focus on climate change mitigation, and
Disclosure—a number of actions relate to sustainability disclosure. The Commission will assess the fitness for purpose of the current legislative framework including the Directive on disclosure of non-financial information and will assess the impact of new or revised accounting standards on sustainable investments. In Q2 2019, the Commission intends to revise the guidelines on non-financial information to provide a methodology for disclosure of climate-related information, in line with TCFD and the EU's climate-related metrics developed under the EU classification system (mentioned above). Environmental and social factors will be added subsequently
These recommendations form the basis of the Commission's action plan18 on sustainable finance adopted in March 2018, which has three main objectives:
To reorient capital flows towards sustainable investment, to achieve sustainable and inclusive growth
To manage financial risks stemming from climate change, environmental degradation and social issues, and
To foster transparency and long-termism in financial and economic activity
In May 2018, the Commission adopted measures implementing some aspects of its action plan19 which in-clude:
A proposal for a regulation on the establishment of a unified taxonomy on what can be considered an environmentally sustainable economic activity (the Taxonomy Regulation)
A proposal for a regulation on disclosure obligations relating to sustainable investments and risks (the Disclosures Regulation)
Amending the Benchmarks Regulation20 to create a new category of low-carbon and positive carbon impact benchmarks (the Regulation on low carbon and positive impact benchmarks).
Measures are also proposed in relation to including ESG considerations into the advice that investment firms and distributors offer clients, and to clarify how asset managers, insurance companies, and investment or insurance advisors should integrate sustainability risks21.
A Technical Expert Group22 (TEG) was established to assist in developing the Commission's proposals and has published a number of reports:
A final report on climate-related disclosures (January 2019)
A final report on the EU taxonomy designed to support the Commission in the development of future Delegated Acts, as proposed in the Taxonomy Regulation (March 2020))
An report on an EU Green Bond Standard (June 2019) and a usability guide (March 2020)
A final report on climate benchmarks and benchmarks' ESG disclosures (September 2019), and
The Disclosures Regulation and the Regulation on low-carbon and positive carbon impact benchmarks were adopted and published in the Official Journal in December 201923. The Commission is mandated to develop and adopt delegated acts which will further specify presentation and content of the information to be dis-closed. With regards to the Taxonomy Regulation proposal, the co-legislators reached agreement on a uni-fied EU classification system in December 2019 However, the final text has yet to be published in the Official Journal, and delegated acts will need to be adopted by Member States for all of the provisions of the Taxonomy Regulation to come into effect.
On June 18, 2019, the European Commission published new, non-binding, guidelines24 for company report-ing on climate-related information under the Non-Financial Reporting Directive 2014/95/EU, as part of its sustainable finance action plan. The guidance applies to large listed companies, banks and insurance com-panies, with more than 500 employees. The guidance proposes ways of assessing climate change impacts on the financial performance of companies and incorporates the recommended disclosures of the TCFD. They build on the report published in January 2019 by the Technical Expert Group on Sustainable Finance25.
Later in 2020, a renewed sustainable finance strategy is expected to be published, which will strengthen the foundations for sustainable investment, make it easier for investors and companies to identify sustainable investments and ensure that they are credible, and enable climate and environmental risks to be managed and integrated into financial system. This will include a revision of the Non-Financial Reporting Directive26.
Building on the objectives of the Sustainable Finance Package, the European Commission launched its Green Deal27 in December 2019, a plan to implement the United Nation's 2030 Agenda and the sustainable development goals amongst other priorities. The Green Deal's primary objective is economic growth, with the aim of decoupling economic growth from resource use and protecting natural capital. The transition will be achieved by aligning policy across every sector of the economy, including energy, buildings, mobility, industry, food and agriculture, as well as taxation and social benefits.
A cornerstone of the EU Green Deal is the target of achieving net zero emissions for EU member states as a whole by 2050. The Commission will propose a European Climate Law to enact the target of climate-neutrality by 2050 into law28.
The Commission launched the European Green Deal Investment Plan29 (also known as the Sustainable Eu-rope Investment Plan) to mobilise EU funding and create an enabling framework to facilitate and stimulate the public and private investments needed for the transition to a climate-neutral, green, competitive and in-clusive economy. This includes the Just Transition Mechanism, to support those regions and sectors most impacted by the transition.
The European Investment Bank (EIB) is expected to play an important role in delivering the EU Green Deal. In November 2019 the EIB approved a new climate strategy and energy lending policy30 which has at its heart the aim of mobilising €1 trillion into climate action and environmental sustainable investment up to 2030. The EIB proposes to increase its financing activity in these sectors so that by 2025 this comprises 50 percent of its operations, at a value of €30 billion per year. The bank has also committed to aligning all of its financing principles to reflect the goals of the Paris Agreement from the end of 2020. The EIB's energy lending policy includes a cessation of financing for all energy projects based on fossil fuels, including gas, by the end of 2021. Aligned with this policy, is an acknowledgment of the need for a 'just transition' and the support required for the coal dependent regions.
In this context, on 6 February 2020, the European Securities and Markets Authority (ESMA) published its strategy on sustainable finance31. ESMA will take into account sustainable business models and integrating ESG related factors across its activities, including the single rulebook, supervisory convergence, direct su-pervision and risk assessment. ESMA's key priorities include completing the regulatory framework relating to transparency obligations arising under the Disclosure Regulation and to work with the European Banking Authority and European Insurance and Occupational Pensions Authority to produce draft technical standards on this. ESMA will also include a dedicated chapter on risks related to sustainable finance in its reports on trends, risks and vulnerabilities (TRV), starting with its first report of 2020, which ESMA expects to publish in early 2020, and also conduct more analysis of financial risk from climate change, including possible climate-related stress testing. ESMA will aim to foster supervisory convergence of EU law in the ESG area, focusing on mitigating risk of greenwashing, preventing mis-selling and misrepresentation, and improving transparency and reliability in reporting non-financial information. ESMA intends to participate in the EU platform on sustainable finance under the proposed Taxonomy Regulation, which will develop and maintain the EU taxonomy and monitor capital flows to sustainable finance.
UK action
The UK is committed to helping drive the transition to a lower-carbon economy and to the delivery of sus-tainable development goals. As one of the prominent players in this area, the UK government has introduced measures to better integrate sustainable investing concerns into the decision making frameworks of businesses. Measures already adopted include amendments made in 2013 by the Companies Act 2006 (Strategic Report and Directors' Report) Regulations 2013 (SI 2013/1970), which require certain companies to disclose ESG matters, including their greenhouse gas emissions, in their directors' report or, if of strategic importance, in their strategic report.
In June 2018, the House of Commons published its green finance report32 aimed at embedding sustainability in financial decision making. In doing so, businesses and regulators must factor long-term environmental risks into financial decision making. The report recommends the government should do this by:
Clarifying in law that pension schemes and company directors have a duty to protect long-term value and should be considering environmental risks in light of this, as opposed to short-term returns (see paras 30–36 of the report)
Requiring that TCFD reporting should become mandatory on a 'comply or explain' basis by 2022 for all large asset owners. To help with this transition, the government should work with the Committee on Climate Change to produce policy/scenarios that can be utilised by companies and asset owners. It should be made clear to all financial entities that companies are already required to report on climate change where it is a material risk to business under the Companies Act 2006 (see paras 51–59, 73–79 of the report), and
If there is no improvement in the monitoring and management of climate-related risks, the gov-ernment should pass sustainability reporting legislation similar to that in France under Article 173 of the Energy Transition for Green Growth Act33 (see paras 102–104 of the report). Article 173 requires organisations with a balance sheet of more than €500m to disclose in their annual reports how they integrate ESG and climate change concerns into their investment policies and risk management. This obligation is implemented on a 'comply or explain' basis, providing flexibility to investors in choosing how best to fulfill the criteria under the Act
Rather than legislative intervention, the recommendations encourage the cooperation of the government, regulators and the private sector, as does the report produced by the Green Finance Taskforce34 (GFT), launched in 2017 to help accelerate the growth of green finance in the UK. The report was published in March 2018 and recommended:
Boosting investment into innovative clean technologies
Driving demand and supply for green lending products
Setting up Clean Growth Regeneration Zones
Improving climate risk management with advanced data
Building a green and resilient infrastructure pipeline, and
Issuing a sovereign bond
The government welcomed the GFT's report and began implementing some of its recommendations.
Recognising the role of the financial sector in delivering global and domestic climate and environmental ob-jectives, the government published the Green Finance Strategy on 2 July 2019. For further information see A conversation on the Green Finance Strategy.
Measures include the establishment of the Green Finance Institute to foster greater cooperation between the public and private sectors, create new opportunities for investors, and strengthen the UK's reputation as a global hub for green finance.
In this context, UK regulators are implementing measures to embed climate risk into the regulatory frame-work.
On September 26, 2018, the Prudential Regulatory Authority (PRA) published a report on the financial risks facing the UK banking sector as a result of climate change35. The report identified two risk factors which manifest as increasing credit, market and operational risk:
Physical risks—arising from climate and weather-related events, potentially resulting in large financial losses and impairing the creditworthiness of borrowers, and
Transition risks—arising from the process of adjustment towards a low-carbon economy
In April 2019 the PRA published policy statement36 (PS11/19) and supervisory statement37 (SS3/19) Enhanc-ing banks' and insurers' approaches to managing the financial risks from climate change, with the purpose of encouraging firms to reflect on their current approach to governance and risk management structures in responding to the financial risks arising from climate change. The SS is informed by the PRA's report noted above and is intended to complement existing policy material. The desired outcome is to encourage firms to strategically manage the financial risks from climate change, by taking account of current and future risks, and actions required to mitigate those risks. The SS sets out the PRA's proposed expectations:
That firms embed consideration of financial risks from climate change in their governance ar-rangements (including, clear roles and responsibilities at board level and, where appropriate, evidence of how firms monitor and manage such risks)
Incorporate such risks into their existing risk management practices (such as inclusion of any material exposures in the Internal Capital Adequacy Assessment Process or the Own Risk and Solvency Assessment) and to provide information on exposure to board and relevant manage-ment committees
Use scenario analysis (assessing both short and long term outcomes) to inform strategy setting and risk assessment, and
Develop an approach to disclosure on the financial risks from climate change. The PRA expects firms to consider disclosure in the context of existing disclosure requirements on material risks under Pillar 3 disclosures of the Capital Requirements Regulation and Solvency II, and on prin-cipal risks and uncertainties in the strategic report required under the Companies Act 2006. The PRA also expects firms to engage in wider initiatives such as the TCFD
The PRA required firms to have an initial plan in place to address the expectations and submit an updated Senior Management Function form by Tuesday October 15, 2019.
The Financial Conduct Authority (FCA) also looked into these issues. In October 2018, the FCA published a Discussion Paper38 on the impact of climate change and green finance on financial services, setting out how the impacts of climate change are relevant to the protection of consumers and market integrity. The FCA also considered the opportunities for financial services, as a result of the transition to a low carbon economy, including the opportunity to grow as a centre for green finance, but noted that there are currently no minimum standards and guiding principles for measuring performance and impact of green finance products.
In October 2019, the FCA published a feedback statement39 (FS19/6) setting out its proposals to improve climate change disclosures by issuers, regulated firms' integration of climate change risk and opportunities into their decision-making, and consumers' access to green financial products and services. The feedback statement summarises the responses the FCA received from stakeholders to its discussion paper DP18/8 and sets out the FCA's actions and next steps. This includes further consultation, focused on new disclosure rules for firms, and enhanced governance in relation to ESG and stewardship policies, For further information on the statement, see: LNB News 16/10/2019 34.
The regulatory focus is primarily on climate risk management. On December 18, 2019, the Bank of England (BoE) published a discussion paper40 which sets out its proposed framework for the 2021 Biennial Exploratory Scenario exercise. The objective of the exercise is to test the resilience of the largest banks and insurers to the physical and transition risks associated with different possible climate scenarios, and the financial system's exposure more broadly to climate-related risk.
To help build capacity and share best practice across financial regulators and industry to respond to the financial risks arising from climate change, the PRA and FCA have established a Climate Financial Risk Fo-rum41, aimed at improving data and furthering the development of climate-related scenario planning.
What does the future hold?
The direction of travel is clear: financial institutions and investors will increasingly be required to assess, monitor and disclose the sustainability of their investments. While regulatory intervention is increasing in some markets, voluntary initiatives are being adopted in others. Although measures are likely to represent an increased cost to businesses, they also present an opportunity for the development of new products and services. In the face of climate risk, the financial market has an opportunity to innovate which, within the appropriate framework, can drive value as well as further climate-related and ESG objectives.
---
Footnotes

---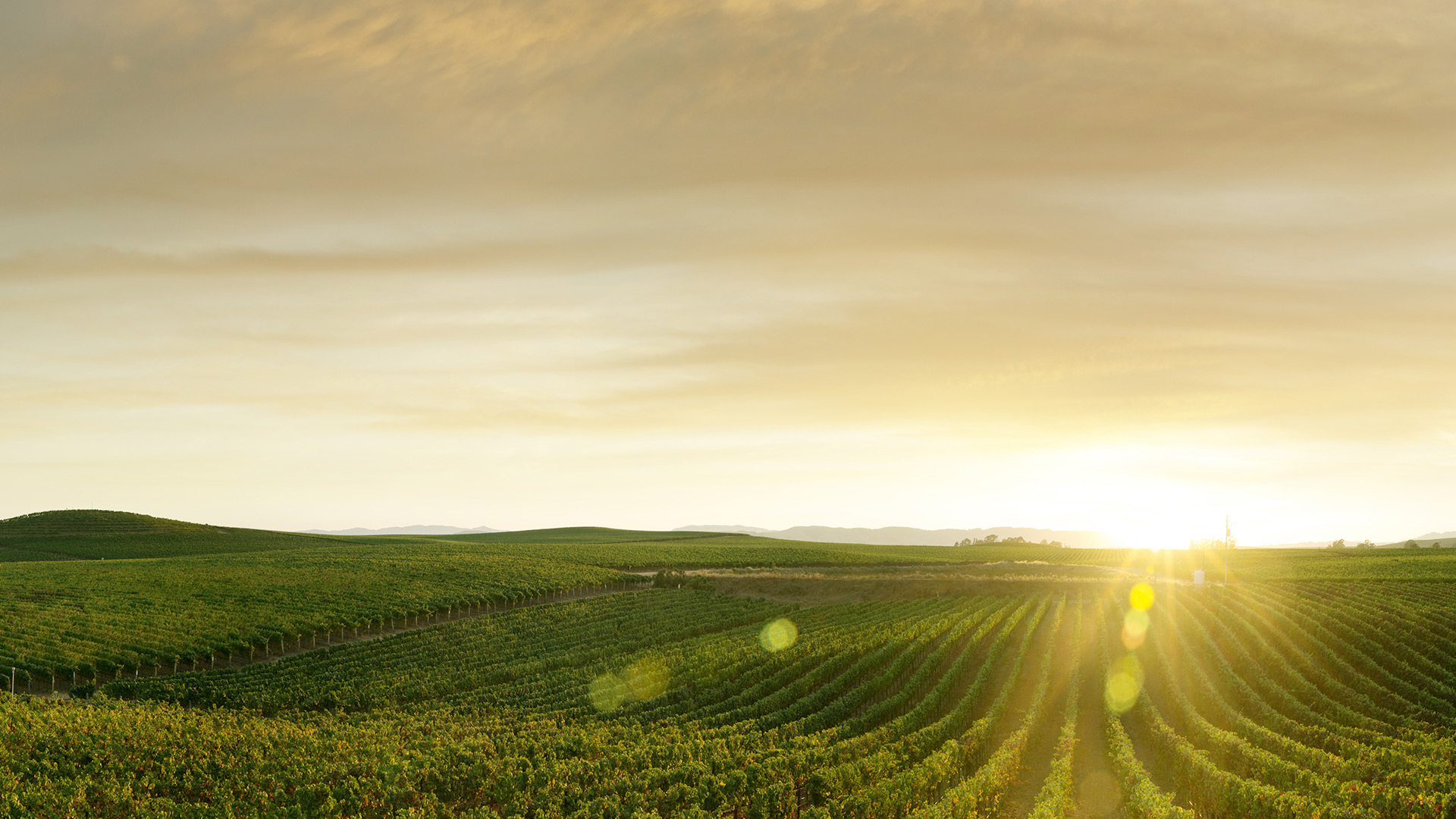 Publication
Global: Cultivate
Businesses operating in the food and agribusiness sector need access to the latest changes and developments from a legal team who have extensive experience focusing on the whole of the food and agribusiness value chain, advising clients worldwide on all aspects of their operations, including domestic and foreign investment acquisitions, initial public offerings, joint ventures, scientific cooperation agreements, international trade, land matters and technology licensing.