---
To our clients and friends
Global | Publication | July 16, 2018
We are pleased to announce that we have expanded our Restructuring Newswire to include articles from all the jurisdictions worldwide. This expanded quarterly publication has been re-titled the International Restructuring Newswire, and will include articles from our global team of insolvency and restructuring lawyers.
Since our combination with Chadbourne & Parke and Henry Davis York in 2017, the firm has grown to 60 offices and over 4,000 qualified lawyers in 33 countries, operating across Europe, the US, Canada, Latin America, Asia, Australia, Africa, the Middle East and Central Asia.We have one of the world's largest global financial restructuring and insolvency practices. Our restructuring and insolvency team is cross-functional, as it comprises acknowledged professionals in restructuring, insolvency, and insolvency litigation, and is also able to call on the expertise of our global teams in the fields of banking and finance; corporate, M&A and securities; employment and labor; real estate and tax.
Our global team delivers world-wide enhanced financial restructuring and insolvency services to our clients. Our clients include lenders, private equity and distressed debt funds, hedge funds, bondholders, corporate debtors, office-holders, creditors, management and other relevant stakeholders.
We advise on all aspects of both contentious and non-contentious financial restructuring and insolvency matters, with particular emphasis on complex, cross-border cases. Our areas of experience include complex loan restructurings; committee representations; pre-packaged, pre-negotiated and traditional plans; bankruptcy and insolvency litigation; municipal bankruptcy and insolvency; debtor-in-possession and exit financings; cross border recognition proceedings; sale and acquisition of distressed assets; sale and purchase of distressed debt and portfolio sales and lender liability disputes.
If you would like to know more about our global restructuring practice, please contact me.
Howard Seife
Global Head
Financial Restructuring and Insolvency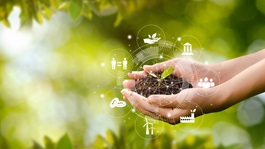 Publication
"Climate cartel" or sustainability?
On December 31, 2022, Republican members of the House Judiciary Committee sent a letter to a member of the steering committee of Climate Action 100+, an investor-led initiative that pursues decarbonization and greenhouse gas reduction at companies in which its members invest.