---
Norton Rose Fulbright advises Barrick Gold on US$1.2 billion take-private of Acacia Mining and on related arrangements with the Government of Tanzania
Global | Press release - Business | September 2019
Global law firm Norton Rose Fulbright has advised NYSE and TSX-listed client Barrick Gold Corporation (Barrick) on its take-private of London-listed Acacia Mining.
The acquisition by Barrick of the 36.1% of Acacia it did not already own is governed by the UK Takeover Code and was implemented by a court-sanctioned scheme of arrangement, which became effective on September 17, 2019.
The deal implies a value of £951 million (US$1.2 billion) for the company. Given that Barrick held a 64% stake in Acacia before the acquisition, Barrick will be paying £343 million for the stock it does not already own.
Under the scheme, Acacia minority shareholders received new Barrick shares as consideration. In addition to the share consideration, Acacia shareholders (including Barrick or any other member of the Barrick Group) will be entitled to receive and retain special dividends paid as a consequence of a sales process to realise value from the sale of certain Acacia exploration properties in the Republic of Tanzania, the Republic of Kenya, the Republic of Mali and Burkina Faso following the scheme effective date.
Acacia was formed in 2010 as a spin-out of Barrick's Tanzanian assets and was originally known as African Barrick Gold.
The take-private is being led by corporate partners Chris Pearson and Fiona Millington. New York corporate partner Steven Suzzan advised on US securities issues.
Rothschild provided financial advice to Barrick in relation to the take-private and on the related arrangements with the Government of Tanzania. JP Morgan Cazenove and RBC Capital Markets acted as joint financial advisers and brokers to Acacia, with Lazard advising Acacia's Transaction Committee. Shearman & Sterling is advising Acacia.
The firm is also advising Barrick in relation to the proposed framework arrangements to be entered into between Barrick and the Government of Tanzania with regard to Acacia's Tanzanian assets and the associated settlement of the significant outstanding disputes between Acacia and the Government of Tanzania concerning Acacia's operations in Tanzania.
The core team advising on the framework arrangements is also being led by Chris Pearson and Fiona Millington, alongside Africa-focussed partner Christophe Asselineau, who has been leading on the in-country negotiations with the Government of Tanzania, assisted by London-based corporate associates Laura Vasey and Olivia Goudal. This team is being assisted by London disputes partners Ruth Cowley and Patrick Bourke, supported by senior associate Katherine Young. Dominic Stuttaford, Head of Tax for EMEA, is advising on tax aspects of the settlement.
Norton Rose Fulbright has a long-standing track record of providing strategic, business-oriented legal advice to clients in the mining sector on complex cross-border and multijurisdictional transactions in both emerging and developed markets.
For further information please contact:
Contacts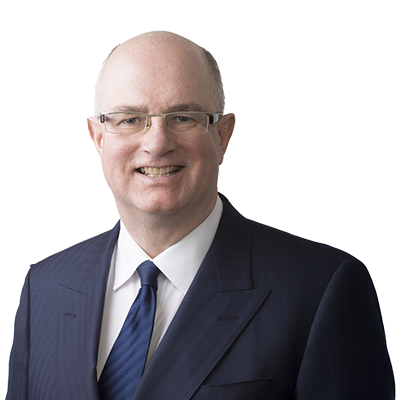 Foreign Legal Consultant / Partner