---
Los Angeles office grows with leading IP brands partner
United States | Press release - Firm | September 2023
Global law firm Norton Rose Fulbright announced today that Alesha Dominique, an intellectual property lawyer focused on brands, has joined its Los Angeles office as a partner.
Dominique, who joins from Stroock, advises clients in connection with trademark, false advertising and unfair competition, copyright and patent matters before federal district courts, the US International Trade Commission, the US Court of Appeals for the Federal Circuit and the Trademark Trial and Appeal Board. She works with clients to acquire, develop and exploit intellectual property assets and assists with comprehensive trademark clearance, prosecution and enforcement matters.
Jeff Cody, Norton Rose Fulbright's US Managing Partner, said:
"I am very pleased to welcome Alesha to Norton Rose Fulbright. We continue to expand our West Coast offering with top-tier talent, and Alesha will be an immediate contributor to the Los Angeles office, the IP brands team and the firm.
Felicia Boyd, Norton Rose Fulbright's US Head of IP Brands, commented:
"Alesha is a standout intellectual property lawyer with experience working on high-profile trademark matters on a national stage. Her extensive experience with trademark disputes will help our clients to protect their valuable assets."
Dominique, who served as the head of Stroock's trademark practice, said:
"The clients I advise will appreciate Norton Rose Fulbright's deep bench of premier intellectual property lawyers as well as its impressive global presence. I am excited to join this firm with its longstanding reputation for excellence and first-class client service, especially in the IP brands space."
Dominique is recognized as one of the leading trademark professionals in California by the World Trademark Review 1000 (2021-2023) Additionally, the National Bar Association named her to its "40 Under 40" list (2021), the Minority Corporate Counsel Association honored her as a "Rising Star" (2020), the National Black Lawyers recognized her as a "Top 100 Lawyer" (2020) and Profiles in Diversity Journal list her as one of its "Women Worth Watching" (2019).
Licensed in California, Maryland and the District of Columbia, Dominique received her law degree from the George Washington University Law School and her bachelor's degree magna cum laude from Howard University.
Contact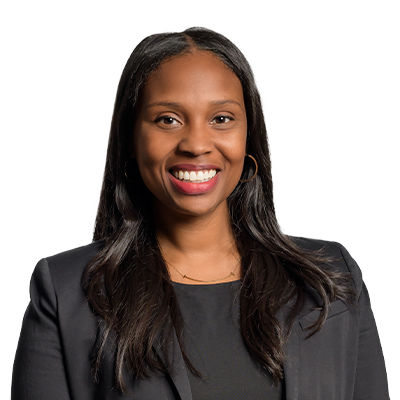 Partner
Email
alesha.dominique@nortonrosefulbright.com