---
Norton Rose Fulbright's pro bono whistleblower client wins animal sanctuary appeal
United States | Press release - Firm | April 22, 2019
In a precedent-setting ruling, a California court of appeals on April 15 held that a non-profit organization cannot dodge a lawsuit brought by a whistleblowing member of its board—a Norton Rose Fulbright pro bono client—by firing the director.
The ruling in this case of first impression in California provides protection for whistleblowers who try to perform one of their duties as board members—maintaining oversight of the organization.
The unanimous ruling by the California Second District Court of Appeals means that the lawsuit brought by Margaret Summers, a former director of the non-profit Wildlife Waystation, on behalf of the animal sanctuary against Martine Colette, sanctuary founder and board member, can now go forward in a trial court.
Jeff Margulies, Norton Rose Fulbright Los Angeles and San Francisco Partner-in-Charge, commented:
"Without question, this is a great victory for our client and a tremendous win for the law. This ruling will protect the rights of non-profit directors who do the right thing in reporting malfeasance and act with the organization's best interests in mind."
While a director in 2016, Summers confronted Colette with allegations that Colette had engaged in self-dealing and other fiduciary breaches, including unilaterally increasing Waystation rental payments to her and that she had Waystation employees perform work on her private residence paid for by the Waystation. After this meeting, Colette attempted to remove Summers from the board in a vote that did not comply with the organization's governance rules.
On Summers' behalf, Norton Rose Fulbright lawyers filed Summers' lawsuit alleging self-dealing by Colette and obtained a preliminary injunction in Los Angeles County Superior Court in February 2017 that led to Summers' reinstatement on the board.
But Colette convinced the board to remove Summers, this time in compliance with the governance rules.
The trial court dismissed Summers' case with prejudice, ruling that she had no standing to bring the lawsuit after the Waystation, a sanctuary for nearly 500 animals, removed her as a director, and also dismissing the case because she did not join the California Attorney General in the lawsuit.
The appeals court overturned the trial court's ruling. Much of the appellate decision turned on whether a non-profit director was required to maintain continuous service on a board to bring the type of lawsuit brought by Summers.
No California court had ruled on this issue before. Only two other comparable cases were decided by courts in other states, both in favor of the whistleblowing directors.
Writing for a three-judge appellate panel, Associate Justice John Segal quoted Tenney v. Rosenthal (1959) 6 N.Y.2d 204: "Strong reasons of policy dictate that, once (a director) properly initiates an action on behalf of the corporation to vindicate its rights, a director should be privileged to see it through to conclusion. Other directors, themselves charged with fraud, misconduct or neglect, should not have the power to terminate suit by effecting the ouster of the director-plaintiff."
California Attorney General Xavier Becerra filed an amicus brief supporting Summers.
Segal found that the trial court erred in ruling that Summers had to join the Attorney General in the suit upon filing because she was allowed to join him afterwards.
Margulies was assisted by Andy Guo (Los Angeles).
Contact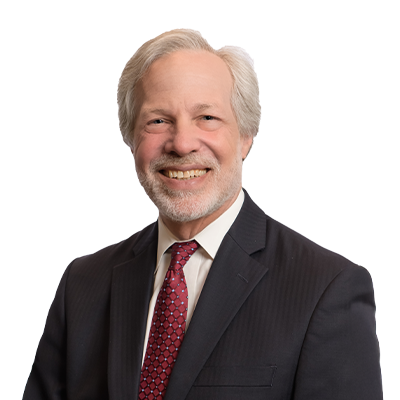 Partner-in-Charge, Los Angeles and San Francisco