---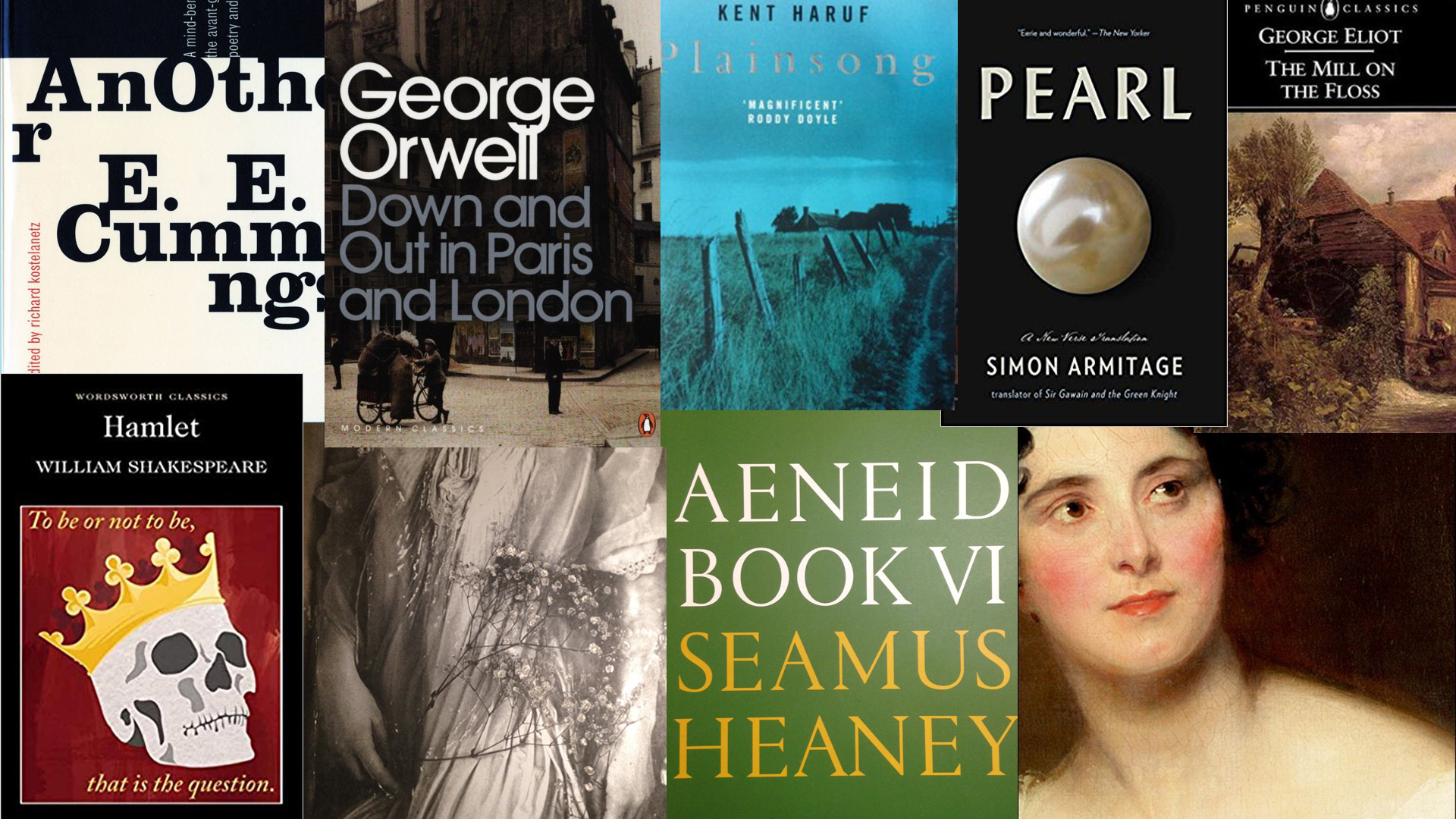 For teenagers
RE | Issue 8 | 2015
Books recommended for teenagers, by teenagers (and parents)
Andrew Robinson in South Africa (father of a 15-year-old son and a 19-year-old daughter) recommends—

HAVE SPACE SUIT—WILL TRAVEL
Robert A Heinlein
New English Library, 1971

A teenage boy, desperate to get to the moon, buys a second-hand spacesuit, gets it working, and is then abducted by galactic captors, facing his numerous challenges with great humour. An excellent introduction to non-fantasy science fiction.
THE CORAL ISLAND
R M Ballantyne
Puffin Classics, 1994

A classic castaways tale involving survival, cannibals and pirates.
WE DIDN'T MEAN TO GO TO SEA
Arthur Ransome
Penguin Books, 1969

A classic 'two boys two girls' misadventure, where a yacht breaks adrift and the four youngsters have to pilot the vessel across the English Channel in fog, wind and rain, avoiding cargo ships and the like.
---
Susannah Ronn (alumni; mother of a 15-year-old son and a 17-year-old daughter) recommends—

HOLES
Louis Sachar
A YA novel, Farrar, Straus and Giroux, 1997
US National Book Award for Young People's Literature 1998, Newbery Medal 1999

A gripping and inventive story about a family curse, friendship, adventure, endurance and redemption.
ONE SUMMER, AMERICA 1927
Bill Bryson
Doubleday, 2013

A witty and irreverent history book looking at the groundbreaking events plus the achievements and often eccentric foibles of some remarkable personalities in a brief but formative period of American history.
ROBINSON CRUSOE
Daniel Defoe
W Taylor, 1719, and various publishers thereafter

Also known as 'The Life and Strange Surprizing Adventures of Robinson Crusoe of York, Mariner'.

It goes on: 'Who lived eight and twenty years, all alone in an un-inhabited Island on the Coast of AMERICA, near the Mouth of the Great River of OROONOQUE; Having been cast on Shore by Shipwreck, where-in all the Men perished but himself. With an Account how he was at last as strangely deliver'd by PYRATES. Written by Himself.'

An immersive survival tale of shipwreck and friendship, written as a journal. A journey of self-understanding, but above all a magical and thrilling read.
---
Joey Coleman in Canada recommends—
INTO THE WILD
Jon Krakauer
Non-fiction YA tale, Villard, 1996

Chris McCandless left everything behind to travel across America, eventually settling in the US Northwest to live (and die) in an abandoned bus in what he believed was a remote area in Alaska. Jon Krakauer retraces his journey. This book was my introduction to Thoreau's Walden Pond.
READY PLAYER ONE
Ernest Cline
Science fiction, Random House, 2011

The story of a lonely boy, David Watts, in 2044. David only feels alive while plugged into an alternate reality game called the Oasis. When the creator of the Oasis finds out he is dying, he leaves a series of clues for people to follow within this virtual reality. The winner of this treasure hunt will become heir to his fortune. A mix of Charlie and the Chocolate Factory and The Matrix.
THE BOOK OF LOST THINGS
John Connolly
Fantasy, Hodder & Stoughton, 2006

Twelve-year-old David is dealing with the death of his mother. As in The Lion, The Witch and the Wardrobe, he finds himself in a world of creatures, monsters and riddles, some of these recognizable from fairy tales (like a bossy Snow White and her Seven Dwarf slaves). A great coming-of-age book that deals with loss of innocence.
---
14-year-old India Legh in South Africa recommends—
PAPER TOWNS
John Green
A YA novel, Dutton Books, 2008

John Green's books are witty, clever and well written, with a combination of humour and tragedy. Paper Towns is one of my favourites (and about to come out as a movie). It's a lighthearted tale about a mysterious girl who disappears, leaving behind clues that only her estranged friend and neighbour will be able to decode.

I also love The Fault in Our Stars, a story about two teenagers (both cancer patients) who fall in love.

Other fantastic reads by John Green are Looking For Alaska and Will Grayson, Will Grayson.
---
Judith Archer in the United States (mother of a 14-year-old son and a 17-year-old daughter) recommends—
PERCY JACKSON & THE OLYMPIANS
Rick Riordan
A series, Disney Hyperion, 2005 on

Percy is a demi-god, his mother is human and his father is Poseidon. He attends a camp for other halfbloods, and adventure ensues. The books are fast moving, funny and the characters likeable. Any book that has my young son asking when the next one is coming out has done its job. The books made my daughter so interested in Greek mythology that she read Homer's Odyssey way before it was assigned in school.
THE OUTSIDERS
S E Hinton
Penguin, 1967

The classic novel that I read as a teenager. It was assigned to both of my kids in school and both sped through it enthusiastically. The main character, Ponyboy, lives with his brothers and is surrounded by a group of friends known as 'Greasers'—who are often tormented by the well-off 'Socs'. The book has likeable characters that teenagers can relate to and themes that remain relevant today, about family, belonging, income inequality and basic human struggles that span all classes.
---
Children's writer Cory Putman Oakes in the United States recommends—
SCORCHED
Mari Mancusi
A trilogy, Sourcebooks, 2013

An action-packed fantasy adventure where a dragon egg may be the key to the future. Like Terminator, but with dragons, love triangles and humour. First in a trilogy. Not to be missed!
TANTALIZE
Cynthia Leitich Smith
A series, Candlewick Press, 2007
A New York Times bestseller

Teenage Quincie struggles to keep up the family business: an unusual restaurant that divides diners into 'predator' and 'prey'.

The first of seven novels set in the Tantalize-Feral universe, which includes vampires, werewolves, slipped angels and werebeasts. Fast-paced, witty and deliciously spooky.
---
Ashleigh Standen in Australia recommends—
SHERLOCK HOLMES
Arthur Conan Doyle
Wordsworth, 1998 (The Original Illustrated 'Strand' Sherlock Holmes)

I first came to these stories when I was 11 and have loved the characters ever since. As a teenager growing up in Sydney, Holmes's London of pea-soup fogs and pipe smoke and cobbled streets was mesmerising. This is also the first book I read that asked me to think about thinking and that showed how logic and reasoning could work in real life. The stories are (perhaps surprisingly) very readable. There is lots of action and most of the tales are short—so not tough going at all.
THE BONE SEASON
Samantha Shannon
A series, Bloomsbury, 2013

A fabulously good read, set in London and Oxford in 2059. One of those rare stories that removes you from your own reality, immersing you in an intricate world of clairvoyant criminals, lost cities and visitors from further realms. I loved this sort of thing as a teenager, and this is just the first of a projected seven-book series.
---
18-year-old Mala Siregar in Indonesia recommends—
THE FAULT IN OUR STARS
John Green
A YA novel, Dutton Books, 2012

'Grief does not change you, Hazel. It reveals you.'

This book is not a romantic cliché. It is inspiring. It has opened my eyes and made me see many things in different, better ways. John Green is such a genius. He knocks my senses by giving out strong emotions on almost every page, so I could really feel what the characters were feeling. I thought to myself, 'What if it happened to me? Would I be able to overcome my fear like Hazel Grace did? Would I be able to live my life so beautifully as if I had no disease to worry about?' I'm really not a thinker, but this book has made my lazy brain think, and I think that is why this book has moved me.
---
Tanya Hubbard in South Africa (librarian; mother of two daughters, 16 and 19) recommends—
THE HUNGER GAMES
Suzanne Collins
A trilogy, Scholastic Press, The Hunger Games, 2008; Catching Fire, 2009; Mockingjay, 2010

The story of a dystopian universe where each year two tributes (children) from twelve districts are forced to fight to the death for the entertainment of the Capitol. Katniss Everdeen volunteers as tribute for her twelve-year-old sister. Each book centres on the games, and Katniss's role in the rebellion to overthrow the Capitol is the main thread.

My daughter had no interest in reading until a friend lent her The Hunger Games. These books grip the imagination with their underlying themes of love, violence, sacrifice and hope. Not for the fainthearted!
---
14-year-old Claire Chung Hunter in Canada recommends—

THE JADE PEONY
Wayson Choy
Douglas & Mclntyre, 2011

A captivating novel taking teens like myself though the lives of three intriguing Canadian children whose parents are recent Chinese immigrants. Readers are engaged to explore the history of immigration and Chinese culture. After reading this novel, I wrote a letter to Wayson Choy and ended up talking with him over lunch. The content of the novel reflects the life of this charismatic, talented author.
---
14-year-old Libby Kate Owen in the UK recommends—

THE WEIGHT OF WATER
Sarah Crossan
Bloomsbury, 2012

Kasienka and her mother come to England to look for her father. But she is bullied and lonely. All she wants is to go back home to Poland.

What I like about the book is that it is written in poems: this put me off at first, but I actually didn't find it that different to any other book I've read. The ending was quite sudden but that's the only thing I didn't really like. I really recommend this book for any teenage girl; don't let the poetry put you off!
---
First published in RE: issue 11 (2015)