---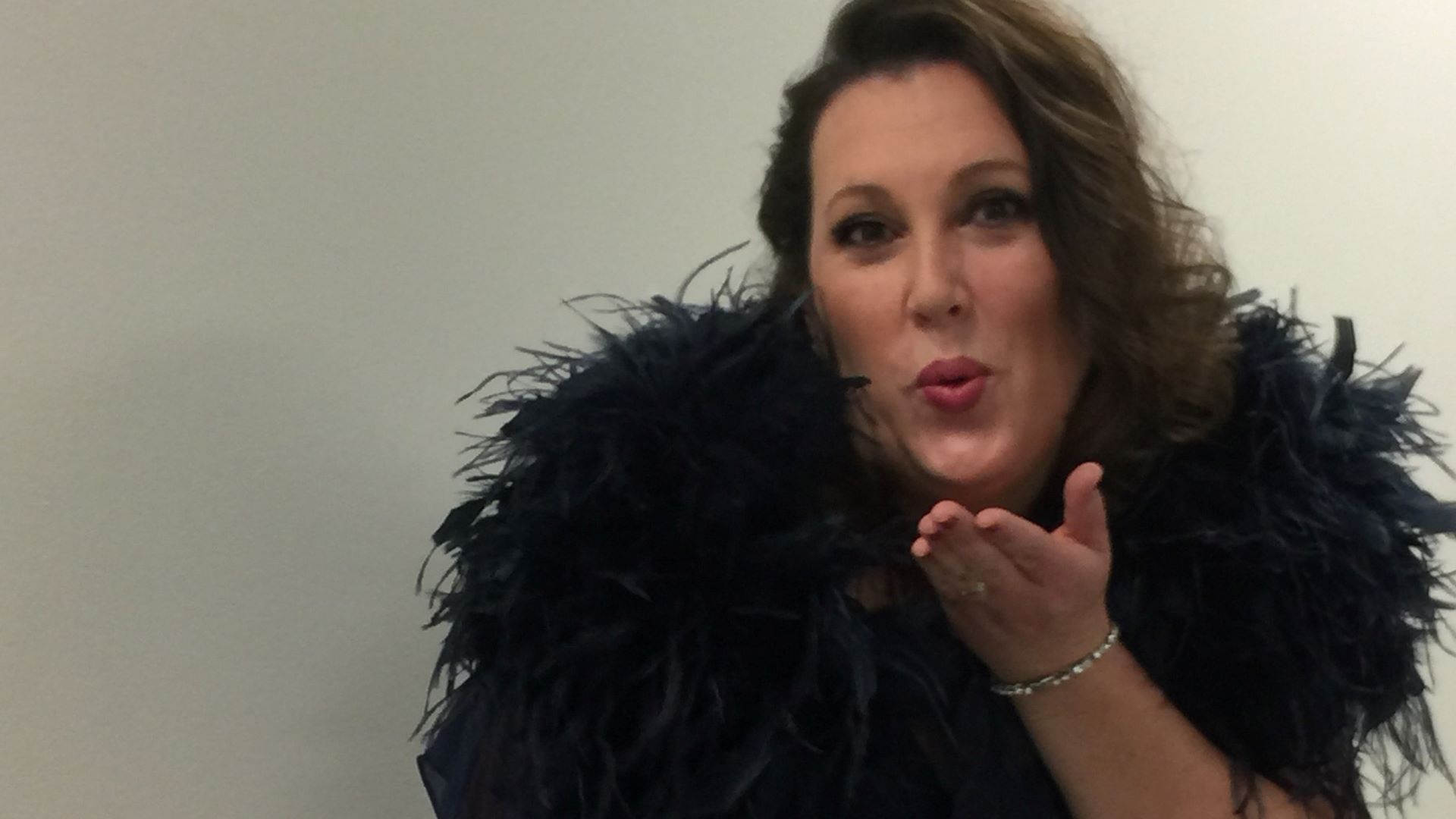 Jenny Leslie
RE | Issue 21 | 2022

Jenny Leslie was the editor of the magazine that preceded RE. She is a typically warm-hearted Australian who has made her life in the UK. Her playlist—filled with love and nostalgia—follows the sun from Bringelly to Mudgee to Sydney Opera House to the Ritz in London to her wedding last year in the English countryside. The whole thing kicks off with Neil Diamond…
01
PROLOGUE / CRUNCHY GRANOLA SUITE
Neil Diamond
I was two when we moved to Bringelly, a small community south-west of Sydney. Our small redbrick house sat atop fourteen acres and our neighbours were mostly farmers and immigrant market gardeners from faraway countries—Greece, Italy, Malta, Croatia.
There was always music. At home, it was Johnny Cash, Elvis, Don Williams, the Moody Blues' Days of Future Passed, and, eventually, ABBA and Arrival. In the car, it was Dad's eight-track cassettes. I have a vivid memory of listening for the muffled laughter and soft strings that mark the beginning of what remains my favourite album of all time: Hot August Night, a live album recorded by Neil Diamond at the Greek Theatre, Los Angeles in 1972. It is the first time I remember feeling music in my stomach; I was hooked.
Neil Diamond Prologue / Crunchy Granola Suite - YouTube
02
MASTER BLASTER
Stevie Wonder
Dad's job as a car salesman eventually took us to Mudgee, where we moved into our eighth home the day before my tenth birthday. It had a pool! We would move again within a year but in the meantime I had the summer of my life. When I wasn't riding my bike or singing 'Upside Down' into the carpet sweeper handle, I was in that pool, listening to the radio playing loudly from the kitchen. One hot day, I sat on the edge of the diving board, swinging my legs to 'Master Blaster' while eating sweet, juicy apricots that had fallen from the fruit tree. It was an idyllic country-town summer and I didn't want it to end.
Master Blaster (Jammin') - YouTube
03
AN AMERICAN TRILOGY
Elvis Presley
When I wasn't listening to music, I was singing it: in the school choir—competing in school eisteddfods and at the Sydney Opera House—and in school musicals. I was 11 when my brother introduced me to the Beatles, and Revolver became my favourite album. Within a few years, I was a typical teenager, my walls adorned with posters of my favourite bands. Home life was often difficult and music became my escape.
For my 18th birthday I was given an Elvis record, which rekindled my love of his music and an interest in his life. Fast forward five years… my mother won a radio competition to Disneyland, along with spending money, which is how I came to be standing at a complex on Elvis Presley Boulevard, waiting to board the little bus that would take me across to Graceland. Afterwards, a small theatre was screening Aloha from Hawaii and it was here I heard 'An American Trilogy' live for the first time. It crescendos with trumpets, drums and powerful voices in glorious harmony. And Elvis. I quietly wept; music does that to me. It is perfection.
Elvis Presley - An American Trilogy (Aloha From Hawaii, Live in Honolulu, 1973) - YouTube
04
SOMEWHERE IN TIME
John Barry
Movies are a big part of my life. I first saw Somewhere in Time aged 15 and instantly fell in love with the music. The movie is something of a cult classic —where did the pocket watch come from?—and key to its success is the wonderful soundtrack. John Barry was a master of composing utterly unforgettable soundtracks: 'Dances with Wolves', 'Beat Girl', 'Indecent Proposal' and many Bond themes.
I celebrated a special birthday with afternoon tea at the Ritz in London and the pianist invited requests. He played the most beautiful rendition of this music and after the final note the place erupted into a standing ovation. People cried and clapped, the waiters were stunned. I spoke to the pianist afterwards and he thanked me for requesting his favourite piece of music and allowing him to play it.
"Somewhere In Time" - Complete Soundtrack - YouTube
05
FOLLOW THE SUN
Xavier Rudd
When I moved to England permanently in my late twenties, there were so many songs I didn't know and so many I suddenly missed. Music is so accessible nowadays but at the time I really craved the familiarity of 'home'.
That feeling has never really left me, actually. I got married last year but Covid prevented my family and friends from travelling from Australia so it was important to include some Aussie music in my morning playlist. My inspiration came from one of my bridesmaids: she filmed a video driving on the beach in Woorim, Queensland, with this song as the soundtrack; the calm, heartbeat rhythm and the familiar sound of the birds instantly transported me. Even here, I was home.
Xavier Rudd - Follow The Sun [official music video] - YouTube