---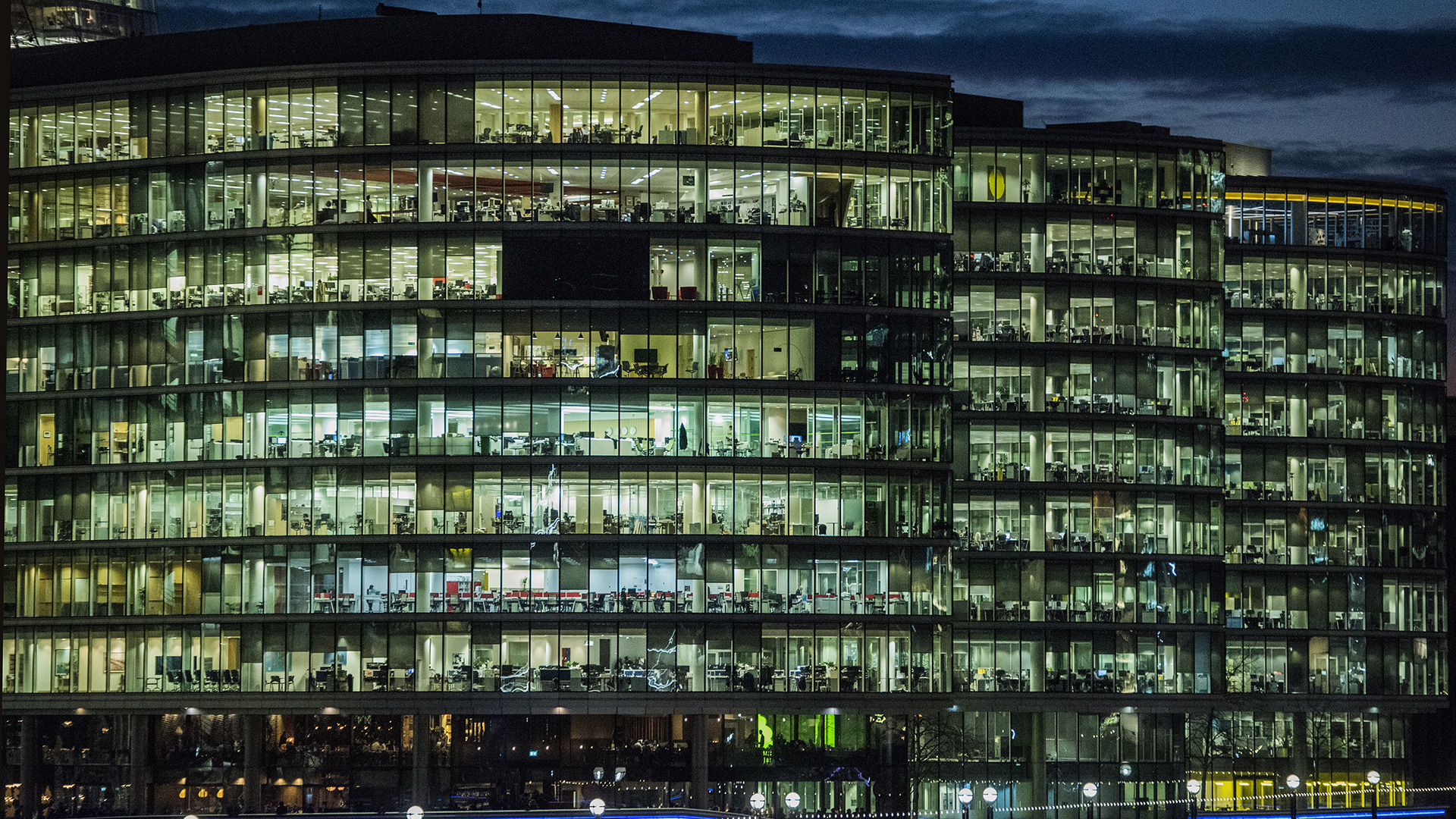 Temporary layoffs: What Canadian employers need to know during a pandemic
Publication | March 20, 2020 - 6 PM ET
As we all weather the COVID-19 (coronavirus) storm, we aim to keep employers up to date as circumstances (and employment standards legislation) seem to change by the hour. Business uncertainties are growing. Self-isolation is increasing. Social distancing is encouraged. Increasingly, staffing needs are changing.
We recently answered questions about placing employees on paid or unpaid leaves of absence during these uncertain times, here. But, what if a leave of absence is too costly, impractical or otherwise not preferred?
What is a "temporary layoff"?
Employment standards statutes across Canada provide for "temporary layoffs." These enable an employer to lay an employee off work for a limited period of time, typically without terminating the employment relationship. The employee generally is not entitled to pay during the layoff period. In effect, the employment relationship is paused.
The employer can recall the employee back to work at any time before the end of the statutory layoff period. If the employee is recalled within this time period, then the employment relationship generally continues and, in most jurisdictions, termination entitlements are not owed. Generally, if the employee is not recalled within this time period, the employment relationship is deemed to be terminated, and any termination entitlements (under statute, common law, or contract) may be owing.
Employers should be aware that statutory temporary layoff provisions can, in certain circumstances, be replaced by the terms of the employment contract or collective agreement. In particular, if the contract or agreement includes layoff terms that offer a "greater right or benefit" than the statutory layoff provisions, then that contract or agreement will prevail.
Why should employers consider temporary layoffs?
Temporary layoffs may make sense to employers for a variety of reasons, including because they can minimize payroll costs while, generally, preserving the employment relationship. And, unlike the case with many leaves of absence, a laid-off employee may be eligible to collect employment insurance (EI).
This EI eligibility is separate from the EI sick benefits. We note that EI sick benefits have recently been modified to waive the usual one-week waiting period for benefits for employees who are ill, injured or quarantined due to COVID-19. For more information on EI sickness benefits as they relate to COVID-19, please click here. Please also note the federal and some provincial governments have recently announced new economic measures that may provide relief to some workers facing layoffs, including temporary income support for workers and parents, and longer-term income support for workers. For more information on these new relief measures announced federally, please click here.
What risks are associated with temporary layoffs?
Temporary layoffs are not without risk. In particular, even though layoffs are permitted under statute, they are generally precluded at common law. Outside of Quebec, Canadian courts and adjudicators have found that an employers' employment contracts, collective agreements or workplace policies must clearly permit temporary layoffs. Otherwise, employees may be able to allege constructive dismissal at common law, and avail themselves to statutory, contractual and/or common law notice entitlements. It remains to be seen if the courts and other decision-makers will afford employers any leniency when dealing with layoffs in the COVID-19 context.
Employers will also need to be mindful of the group termination provisions in the provinces they operate in, as these may be triggered if a significant and set number of employees are laid off within a stipulated timeframe (which varies by province).
Temporary layoffs may nonetheless be a practical and economical option for employers as they navigate the COVID-19 environment. We have therefore set out some of the key layoff provisions in Ontario, Alberta, British Columbia and in the federal jurisdiction. For information on layoffs in Quebec, please click here.
Key considerations: layoffs in BC, Alberta, Ontario and federally
Jurisdiction
Do I need to give employees notice of the layoff?
How long can I lay employees off for?
Ontario
No

Up to 13 weeks in any consecutive 20-week period

or

Up to 35 weeks in any consecutive 52-week period, if certain conditions are met. These conditions include (but are not limited to):

The employer continues to pay into the employees benefits or pension plan for the duration of the layoff period; or
For non-unionized employees, the employer calls the employee back to work within the time agreed to by the employer and the employee; or
For unionized employees, the employer calls the employee back to work within a time agreed to by the employer and union representative.

Jurisdiction
Do I need to give employees notice of the layoff?
How long can I lay employees off for?
British Columbia

There is no statutory requirement for notice of temporary layoff. If employees' hours are reduced or they are given less or no work, they are considered laid off as soon as they earn less than 50 percent of their weekly wages at the regular rate (averaged over the previous eight weeks).

The employment standards legislation does not give employers a general right to temporarily lay off employees.

An employer cannot temporarily lay off an employee unless the temporary layoff is:

Expressly provided for in the contract of employment;
Implied by well-known industry-wide practice; or
Agreed to by the employee.

In the absence of an express or implied provision allowing temporary layoff, a layoff constitutes termination of employment. ;

Up to 13 weeks in any period of 20 consecutive weeks, or, for an employee who has a right of recall under a collective agreement, within the specified period in the collective agreement under which the employee has a right to be recalled.
Jurisdiction
Do I need to give employees notice of the layoff?
How long can I lay employees off for?
Alberta

Yes, all employees in Alberta are entitled to proper notice, regardless of their length of service.

Unless a collective agreement states otherwise, a layoff notice must be given to the employee:

Minimum one week for employees employed for less than two years;
Minimum two weeks for employees employed for two years or more, or
If unforeseeable circumstances prevent an employer from providing the notice in above-noted timeframe, as soon as is practicable in the circumstances.

In addition, there are a number of technical requirements in Alberta regarding how notice must be drafted and given. To ensure that these requirements are met, consulting with legal counsel would be advisable.

Generally, layoffs are limited to 60 days within a 120-day period.

However, that period can be extended if:

The employer, with the employee's agreement, (i) pays the employee wages or an amount instead of wages, or (ii) makes payments for the benefit of the laid-off employee in accordance with a pension or employee insurance plan or similar plan.
There is a collective agreement binding the employer and employee containing recall rights for employees.

Jurisdiction
Do I need to give employees notice of the layoff?
How long can I lay employees off for?
Federal

Notice of a temporary layoff is not generally required.

However, notice to the employee is required for temporary layoffs exceeding three months, if the employer recalls the employee within six months from the first day of the layoff. Here, the recall date must be included in the notice sent to employees.

Generally, three months or less.

However, the layoff may exceed this duration if:

a) It is a result of a strike or lockout;

b) It is 12 months or less and mandatory under a minimum work guarantee in a collective agreement;

c) Notice is properly given, and the employee consents, as discussed above;

d) The term of the layoff is more than three months and:

the employee continues to receive payments in an amount mutually agreed upon
the employer continues to make payments to a pension plan or under a group or employee insurance plan
the employee receives supplementary unemployment benefits, or
the employee would be entitled to supplementary unemployment benefits, but is disqualified from receiving them under the Employment Insurance Act; or

e) It is more than three, but less than 12, months and the employee maintains recall rights pursuant to a collective agreement.
In every jurisdiction there are a number of others considerations related to layoffs. For instance, some jurisdictions, such as Quebec, require employers to provide employees with a notice of termination when they are being laid off for more than a certain time, while others do not. Additionally, some provinces, such as Alberta, have significant requirements when an employer recalls employees back to work after a layoff, while others, such as Ontario's, are less onerous. To understand the subtleties and stark differences of the legal requirements on employers across jurisdictions in Canada, it would be advisable to seek proper legal advice before laying off any employee or giving any notice related thereto.

---