---
Key considerations for legal due diligence in the Towers sector
Global | Video | December 2020 | 12:42
Video Details
Oliver

This is the first recording in a series looking at legal issues in the digital infrastructure space. By digital infrastructure we are referring to the passive infrastructure that underpins the digital sector. Predominantly this comprises telecom towers, fibre networks (land and marine), data centres and satellites. We will look at a number of areas, from M&A considerations, financing considerations, regulation and others.

Today we are focusing on due diligence in the telecom towers sector. This is primarily useful for investors in the space, whether you are a towers company looking to acquire a telecoms tower portfolio, an equity investor into a towerco, or a financial institution providing acquisition or project finance. It is also relevant in a commercial context if considering joint ventures or other commercial arrangements in the space (such as collocation or barter tenancy arrangements). The below is not jurisdiction specific and covers a variety of considerations that may crop up depending on the relevant jurisdiction. Local counsel should always be instructed to ensure that local law considerations are understood and accounted for in the transaction documents and structure.

There are, of course, numerous other areas of due diligence common to M&A and financing transactions (such as tax, commercial, technical, financial, debt and security, employment, insurance, etc.). However we will focus on some key areas for transactions in this space, namely regulation, real estate issues and commercial contracts.

My colleague Mark, a senior associate in our corporate team will kick off by discussing regulatory considerations.

Regulation
Mark

A key consideration when investing into telecoms towers is to ensure that you have a complete understanding of the regulatory position of the company, assets and transaction into which you are investing. Regulatory breaches could incur fines for the company or its investors and could, in the worst case, lead to an unwinding of the underlying transaction.

In addition to usual considerations regarding any antitrust filings that might need to be made in respect of a corporate transaction or joint venture arrangements, there are likely to be regulatory considerations specific to the tower space.

Whilst tower operators tend to run only the passive infrastructure (and are not providing any active signal transmission services themselves), they may well still be regulated by the telecoms regulator in the relevant jurisdiction. If so, this would require registration with the regulator and compliance with certain requirements which, depending on the jurisdiction, could include local ownership requirements, foreign direct investment restrictions and local listing requirements. For example, in some jurisdictions tower operators in are required to be registered to the local communications regulatory authority and there may even be requirements for listing a minimum number of shares on the local stock exchange. Such regulation may also impose codes of conduct upon such tower operator which could restrict its business, or it might require certain information (including tariffs) to be registered or made public, which should be borne in mind.

Regulation may also apply to the towers themselves. Most jurisdictions are likely to regulate the location or height of towers (for example restricting towers near airports, country borders or high security areas), and there will almost certainly be planning restrictions that will need to be complied with. It is important to ensure that all of the towers that are the subject of the transaction comply with such regulation.

Towers may also be deemed critical infrastructure in the local jurisdiction, in which case additional restrictions may apply and foreign investment restrictions may be tougher.

Permits
Mark

It is also important to understand what other permits a tower operator may require in order to own and manage a tower portfolio. This could include environmental permits, permits from the aviation authority, fire permits (particularly where diesel generators are used) or build permits. Such permits may apply in respect of the tower operator, in which case on permit can be obtained and that would apply for all towers in the portfolio, or permits might need to be obtained for each individual tower which has its own logistical challenges associated.

Real estate
Oliver

Another key area of due diligence when investing in the tower sector is the real estate considerations. All towers are built on land which is usually not owned by the owner of the tower, but rather by a third party landlord. In respect of a tower portfolio of hundreds or thousands of towers, this means a huge number of individual leases with individual landlords that need to be diligenced. If the transaction involves an acquisition of the tower portfolio, all of the leases will need to be novated to the purchaser, and the terms of such leases and the ability to novate them need to be checked. Such leases can be in respect of greenfield sites (new sites), brownfield sites (old sites) or rooftop sites. They can also be in respect of interesting locations, such as church spires and other interesting locations such as on top of hospitals.

Key considerations when diligencing real estate issues on tower transactions are:

Are there any restrictions that would make the ground lease, or the ability to novate the ground lease, unenforceable? This could range from local ownership restrictions (for example prohibiting foreign companies from taking any interest in land) to restrictions on the term or conditions of the lease.
Do the leases need to be registered? Depending on the term and type of the lease, they may well need to be registered at local or central land registries. Lack of registration may result in the leases being unenforceable. On an asset sale it is also important to know whether the novation of leases will also need to be registered.
The terms of the lease should be scrutinised. Do the leases have a long enough term to ensure certainty of being able to keep the towers on such sites? Do the leases have any onerous renewal obligations or penalties? Do the leases restrict assignment or sub-letting? Do the leases restrict use of the site or do charges increase where additional operators collocate on the site. Do the leases restrict change of control? Usually this will be diligenced on a sample basis, particularly if the leases are all on standard terms based on a template, but it should be ensured that the sample is representative, proportionate to the number of leases and that it is understood where terms of leases could differ substantially from those in the sample.
Does the landlord hold good title to the land being leased? Is the landlord in turn leasing such land from another landlord (i.e. a public body). Particularly in emerging markets there can be challenges in finding out whether good title is held by the landlord. Often there are no centralised / electronic registries and searches must be undertaken in local land registries throughout the country in question.

Commercial Contracts
Mark

The third key area for consideration in respect of towers transactions are the underlying commercial contracts.

One of the key commercial contracts in the tower space is The Master Services Agreement. This may also be known as the Master Lease Agreement, the Towers Lease Agreement or the Towers Services Agreement. It is a framework agreement between the tower operator and a mobile operator, pursuant to which the mobile operator will license space on the towers to install its active equipment and the tower operator will lease space on the towers to the mobile operator provide certain operation and maintenance services in respect of the towers (including access, security, tower maintenance and power).

In the acquisition and leaseback of a tower portfolio, whereby the tower operator acquires a tower portfolio from a mobile operator and leases tower space back to that mobile operator, this agreement would be one of the fundamental transaction documents and would be negotiated as a transaction document in the course of that transaction. It is therefore more of a diligence consideration when making debt or equity investments into existing tower operators, as it will be the primary source of revenue for such tower operators. Tower operators may rely on a key anchor tenant mobile operator for their main source of revenue, so any contracts with such operator should be carefully reviewed and the anchor tenant mobile operator should also be diligenced.

Master Services Agreements tend to be long term agreements which can last for 10-20 years, often with automatic renewal periods. It is therefore important from the tower operator's perspective that the terms are sufficient to allow for certainty of revenue over the full time frame.

As such, key commercial areas to review in the master services agreement are the term and termination rights, the ability for the tower operator to pass through increased costs (such as increases in power costs over time and increases in groundlease rent), the ability to be able to increase fees due to regulatory or other changes and the ability to react to technological changes over time.

A tower operator will also be concerned to ensure that it is unrestricted in being able to lease space to multiple operators on one tower and that operators cannot bypass payment requirements by entering into active sharing agreements whereby they share their active equipment, rather than having to pay to install multiple equipment on one tower. The other key area of diligence is in respect of the service level commitments and penalties that tower operators may have to pay if the services are not provided to an adequate standard. Often this will be in the form of service credits that are netted off against future charges.

From a more legal perspective, the governing law of the contract (and the ability to enforce the contract in the local jurisdiction) should be considered, as should restrictions such as change of control restrictions and restrictions on assignment or novation.
Other contracts to scrutinise are The Passive Operation and Maintenance contracts, otherwise known as O&M contracts, whereby the tower operator may subcontract its obligations under the Master Services Agreement or on which it otherwise relies for the provision of its services under the Master Services Agreement. This will include contracts with third parties for the provision of construction, maintenance, security and power. It is important to understand whether these contracts are sufficient for the tower operator to provide its key services over the term of the Master Services Agreement, or, if not, whether they can easily be replaced with alternative suppliers or contractors. As such the term and termination rights should be carefully reviewed, as should the payment provisions and also any change of control restrictions that may be triggered by the transaction.
The other key commercial contracts that should be diligenced are Build-to-Suit Agreements, pursuant to which a tower operator may agree to support the role out of a mobile operator by building new towers in new locations, and any barter or collocation agreements where mobile operators may agree to allow other operators to licence space on their own towers. Such barter and which may need to be terminated or formalised and transferred to the tower operator.

Conclusion
Oliver

The topics of regulation, real estate and commercial agreements will form a large part of the legal due diligence but, as mentioned, these are by no means the only areas of diligence required.

It is important that the key laws and contracts supporting the business model are properly diligenced and understood, and that local counsel in the relevant jurisdiction are used in order to ensure that nothing is missed.
In this video, Oliver Stacey, partner and Mark Maurice, senior associate, are focusing on due diligence in the telecom towers sector. This is primarily useful for investors in the space, whether you are a towers company looking to acquire a telecoms tower portfolio, an equity investor into a towerco, or a financial institution providing acquisition or project finance. It is also relevant in a commercial context if considering joint ventures or other commercial arrangements in the space (such as collocation or barter tenancy arrangements).
Contacts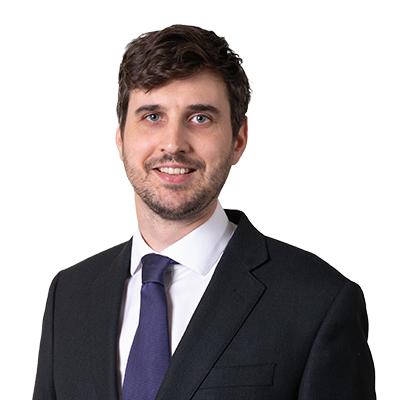 © Norton Rose Fulbright LLP 2020