---
Essential Corporate News – Week ending July 28, 2017
Global | Publication | July 28, 2017
Introduction
Welcome to Essential Corporate News, our weekly news service covering the latest developments in the UK corporate world.
Pre-Emption Group: No change to pre-emption thresholds for Prospectus Regulation
On July 27, 2017 the Pre-Emption Group announced that the Investment Association and the Pensions and Lifetime Savings Association will continue to support the current overall limit of a ten per cent disapplication authority, as specified in the 2015 Statement of Principles – Disapplying Pre-Emption Rights (and the two template resolutions for the two separate five per cent authorities), despite the newly introduced exemption from the obligation to publish a prospectus for up to a 20 per cent increase in securities admitted to trading.
The provisions in the Prospectus Regulation that introduce the new threshold came into force on July 20, 2017 (although the majority of its provisions will apply 24 months thereafter and will take effect from July 2019). However, the Financial Reporting Council (FRC) notes that no change to the flexibility permitted by the Statement of Principles is expected as a consequence of the Prospectus Regulation.
(Pre-Emption Group, Press Release, 27.07.17)
FRC: Non-Financial Reporting Directive Factsheet
On July 26, 2017 the Financial Reporting Council (FRC) published a factsheet with an overview of the new regulations implementing the EU Directive on the disclosure of non-financial and diversity information (the Non-Financial Reporting Directive).
The 2017 regulations have amended the Companies Act 2006 requirements for strategic reports and the Financial Conduct Authority has revised DTR 7.2 in the Disclosure Guidance and Transparency Rules to require certain information about a listed company's diversity policy to be disclosed in its corporate governance statement as a result of the Directive.
The factsheet sets out what companies caught by the 2017 regulations need to disclose in their strategic reports and corporate governance statements and how the new requirements fit within the narrative reporting framework.
(FRC, Non-Financial Reporting Directive Factsheet, 26.07.17)

Contacts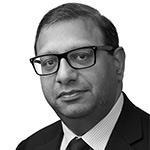 Head of Corporate, M&A and Securities, Europe, Middle East and Asia