---
Modern Slavery Act Statement
This statement is made on behalf of Norton Rose Fulbright LLP and Norton Rose Fulbright Services (together, the Firm) pursuant to Section 54 of the Modern Slavery Act 2015 and constitutes our slavery and human trafficking statement for the financial year ending 30 April 2021.
Wherever we are, we operate in accordance with our Business Principles of quality, unity and integrity. These Business Principles guide our activities and staff across our offices. They describe our culture, the way we work and what we stand for. We value our people and promote a culture of respect for the individual.
This statement illustrates how we apply our Business Principles in practice and reflects our continued public commitment to challenge and confront the use of forced, compulsory, trafficked or child labour within our own organisation, our supply chains and our value chain.
Our Structure, Business and Supply Chains
The Firm has offices in Amsterdam, Athens, Bangkok, Beijing, Brussels, Casablanca, Dubai, Frankfurt, Hamburg, Hong Kong, London, Luxembourg, Milan, Monaco, Moscow, Munich, Paris, Piraeus, Shanghai, Singapore, Tokyo and Warsaw as well as an innovation and legal processing hub in Newcastle.
The Firm provides legal services to business enterprises, governments and other public sector organisations. We are focused on six key industry sectors: consumer markets; financial institutions; energy, infrastructure and resources; transport; technology; and life sciences and healthcare.
The Firm's suppliers include suppliers of IT and communications equipment and services; property; office cleaning and other facilities management services; transport, such as airlines and couriers; marketing, such as merchandise suppliers and conference providers; office equipment and supplies; and professional services, such as auditors, legal counsel, banks, insurers and recruitment agencies. The Firm also has some suppliers that provide legal, legal technology or other services which are utilised in the provision of services to our clients.
Policies
Human Rights
The Firm first implemented a comprehensive Human Rights Policy in 2016. The Human Rights Policy is reviewed regularly and was most recently updated in 2020. The policy is supported by the provision of business and human rights (BHR) training to the Firm's staff. The training comprises an eLearning module which provides an introduction to our BHR agenda and an explanation of the main principles of the policy and their relevance to our staff, according to their specific functions. This training is mandatory for all staff of the Firm and is included as part of the induction programme for all new joiners.
Modern Slavery
Our Employee Handbook, which comprises all of our employee related policies was reviewed and updated in 2021 to take account of modern slavery issues.
Our Ethical Reporting Policy is published on the Firm's intranet. The policy encourages any member of staff to report any known or suspected breach of our ethical standards including slavery, human trafficking, forced or child labour, as well as wider human rights related issues in accordance with the procedure set out in the policy. It guarantees that any issue can be raised in confidence and refers to examples of forced, compulsory or trafficked labour as instances which we expect to be reported.
Due Diligence Process and Steps Taken to Assess and Manage Slavery and Human Trafficking Risk
Employment
We have approximately 2,500 people (employees, partners and contractors) engaged in Norton Rose Fulbright LLP and we apply the highest possible standards in the recruitment and employment of our people.
As well as ensuring that the policies set out in the Employee Handbook are complied with, we:
ensure that all legal obligations are complied with in the recruitment and on-boarding process with a particular focus on an individual's right to work in the relevant country in which they will be engaged;
conduct an appropriate level of due diligence on our prospective employees prior to them joining the firm, including a robust selection process, and we undertake a number of other background checks including taking up employment references;
recruit, promote and develop our people on the grounds of merit and capability alone and have a well-developed Diversity and Inclusion policy and plan to ensure we have a diverse workforce and an inclusive culture including some affirmative action around the development of individuals from BAME backgrounds who otherwise meet our criteria on merit and capability; and
continue to support the Firm's Respect in the Workplace policy which was introduced in 2019.
All staff are expected to comply with our Business Principles as well as any relevant laws and professional codes of conduct applicable to us. These ethical principles are enshrined in our employment contracts and supported by our existing policies, as set out in our Employee Handbook.
The Firm conforms to the London Living Wage for its London employees and complies with all regulatory requirements in the offices in which we operate.

Supply Chains
Our Supplier Charter was introduced in 2015 and updated in 2019. It sets out our expectations of suppliers in the wider business ethics sense. Good human rights practices form one set of principles to which the Firm expects our suppliers to adhere. Most of our new or renewed contracts incorporate the Supplier Charter. In June 2019, the Firm also introduced Additional Terms of Purchase for Goods and Services, to be incorporated into the Firm's contracts with suppliers. One of those additional terms requires suppliers to comply with the Supplier Charter. The Supplier Charter and Additional Terms of Purchase for Goods and Services are published on the Firm's website.
Members of staff and management involved in the procurement of goods and services have been trained to identify and monitor potential human rights issues and to use appropriate governance channels and protections in high-risk situations.
The methodology and governance processes set out above are being followed and their adoption is being monitored. All of our London suppliers are required to pay at least the London Living Wage to their employees.
Our Clients
As a provider of legal services, we are required to conduct due diligence on our clients and identify our scope of engagement in accordance with applicable legislation and professional codes of conduct. The overriding principle is that we will not act for clients in circumstances where it is illegal or inappropriate to do so and the Firm has robust internal and external reporting procedures to deal with instances where illegality is suspected during the course of a matter. The Firm's Human Rights Policy states that when opening new client matters, the Firm will "implement processes to assess potential human rights impacts and take these into consideration".
The Firm's client and matter induction process is sophisticated and comprehensive. Our dedicated risk and compliance team members have been trained to include the human rights record of, amongst other things, the client, counterparties and any relevant jurisdiction(s) during the client due diligence and matter opening processes. Clients are also monitored for such risks throughout the course of the client relationship.
Our Partner Quarterly Return Questionnaire collates information on partners' reflections on human rights issues in relation to all of their matters. Our overriding philosophy is to alert our clients to any human rights issues their transactions or commercial practices are raising and work with them through these issues.
Through our advisory work and the sharing of best practices we are committed to supporting our clients' respect for, and understanding of, human rights issues and impacts, including modern slavery.

Awareness & Community
During 2020/2021, the Firm provided training to its staff on Human Rights, Active Inclusion (which covers unconscious bias) and Fostering a Respectful Workplace, amongst other topics. These are e-learning courses and are mandatory for all staff.
The Firm values the welfare of its staff highly and invests heavily in their wellbeing. One of the ways it does so is through employee networks. Our employee networks foster personal and professional development, support mental wellness, create opportunities for networking and increase our interaction with the community. These include:
Breathe: education, support and frank discussions about mental health;

Compass:

focused on faith;
Family Matters: for family, parents and carers;
WiN (Women in Norton Rose Fulbright): advancing gender parity;

Pride UK:

for LGBTI and allies;

Origins:

valuing race and ethnicity; and

Advance:

increasing social mobility in the workplace.
Capacity Building
The Firm is committed to the sharing and dissemination of its knowledge and expertise in the area of BHR in order to promote capacity building amongst our clients, as well as more widely in the market.
We have been active in educational initiatives for staff, clients and the wider public on human rights issues as follows:
We spoke at multiple virtual events in collaboration with the British Institute of International and Comparative Law on Business and Human Rights.
We participated in the Law Firm Business and Human Rights Peer Learning Process with other leading international law firms to enable us to advise our clients on the UN Guiding Principles on Business and Human Rights.
We published a variety of material on human rights and related topics, including articles on the following:
In 2020/2021 we continued our focus on the ESG/sustainability landscape of which BHR is an integral part. One of our most significant steps in achieving our ESG/sustainability goals was the appointment of a software company that enables organisations to track their carbon footprint, to set a baseline against which we can measure and improve our performance. The implementation of the software began in July 2020 and we have since gathered carbon data from 22 of our offices in EMEA.
The Firm was named as ESG Legal Advisor of the Year at IJGlobal's inaugural ESG Awards on 21 October 2021 (in recognition of commitment to ESG in the energy and infrastructure sector between 1 April 2020 and 31 March 2021).
One of the Firm's London partners chairs the Law Society Working Group on climate change. In September 2021, she was appointed as our Head of Sustainability. Her role is to ensure that the Firm integrates sustainability best practice into all of its operational activities, decision-making and professional services. Key initiatives will include establishing Net Zero targets as the firm continues to transition to a low carbon model and an Environmental Business Charter to embed the firm's commitments and principles as a sustainable business.

Effectiveness Tracking
The KPIs we sought to achieve during 2020/2021 were as follows:
updating our human rights policy and procedures to reflect our completed risks assessments;
progress on implementation of our human rights policy and third party vendor policy into our supplier management systems and processes; and
take measures to improve our expertise in the area of modern slavery and human rights and how we are using that expertise to inform our business human rights program.
We are pleased to report that we achieved the above KPIs and continue to build on these achievements with ongoing monitoring, assessments and improvements to ensure relevant and genuine commitment to BHR.
We shall report on our performance against the following KPIs in our 2022 Modern Slavery Act statement:
perform a review and update of our Supplier Charter;
perform a comprehensive BHR due diligence review and risk assessment in another of the Firm's non-UK offices; and
deliver targeted training to our procurement team and other staff members involved in supply chain management.

Focused Approach
Our dedicated international BHR Group continues to focus on issues of business and human rights including modern slavery and human trafficking.
The full spectrum of environmental, social and governance aspects of any relevant transactions continues to be covered by our dedicated Environmental, Social and Governance team.
The Firm's Management Committee approved this statement on behalf of the members of Norton Rose Fulbright LLP on 27 October 2021.
The Directors of Norton Rose Fulbright Services approved this statement on 27 October 2021.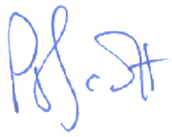 Peter Scott
For and on behalf Norton Rose Fulbright LLP

Louise Higginbottom
For Norton Rose Fulbright Services
View our 2020 Modern Slavery Act Statement
View our 2019 Modern Slavery Act Statement
View our 2018 Modern Slavery Act Statement
View our 2017 Modern Slavery Act Statement
View our 2016 Modern Slavery Act Statement