---
Renewable generators: REMIT is coming, are you ready?
Global | Publication | March 2016
Summary
If you own generation assets of 10MW or more in the UK, you should read this updater. Registration and reporting deadlines under REMIT relevant to existing or new power purchase agreements will take effect soon.
What is REMIT?
Regulation (EU) 1227/2011 of the European Parliament and of the Council of October 25, 2011 on wholesale energy market integrity and transparency (REMIT) was enacted to increase the integrity and transparency of wholesale electricity and gas markets across Europe for the benefit of end consumers. It is part of a package of measures introduced at the EU
1
level designed to tackle market abuse in sectors of the economy that previously had been subject to minimal (if any) market abuse regulation.
REMIT introduces a sector specific prohibition on insider trading and market manipulation in relation to wholesale energy products. Wholesale energy products include, irrespective of where and how they are traded: (1) contracts for the supply of electricity or natural gas where delivery is in the EU; (2) derivatives relating to electricity or natural gas produced, traded or delivered in the EU; and (3) contracts or derivatives relating to the transportation of electricity or natural gas in the EU.
Many would think that, for example, the sale of intermittent renewable energy to a licensed electricity supplier under a bespoke, bilateral power purchase agreement (PPA) would not be directly relevant to wholesale market trading. However, the scope of REMIT has been cast widely.
Most PPAs that generators have entered into (or may in the future) will fall within the concept of a 'non-standard supply contract' under REMIT. The scope of REMIT's secondary legislation as set out in Commission Implementing Regulation (EU) No 1227/2014 (the REMIT Implementing Act) is such that a PPA entered into by a generator for more than 10MW of capacity (or where the aggregate capacity of generation covered by a single PPA is greater than 10MW, such as a portfolio PPA for a number of small generation assets which together constitute a production unit within the meaning of REMIT) will be a non-standard contract involving the physical supply of electricity within the EU. Although there are some exemptions, these will not apply in most cases (although private wire arrangements will likely be able to avail themselves of one).
When do reporting obligations apply?
The classification of a PPA as a non-standard supply contract is relevant for when the registration and reporting regime under REMIT applies. To date, the focus of REMIT has been on standard contracts used at trading venues (or organised market places (OMPs) in REMIT terminology). However, from April 7, 2016, the reporting obligations under REMIT will also apply in respect of entering into a non-standard contract. Furthermore, REMIT reporting obligations also apply to wholesale energy contracts which were concluded before the date on which the reporting obligation becomes applicable (i.e. April 7, 2016) and remain outstanding on that date. These are required to be reported within 90 days after the reporting obligation becomes applicable. So, for continuing PPAs put in place prior to April 7, 2016, details will need to be reported by July 6, 2016.
As most renewable generators will not otherwise participate in wholesale energy markets (such as OMPs), the practical impact is that the generator will need to register with the national regulatory authority for the UK prior to the relevant reporting obligation commencing. In the UK, Ofgem is the relevant authority.
2
Information about how to register as a market participant in the UK can be obtained from
Ofgem's website.
Registration should not be challenging for most generators. However, care needs to be taken in relation to compliance with the obligation to disclose details of the ultimate controller of the project company that is party to the relevant PPA.
How can a generator comply with the reporting obligation?
Market participants are required to report to the EU Agency for the Cooperation of Energy Regulators (ACER) through a registered reporting mechanism (RRM). For true market participants (i.e. those that actively trade at an OMP) this has been assisted by the REMIT Implementing Act requiring such trading venues where orders were placed and trades executed in wholesale energy products to offer a data reporting agreement to market participants in respect of those orders and trades. Although the obligation to report remains with market participants, in practice the trading venues will report the details of orders and contracts to an RRM on behalf of market participants.
As most UK renewable generators do no participate more widely in trading venues, they may not have an existing relationship with an OMP for the purposes of reporting. A question to be considered will therefore be the simplest means to access a RRM. Market participants can contract directly with a RRM that offers reporting of non-standard contracts, such as Trayport and EFETnet, or delegate reporting to a third party.
In the first instance however, generators should consider contacting their offtaker (if they have not done so already). As the reporting obligation will apply independently to the buyer under a PPA, they may have already determined their approach to reporting (include by which RRM and in what form). It may be possible to request the offtaker to report on their behalf via its selected RRM. Any delegation of responsibility for reporting will need to be documented in a legal agreement to ensure the responsibilities of both parties are clearly set out. Where a market participant delegates reporting to a third party the market participant will not be held responsible for failures in the completeness, accuracy or timely submission of the data which are the fault of the third party.
Even where an offtaker is not in a position to offer this service, we suggest talking to them in any event.
3
As a PPA does not fit easily in the reporting formats developed for standard short term trading products, there is value in discussing common approaches to completing the relevant forms. That said, the core of the information flows regarding PPAs will be volume and price on an on-going basis. We expect most intermittent PPAs with pricing based on a discount to a market index will need to be reported initially as if it is a framework agreement for trades where the volume and price is not known. There will then need to be monthly reporting of each 'execution', being the point where the price and volume is known (which is expected to be drawn from monthly invoice data)
4
How we can help
We have extensive experience assisting firms in the energy and financial sectors on REMIT compliance issues, including: advising on whether certain orders and trades are in scope for the purposes of the October 7, 2015 or April 7, 2016 reporting start dates; tailored REMIT training for staff and management; and negotiating data reporting agreements on behalf of market participants. Our energy team is regularly in contact with electricity suppliers and other PPA counterparties. We can often express a view as to developing market practice.
---
Footnotes
1
Please note that REMIT is expressed as being a 'Text with EEA relevance', meaning that it is intended to also apply to the three member states of the EEA that are not members of the EU (i.e. Norway, Liechtenstein and Iceland).
2
See the
Ofgem REMIT Registration FAQ,
which states that registration information should be submitted before transaction reporting begins (at page 5)
3
Licensed electricity suppliers have been actively working on this for some time and should be open to assisting their counterparties. For a good example of this, see
EDF's helpful flow chart
for generators
4
For more information see ACER's Questions and Answers on REMIT 14th Edition. See also Version 2.1 (15 February 2016) to the Transaction
Reporting User Manual published by ACER.

Contacts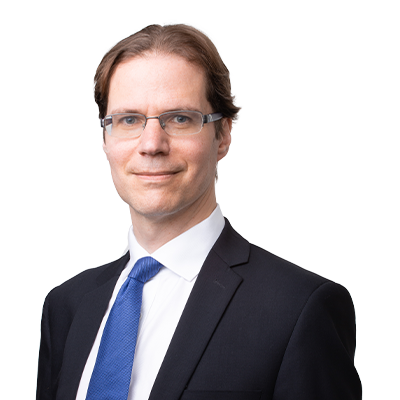 Global Head of Financial Services