---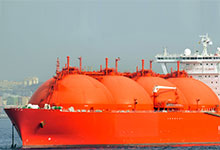 LNG shipping: New realities and opportunities
Global | Publication | April 2017
This article was originally published in Gastech in February 2017
The Cool Pool, an independent company established by Dynagas Ltd, GasLog Ltd and Golar LNG Ltd to create the first-ever LNG carrier pool, commenced operations in September 2015. It was established at a time when the traditional LNG market was depressed and showing little sign of picking up; there were fewer long-term charters up for grabs and shipyards' order books were overflowing. By contrast, the spot market was gradually expanding and continues to grow as new supplies come to market from Australia and US shale, and new importers seek supplies. The Cool Pool presented the LNG world with a new concept: a focus on charters of 12 months or less with the aim of securing owners cost savings and increased scheduling abilities and offering customers quicker and more flexible solutions to meet their shipping requirements.
New realities and the oversupply of LNG: At the start of 2017 we are faced with a different, yet equally complex LNG market, one set to see LNG liquidity rocket with projects including Yamal LNG and Prelude LNG due to start production towards the end of 2017, and others following in the years ahead. LNG suppliers need to seek out new markets and opportunities in order to absorb this surplus product. This oversupply, coupled with the depressed price of oil – a key factor in the price of LNG, has seen the price of LNG fall; the LNG market faces a period of uncertainty but with competitive prices, ease of availability and LNG's greener credentials when compared to traditional fossil fuels, it does appear that LNG will continue to attract interest in the years to come, with LNG demand predicted to grow more quickly than that for oil or coal.
New opportunities and the growing demand for FSRUs: The development and utilisation of floating storage and regasification units (FSRUs), which provide relatively quick and cost effective solutions where there is an urgent need for power supply, are proving to be particularly attractive – Argentina recently announced that it is looking to add up to three more FSRUs (in addition to its two existing FSRUs) over the next ten years, in order to supply gas to its power plant projects. India, Pakistan, Egypt and Turkey have also turned to FSRUs in order to supplement their power supply. Market conditions are seeing players move into each other's traditional markets with majors and producers looking to move into the floating regasification space – either independently or by way of joint ventures with established mid-stream companies.
For the Cool Pool conditions have been favourable, with a surge in short and spot trades as buyers trade cargoes in order to benefit from price volatility. Speculative new buildings and shorter LNG contracts with more lenient destination clauses have been more prevalent. However, with increased LNG liquidity, it is expected that within the next four years, LNG production capacity will outstrip the LNG fleet supply, which may see the members of the Cool Pool realigning their vessels and chartering some on longer term projects.
Looking ahead to a realignment of the LNG market: The threat of a lack of future investment, slowing project approvals, and delayed projects may see the LNG market realign from oversupply to a shortage in less than ten years. Whilst a significant number of industrial shipping markets are in turmoil, the strength and pioneering spirit of LNG ship owners continues to leave LNG shipping finance as one of the few areas where debt financiers have continued to make available significant capital. Will our market continue to "buck the trend"?

Contacts