---
Essential Corporate News – Week ending October 5, 2018
Global | Publication | October 5, 2018
Introduction
Welcome to Essential Corporate News, our weekly news service covering the latest developments in the UK corporate world.
ESMA: Market Abuse Regulation – Updated questions & answers
On October 1, 2018 the European Securities and Markets Authority (ESMA) published an updated version of its Q&A on the Market Abuse Regulation (MAR). ESMA has included three additional questions relating to delays in disclosing inside information by a credit or financial institution in order to preserve financial stability under Article 17(5) of MAR.
The updated Q&As clarify that:
Where a creditor or financial institution, as issuer, intends to rely upon the financial stability delay, it should provide evidence of the conditions in Article 17(5) of MAR being met to the National Competent Authority (NCA). Assessment of the conditions should be as complete as possible to the best of its knowledge. Where the NCA approves the delay, pending its own assessment, the issuer must disclose any further relevant information. Disclosure must carry a risk of damaging the financial stability of both the issuer and financial system and for this to be the case it will likely relate to and be performed by an institution of relevance, in terms of impact and interconnection. When assessing whether the delay is in the public interest, the issuer should identify potentially affected entities and groups whose interests may be understood as public interest. It should consider both direct economic and non-financial interests and consider conflicting public interests against each other on a case-by-case basis. The issuer should also provide information on how confidentiality can be ensured. Insider lists should be drawn up pending the NCA's decision as the information is already delayed.

The credit/financial institution should disclose information on the expected length of the delay and expected trigger events. Likewise, if the NCA consents to the delay further to its own assessment, the issuer should update the NCA when it becomes aware of factors that may affect the duration of the delay.

Where the conditions under Article 17(5) are not met and the NCA does not consent to the delay, the credit/financial cannot resort to the delay of disclosure under Article 17(4) and must disclose the inside information immediately as provided in Article 17(6).
LSE: Feedback on consultation on changes to the AIM Disciplinary Procedures and Appeals Handbook

Contacts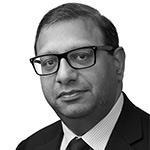 Head of Corporate, M&A and Securities, Europe, Middle East and Asia