---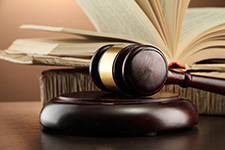 An overview of the new corporate manslaughter sentencing guidelines
New sentencing guidelines for corporate manslaughter and health and safety offences published by the Sentencing Council on 3 November 2015
Global | Publication | November 2015
On November 3, 2015, the Sentencing Council published new sentencing guidelines for sentencing organisations and individuals convicted of corporate manslaughter, health and safety and food safety and hygiene offences. The new guidelines reflect the draft sentencing guidelines which were published in the Council's Consultation Paper on November 13, 2014.
The aim of the new guidelines is to make sentencing more consistent, fair and proportionate to the offence committed. Until now, the courts have had only limited guidance in dealing with these offences and there have been concerns that some sentences have not properly reflected the seriousness of the crimes committed.
The guidelines also aim to make sentencing proportionate to the financial means of the offender. The Council expects this to result in some offenders receiving higher penalties, particularly large organisations (with a turnover of more than £50 million) which have committed serious offences. However, the Council does not anticipate an increase in fines more generally.
To determine the applicable fine, the guidelines set out sentencing ranges which reflect the different levels of harm that can result from each offence and which also take into account the culpability of the offender. For the first time, the turnover of the offender will be used to identify the starting point of the fine. Large organisations with a turnover of more than £50 million face fines of up to £20 million for corporate manslaughter offences and up to £10 million for fatal health and safety offences. Very large organisations whose turnover significantly exceeds the threshold for large organisations may face higher fines to achieve a proportionate sentence.
The court is required to consider further adjustment within the category range for aggravating and mitigating factors. The guidelines also require the court to "step back", review and, if necessary, adjust the final fine to ensure it is proportionate. This may require the court to consider other financial factors such as the profit margin of the organisation, the potential impact of the fine on the offender's ability to improve conditions in the organisation and the potential impact of the fine on employees, service users, customers and the local economy.
The fine must be sufficiently substantial to have a real economic impact which will bring home to both management and shareholders the need to achieve a safe environment for workers and members of the public affected by their activities.
The new guidelines come into force on February 1, 2016.