---
Essential Corporate News – Week ending November 20, 2015
Global | Publication | November 20, 2015
Introduction
Welcome to Essential Corporate News, our weekly news service covering the latest developments in the UK corporate world.
BIS: Amended draft Statutory Auditors and Third Country Auditors Regulations 2016
On November 17, 2015 the Department for Business, Innovation and Skills (BIS) published an update to the draft Statutory Auditors and Third Country Auditors Regulations 2016 (the draft 2016 Regulations), which will implement the Statutory Audit Amending Directive and EU Audit Regulation in the UK and which were initially published with BIS' consultation on the technical legislative implementation of the Directive and Regulation in October 2015.
The updates relate to the removal and resignation of an auditor of a public interest entity (PIE) in Chapter 4 of Part 16 of the Companies Act 2006 (CA 2006) as amended by the draft 2016 Regulations. Draft section 510A CA 2006 allows for certain parties to apply to court for an order to remove the auditor of a PIE on the ground that there are proper grounds for removing such auditor. The draft 2016 Regulations, which set out section 510A, now stipulate that an application can be made by:
shareholders representing five per cent or more of the voting rights or of the nominal value of the share capital of the company; or
the competent authority itself.
They also stipulate that, for the purposes of section 510A, divergences of opinions on accounting treatments or audit procedures shall not be proper grounds for removing an auditor from office.
The draft amendments include an updated definition of a PIE in section 519A CA 2006. This is broadly a company whose shares are traded on a regulated market, certain credit institutions and certain insurance undertakings.
(BIS, The Statutory Auditors and Third Country Auditors Regulations 2016, 17.11.15)

Contacts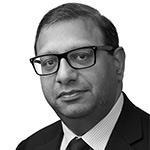 Head of Corporate, M&A and Securities, Europe, Middle East and Asia