---
2023 Annual Litigation Trends Survey
United States | Publication | January 18, 2023
Corporate counsel faced an increased number of regulatory disputes in 2022 compared to the previous year, as agencies stepped up enforcement on issues ranging from cybersecurity and white-collar crime to worker classification and compliance with evolving healthcare rules.
Employment and labor disputes took center stage, with nearly half of respondents reporting increased exposure in 2022. Respondents expect that trend to continue in 2023, with the majority predicting that disputes of all types—litigation, arbitrations and regulatory proceedings—will stay the same or increase.
These are among the central findings from Norton Rose Fulbright's Annual Litigation Trends Survey. Now in its 18th year, our research tracks changes across the litigation landscape by surveying legal professionals in key commercial sectors, from general counsel at global corporations to in-house lawyers at small and midsize businesses.
In October and November 2022, we surveyed more than 430 general counsel and in-house litigation leaders, based in the United States and Canada, in industries such as financial services, energy, healthcare and technology.
We supplemented this quantitative research with in-depth interviews, a methodology we first incorporated in 2020, to better explore emerging trends and deepen our understanding of the litigation challenges top organizations face.
Additionally, this year we explored class actions in greater depth, revealing fresh insights into an area that more than one-third of respondents identified as a critical concern for their organization in the year ahead.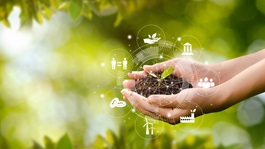 Publication
"Climate cartel" or sustainability?
On December 31, 2022, Republican members of the House Judiciary Committee sent a letter to a member of the steering committee of Climate Action 100+, an investor-led initiative that pursues decarbonization and greenhouse gas reduction at companies in which its members invest.