---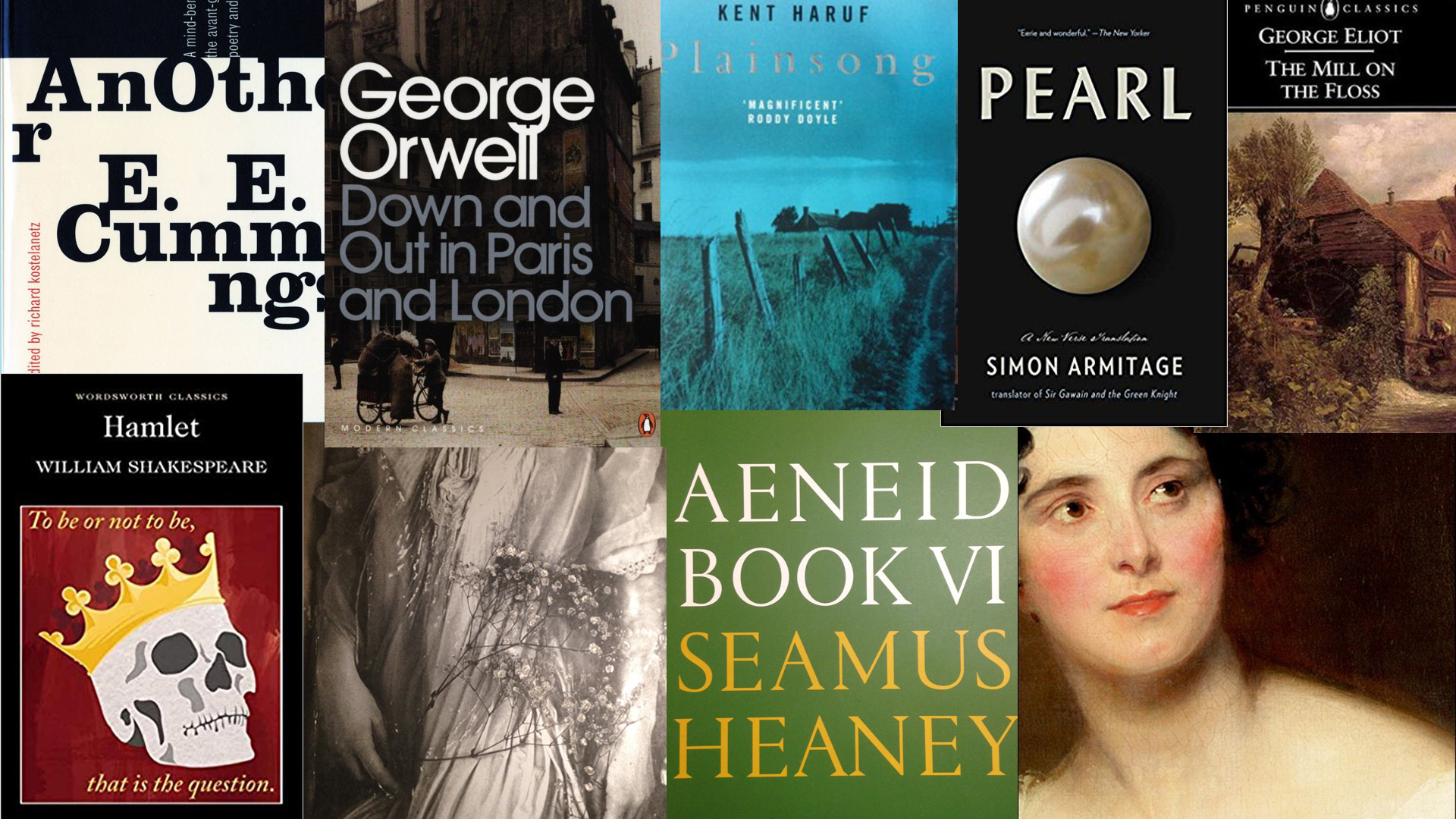 Saskia Mehlhorn
RE | Issue 11 | 2017

Saskia Mehlhorn in Houston on the twelve books that track her life
1
LIGHTS OUT
Ted Koppel
Could there be a cyber attack on our power grid? Koppel does a good job of showing where our weaknesses lie, how the attacks could be carried out, and what governments could be doing to prevent it. I picked this up in the last year after reading a German novel called Blackout which had me checking the light switches before I went to bed at night. Koppel is an investigative journalist and he writes well, with no scaremongering. Still, it makes you think how we would behave if days and then weeks went by without power.
---
2
THE CIRCLE
Dave Eggers
This is a very dark novel. It's set in a not-so-distant future where social media companies rule every part of people's lives. Anyone who does not abide by the motto 'privacy is theft' and who refuses access to their personal data is left to fend for themselves in terms of provision of healthcare, education, and so on. In common with many Germans, I follow the debate on privacy and data protection with a growing sense of alarm which this work of fiction did nothing to alleviate. When it was published (in 2013), it provoked quite a bit of debate.
---
3
CHILDREN, TRIBES AND STATES
Barbara Ann Atwood
An eye-opening account of the circumstances surrounding the treatment of indigenous children in the United States from post-war to the present day. For two years I was the foreign international law librarian at the University of Houston; in 2010, I was asked to review this academic work for a legal journal. Professor Atwood looks at adoption and custody issues, and explores Native American identity and the role that Indian children play in the survival of the tribes. A complex, fascinating and sad subject.
---
4
GLOBAL EXPLORERS
J Stewart Black, et al
I keep this one in the office. It was written following a pre-Millennium survey of Fortune 500 firms which pointed to a shortage of 'global leaders' and is based on solid research. It reminds us that only fifteen years ago business really didn't understand how important it is to know the culture of the country where your firm is based. I was involved with this whole conversation when I spent two years working in Norway with an oilfield company. How to make people 'international ready' was/is never easy.

---
5
THE THREE-BODY PROBLEM
Liu Cixin
I like science fiction and I'm interested in China—and this is the first in a trilogy by an award winning sci-fi author in China. When a secret military project sends signals into space to establish contact, an alien civilization captures the signal and plans to invade Earth. What happens next changes the course of mankind. The timeline moves across China's modern history and into the future.
---
6
VERSE FÜR ZEITGENOSSEN
Mascha Kaléko
My grandmother gave me this book of poems when I was a teenager in Germany and my mom was diagnosed with terminal cancer. I often give books to friends and this is always a special gift. Kaléko was a Polish–German–Jewish poet; her life story is both rich and sad.
---
7
DINA'S BOOK
Harriet Wassmo
When I lived in Norway, a Book Club friend recommended this novel as a glimpse into 'the Norwegian soul'. It took me three attempts but I'm glad I persisted. It is an absorbing, beautifully described story of a woman's life in the nineteenth century. And Norwegian women are quite remarkable! Very strong and very outward looking.
---
8
PAPA IN PANIK
Frauke Nahrgang and Philip Waechter
A father strives to keep his family in perfect order. This delightful book accompanied our little family across continents, as our careers took us from Germany to Texas to Norway to Amsterdam and back to Texas. And Papa in Panik went with us. Our boys insisted on it.
---
9
DIE JUSTIZ VOR GERICHT
Gerhard Mauz
An analysis (before 1990) of Germany's civil law system and the role of an apolitical, independent judiciary. Mauz was a court reporter and a close friend of my aunt; she gave me this book when she thought I might join my uncle's law firm.
---
10
KASSANDRA
Christa Wolf
A literary masterpiece, telling the story of Kassandra, the seer who prophesied the downfall of Troy. It is beautifully written. Wolf starts in the third person and moves to the first person; this fascinates me. I have read it (in German) at least four times.
---
11
GÖDEL, ESCHER, BACH
Douglas Hofstadter
My father gave me this beautiful book at a time when we thought I was going to study mathematics. It explores the mapping of formal systems through the mathematical theories of Gödel, the artwork of Escher and the music of Bach. I pick it up whenever I get sentimental.
---
12
DER UNTERTAN
Heinrich Mann
I read this in school in Braunschweig and again a few years ago and now have given it to my son. Mann describes Germany's path to nationalism, the first World War and the rise of fascism. Written 100 years ago, it is still relevant.