---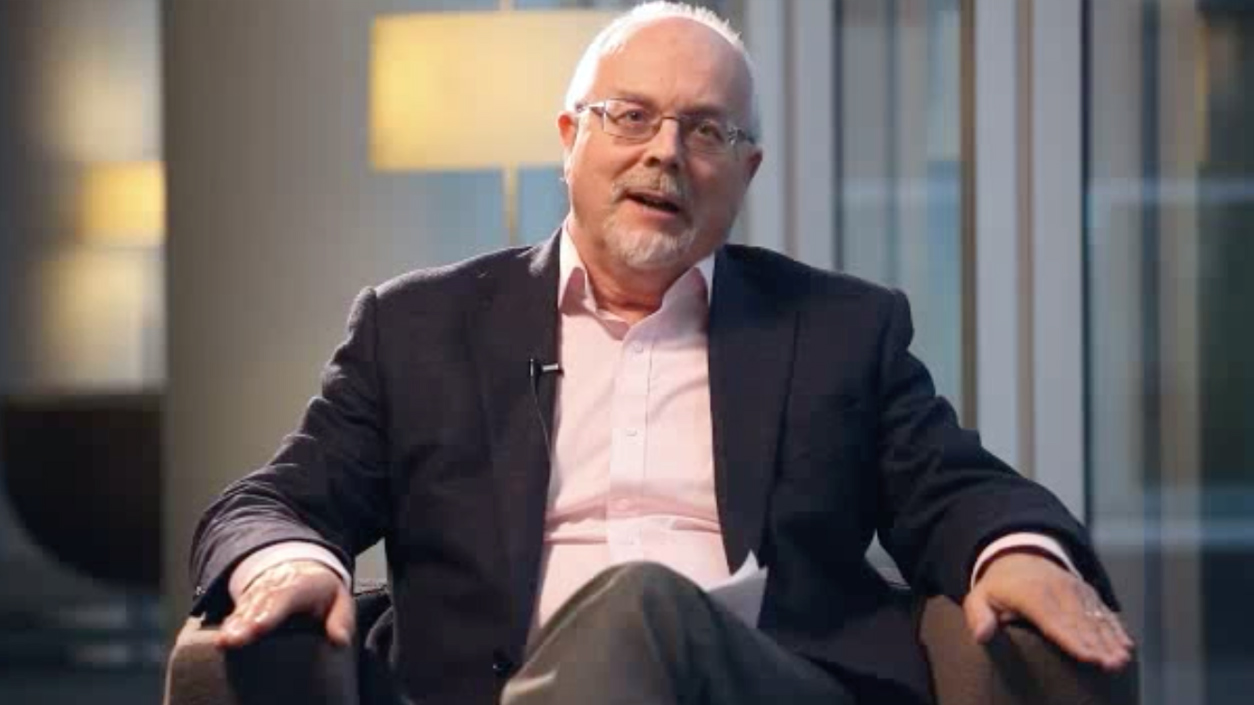 The final lesson
RE | Issue 21 | 2022
The law is at the heart of civilised society. In this final issue of RE, Richard Calnan delivers his final lesson.
Stuff happens, as Donald Rumsfeld said, and most of my energies have been spent in reacting to the stuff which has happened. I have never been very good at planning my life.
I went to UCL because I was offered a place if I got two Es at A level. I became a banking and insolvency lawyer because I sat with James Lingard during my articles and decided that I wanted to do what he did. I taught law in Auckland because Jane wanted to return home for a while and, if I was going to the other side of the world, I felt I should try something different. Because of the 1980s boom, when I became a partner I was doing corporate transactions, but then the crash of 1989 meant that I could return to what I most enjoyed—dealing with companies in financial difficulties. And when the good times returned, I switched back to banking transactions. And so on.
All of which might suggest that I am not the best person to pronounce on the lessons I have learned over the last half century. But here goes.
First, the law. We may spend much of our time facilitating transactions, but we get the jobs because we are lawyers. It doesn't help that we all specialise so much more than we used to, but we still need to understand our little bit of the law and how it fits into the overall jigsaw. Conversely, what the client needs is practical advice, not a legal treatise. Learning needs to be worn lightly.
Secondly, the transactions. As lawyers, we take instructions. But clients can't always have what they want. Our role is to advise, even if that is unpalatable. The client is the institution, not the individual. We spend much of our time dealing with the detail, but we also need to look more widely at the transaction as a whole. We must understand the wood as well as the trees.
Thirdly, words. They are our stock-in-trade. I write, therefore I am. And we therefore have a duty to use words properly. As Tom Stoppard said: "I don't think writers are sacred, but words are. They deserve respect." We should draft as clearly and simply as possible, and as briefly as we can in the context of the transaction. Lawyers sometimes think that they need to draft in a formal style which distinguishes lawyers from the rest of humanity. But legal documents must be understood by those who use them—and they will generally not be lawyers. It is the reader who is important, not the drafter.
Finally, standards. During my lifetime, we have evolved from being a profession to a business. That was probably inevitable, but it is still dangerous. We must always uphold our professional standards. We owe duties to our legal system as well as to our clients. A solicitor's undertaking should mean something. Our word really is our bond.
The best part of working for any organisation is its people. Looking back over almost fifty years, it is the people I have worked with who leave the strongest impression. We stand on the shoulders of giants. In my career, I have worked with many giants. When I was much younger, I worked for Michael Sayers, one of our most distinguished corporate finance partners. What I learned by working with him was the most important lesson of all: what it is to be a solicitor in commercial practice.
The law is at the heart of civilised society. Jurisprudence—the theory of law—is therefore relevant to us all. It is too important to be left to the academics. We need to join the debate. And that is particularly true of law reform. Commercial law has to work in the context of commercial practice. And that is where we come in.