---
US OSHA extends COVID National Emphasis Program
United States | Publication | July 2022
The US Occupational Safety and Health Administration (OSHA) announced on June 30, 2022, that it is extending its Revised National Emphasis Program for COVID-19 (NEP) until further notice. This occurs as OSHA continues to work on a permanent COVID healthcare standard.
Originally launched in March 2021, the NEP focuses enforcement efforts on companies that put the largest number of workers at "serious risk" of COVID infection. It also addresses employers who retaliate against workers who complain about unsafe or unhealthful conditions in the workplace.
OSHA also announced it is increasing its COVID-related inspection goal from five to 10 percent of total inspections. Citing the Centers for Disease Control and Prevention's reporting on increased national COVID hospitalization rates since April 2022, OSHA is prioritizing inspections at workplaces with higher exposure potential. These include hospitals, assisted living facilities, nursing homes, other healthcare and emergency response facilities and meat and poultry processing plants.
Since the onset of the pandemic in February 2020, OSHA has issued over 1,200 COVID-related citations and assessed penalties totaling US$7.2 million. OSHA has also pursued employers for claims of retaliation by over 400 workers who raised concerns about COVID, resulting in over US$5 million in monetary awards to the employees.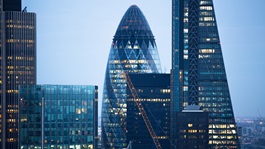 Publication
Essential Corporate News – Week ending 24 November 2023
On 22 November 2023, the Department for Business and Trade published the UK government's response to a consultation which raised certain questions in relation to the Reporting on Payment Practices and Performance Regulations 2017 and the Limited Liability Partnerships (Reporting on Payment Practices and Performance) Regulations 2017 (Regulations).
Publication
Certified environmental claims – the draft of the "EU Green Claims Directive"
To achieve the goals of the "European Green Deal", the EU Commission adopted a proposal for a directive on environmental claims (Green Claims Directive) in March 2023. The primary objective of the directive is to enable consumers to make more informed decisions and take an active role in ecological change. For companies, implementation costs are likely to increase.