---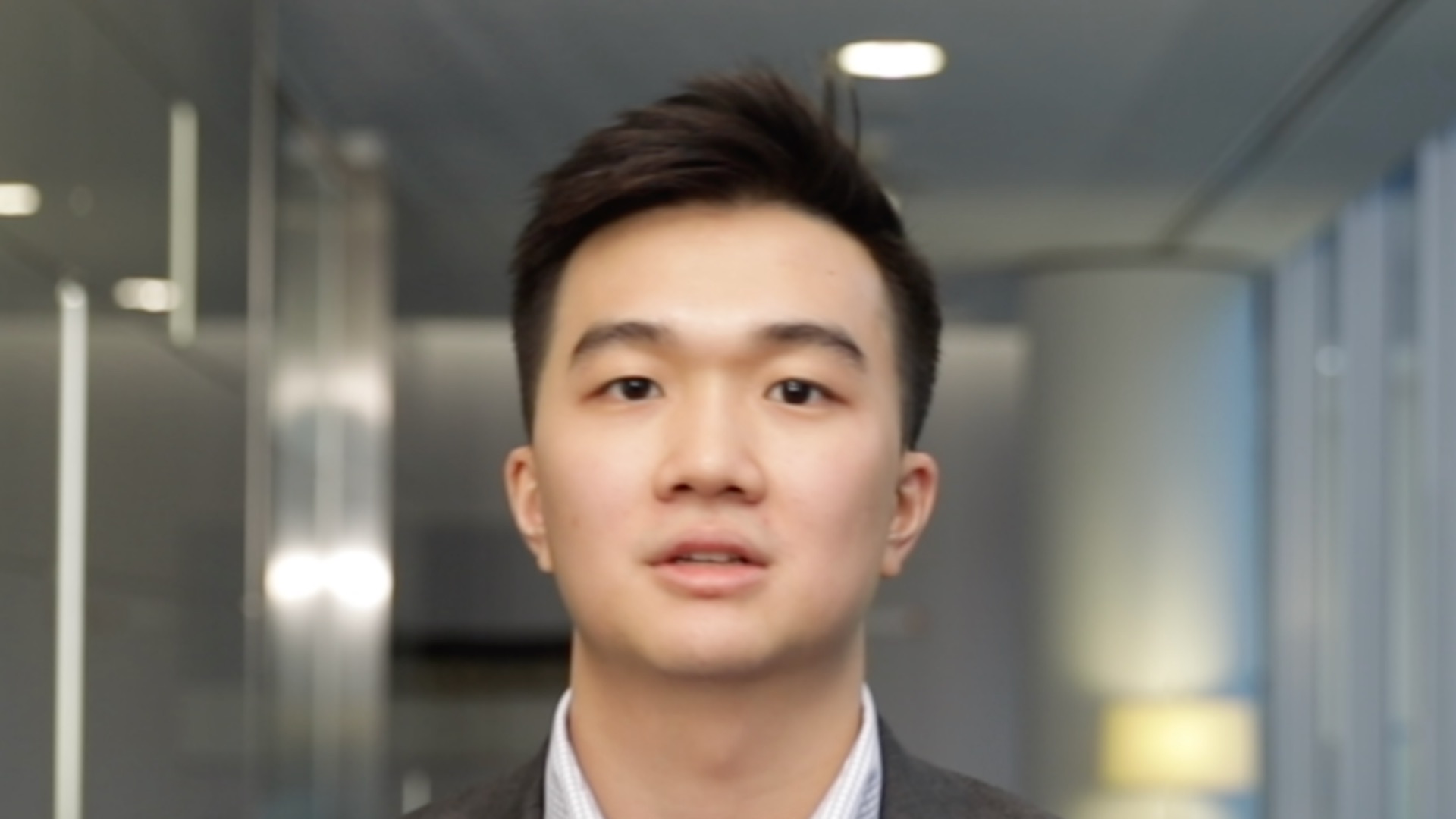 Hear it first-hand: Daniel
Daniel Too is a second-seat trainee currently working in the private institutional clients team. From Singapore, he graduated from Bristol University with a degree in Law.
Positive first impressions
When I was back home in Singapore for the summer, and preparing for my interview at Norton Rose Fulbright, I emailed a partner in the Singapore office to find out more about the firm. I was really surprised when she actually responded. She even met me for a chat which not only showed how friendly the firm was, but also how interested it is in training and developing new people.
I was invited to the assessment days of three other law firms as well as Norton Rose Fulbright's. What really made the difference was stepping into the building and being taken aback again by how friendly everyone was – from my interviewers to the graduate recruitment team and the associates who were assessing us during the negotiation exercise. It didn't feel like the sterile corporate culture that's often prevalent at other firms.
Going from Singapore to Bristol and then London was quite a big move. But many of us at Norton Rose Fulbright are from all over the world and far from home, so I'm not short of people to relate to. There's a strong support network.
That's complemented by the support you get throughout your training contract. As well as a supervisor for each seat, you have the same partner mentor for the full two years of your contract: someone you can go to for advice on anything at any stage. They'll check in with you regularly too, just to make sure everything's going OK.
Seats past, present and future
My first seat was in in real estate financing and restructuring where every deal I worked on had an international element. Now I'm in the private institutional team which involves a lot of investment funds, corporate funds and private entity work. At the moment I'm working on a big IPO that combines a fund that's looking to invest in solar assets, an international client and raising capital through the London Stock Exchange, one of the biggest capital markets in the world. All of which makes it pretty cutting-edge.
We put together a prospectus that's about 200 pages long for the IPO. This tells a potential investor everything they need to know about the company, the market and the risks. I helped draft certain sections of it – something a trainee doesn't normally get to do.
For my third seat, I'm hoping to build on the experience I've gained in solar markets and work in the renewables area of project finance. After that, for my final seat, I'm planning an international secondment in, hopefully, Singapore or Sydney. These are the big centres of project financing work in Asia Pacific.
Running with eSports
I'm also on the firm's eSports practice development team. The eSports market is really exciting because it's poised going to grow to five times its current size over the next three years. However, I think a lot of the partners recognise they don't know a great deal about it and they're not going to pretend to a client that they do.
What they do know is that a few of us are really familiar with eSports, and keen to capitalise on its potential, so they're happy for us to take the lead. They're on hand when we need support, but they've given us a lot of room to grow the firm's strategy and approach, to get the Norton Rose Fulbright name out there and to make us the go-to firm for any companies who are either producing games or producing gaming hardware or software. As part of that, I've written and published an article , which I was really pleased about.
New Year celebrations
Separately, I'm involved in Origins, our ethnic minority network, and played a big part in organising the firm's Chinese New Year celebration this year. I didn't expect to, but my supervisor asked me if I was interested and said she'd help me carve out some time to do it, so I said, "Yes. Great." Then the next day, I got a call from the head of the diversity and inclusion committee and before I knew it, I was in touch with the catering team, sorting out the decorations with the general office logistics team and booking the venue. People from all ethnic backgrounds celebrated the occasion. It was a great event which helped highlight for me the importance that the firm places on recognising people from all backgrounds.