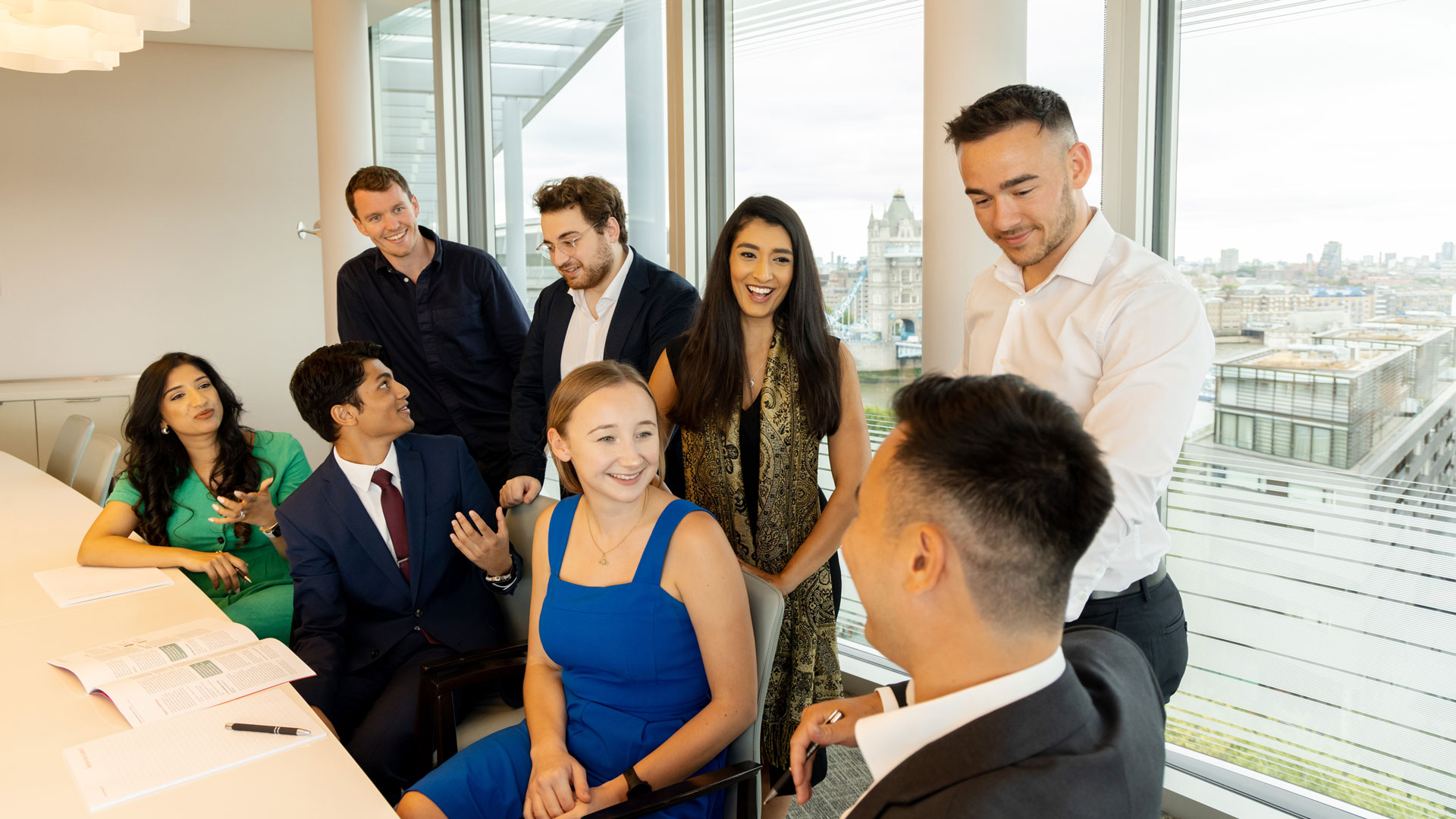 Your journey
For many students, this is the first big career decision you will make, and we will be here every step of the way to support you on your journey. Our training programmes support our people to reach their full potential – no matter what route into law you choose.
Our commitment to you
If you accept an opportunity with us, we will help you thrive as part of a diverse and collaborative team that breaks down barriers, where everybody's opinions are listened to, valued and encouraged to succeed.
Your journey starts here.
Social mobility
We believe that the legal sector should be open to talent from all socio-economic backgrounds – and there's still more work to do to put things right. Peter Scott, our EMEA Managing Partner, is a member of the 30-strong City of London task force which was set up to promote diversity and social mobility in the financial and professional services industries, and he is passionate about access to and advancement within the legal industry.
Isabella James our first female solicitor apprentice, speaks with Clementine Hogarth, a partner in our corporate practice. They share their experiences of entering the legal profession, their inspirations and role models, as well as advice to those thinking about a career in law.
In this video, Farzana Choudhury (Senior Counsel at Standard Chartered Bank and NRF alum) spoke to Peter about her career journey and the challenges she has faced as a Muslim woman in the corporate world.