---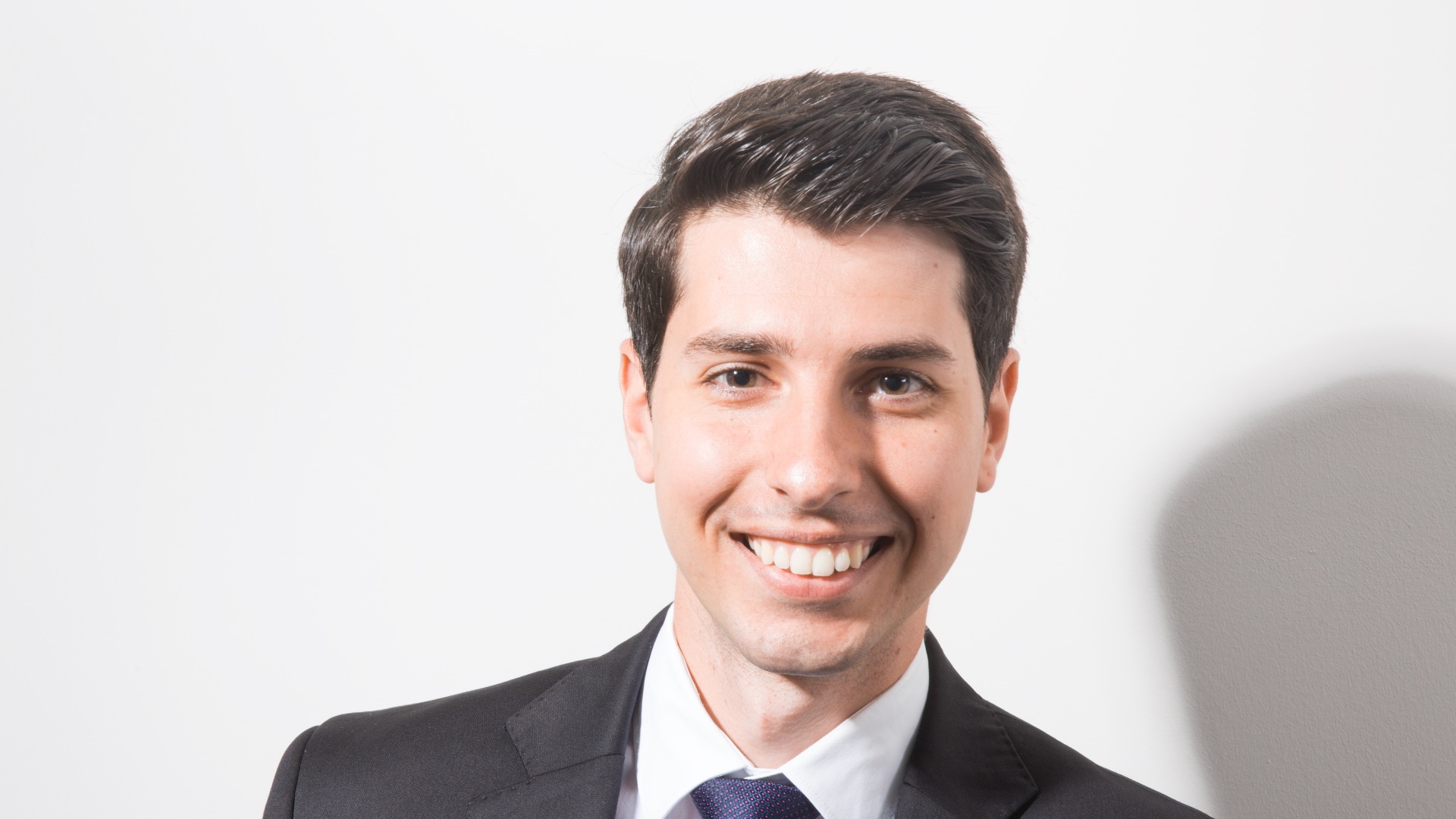 Hear it first-hand: Ilian
Ilian Petrov is a fourth-seat trainee, currently working in trade finance and Islamic finance . Of Bulgarian descent, Ilian grew up in Canada, and he joined us with a degree in political science from the University of Toronto and a degree in law from the University of Southampton.
Choosing law
Why I want to be a lawyer goes back to high school. Back then I was just trying to figure out what I liked and what I wanted to do in life. Then I had my first law class, when I was maybe 16 or 17, back at high school in Toronto. I really enjoyed the subject. For the first time I remember I felt engaged and interested in learning. It was the one thing that stood out. At that point, I said to myself I would be a lawyer – and the first in the family.
There are a number of ways you can get legal experience while you're studying, and vacation schemes are usually the best way to go about it. I didn't get any work experience while I was doing my degree though, so when I graduated I started going to networking events.
One of the networking events I went to was at Kaplan Law School. The career advisor there recommended that I apply for some paralegal positions, so that's what I did, and that's when I joined Norton Rose Fulbright.
Choosing the right firm
When I was at university, I was just submitting applications to lots of firms without knowing too much about them. I think a lot of people do. But when I started as a paralegal here, I saw the culture of the firm. I saw how the trainees are treated with respect and full support from the associates and partners. It's calm yet busy, monitored yet autonomous, and always personable.
As trainees, there are certain things that we all do, no matter the seat. You'll amend documents, write first drafts, make and review comments, and you'll correspond with clients and opposing counsel. At first you might not understand the wider picture, but that comes with time.
In every team that you go into, there's new training. When I started in aviation finance, we had training on the various documents that you would find – facility agreements, security documents, sale purchase agreements. I had the same for Islamic finance, which I started in my second seat.
Whichever seat you're in, you'll get a lot of support from the people above you. You sit with either a senior associate or a partner and you can always go to your supervisor with any questions you might have.
Work-life balance
I'm quite a sociable person. I like to go around and talk to the other trainees, associates and paralegals on my floor, to stretch my legs, offer help, ask for some. It gets you involved in some good work too, more so than an email would.
My intake tends to go out together – especially on a sunny Friday. We'll meet downstairs, wait for everyone else to finish, then we'll go off somewhere near the office. We're surrounded by bars and restaurants in the area, and the Scoop – the outdoor amphitheatre – has live entertainment on the river in the summer.
I play softball for the firm sometimes too, either in Regent's Park or on Primrose Hill. It's very chilled. We meet at 6pm to leave the office, jump in a taxi, and the associate who runs the team has already ordered the pizzas by the time we get there.
My first game ever was the first match of the season, so the weather wasn't the best. Foolishly I'd worn shorts, so there was a lot of running on the spot to keep warm. After that game, I can say that catching is definitely my strong suit, followed by batting, but my throwing… leaves much to be desired.
My seats
I've always kept an open mind about what kind of lawyer I want to be. I'm still figuring out exactly what I want to do, and moving through the training contract helps with that. You might not get all the seats you want, but you never know which ones will surprise you. I know I've been surprised.
You move through seats, but I think with every step you take, with each transaction you're involved in, you get more and more comfortable. From the first deal to the second, you notice the difference.
You'll always be learning. My first seat was in asset finance, in aviation, but at first I ended up working on a couple of sea vessels. When I moved into working on planes, it's still technically the same process but the documents and the requirements are different. You think you're comfortable, but then you have to start again. You keep learning.