---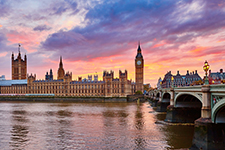 The new reporting obligations under the Modern Slavery Act 2015
Global | Publication | November 2015
Introduction
On October 29, 2015 section 54 of the Modern Slavery Act 2015 relating to transparency in supply chains became effective. At the same time the Government published a practical guide explaining the concepts relevant to section 54 and describing how businesses should approach the preparation of their slavery and human trafficking statement.
Commercial organisations supplying goods or services which carry on a business or a part of their business in the UK and which have a total turnover of £36 million or more in any financial year will be required to publish a slavery and human trafficking statement setting out the steps they have taken to eradicate slavery and human trafficking in their own business and in its supply chains. The statement may include information about the organisation and its supply chains, policies in relation to slavery and human trafficking, due diligence processes, location of risk and risk management steps, performance tracking and training. A six month transition period means that businesses with a 31 March 2016 year-end will be the first required to publish a statement covering the full financial year commencing on 1 April 2015. We summarise the reporting obligations on the next two pages.
The Government has emphasised that its strategy is to rely on 'competition between businesses to drive up standards'. Whilst businesses can report in their statements that no steps have been taken to tackle slavery and human trafficking, many organisations may not find this option viable given increasing consumer, investor and other stakeholder expectations in this area. The practical guide states that those yet to take any action to date may want to indicate that any steps disclosed in their statements relate only to the period from October 2015.
The practical guide makes clear that no work needs to be repeated, so any preexisting or ongoing processes which businesses have been undertaking to date may be just described, consolidated or elaborated on. This recognises that many businesses are already working to address their adverse human rights impacts, either to comply with similar legislation such as the California Transparency in Supply Chains Act 2010, or international standards such as the UN Guiding Principles on Business and Human Rights and OECD Guidelines for Multinational Enterprises. Indeed, the practical guide references the concept of human rights due diligence in the UN Guiding Principles, which emphasises the importance of assessing, mitigating and communicating on human rights impacts, when describing how due diligence might be approached for the purposes of section 54.
The right thing to do
*Note: Laws listed have different jurisdictional criteria
Quick reference guide to the MSA reporting framework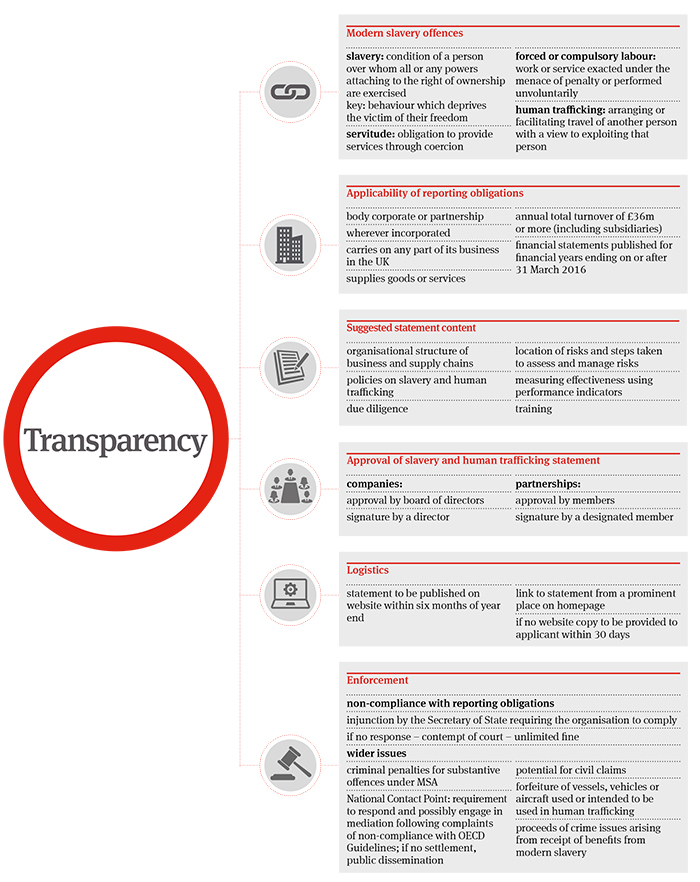 Contacts