---
New US Russian CAATSA sanctions designations – what the energy industry needs to know
Global | Publication | April 2018
Introduction
In our previous posts (which can be accessed here) we followed the implementation of the Countering America's Adversaries Through Sanctions Act (CAATSA) and the development of the implementation and accompanying guidance with respect to the Russia/Ukraine aspects and the energy sector.
On 6 April 2018, the US announced new CAATSA sanctions targeting a number of Russian individuals and companies, including a number of individuals and entities closely related to the Russian energy sector. Our summary of these new sanctions, and their potential impact on the energy industry is set out below. Our article more generally on the new designations can be found here.
New designations
The US Department of the Treasury's Office of Foreign Assets Control (OFAC) has updated its list of designated individuals and companies (the SDN List) by adding seven oligarchs, 12 of their companies, 17 senior Russian government officials and a large Russian state-owned defence company.
Section 241 of CAATSA directed the Treasury Department to draw up a report listing key Russian Oligarchs, senior politicians and those it deemed "parastatal entities" (Report), and this Report was delivered on 29 January 2018. The Report is not a sanctions list, and the Treasury Department has been keen to reiterate that being named in the Report does not indicate the entities are subject to sanctions, or are likely to be named in any future extension of sanctions, nor does it signify any intelligence the US government may have. However, the new designations include some (although by no means all) individuals and entities listed in the Report.
Energy related designations
One of the important designations for the energy industry is aluminium magnate Oleg Deripaska, who has been designated for his close ties to the Russian government and other alleged activities. Companies owned, controlled or connected to Deripaska have also been designated, including the London listed aluminium producer EN+ Group, the Hong Kong listed United Company RUSAL, and the power company EuroSibEnergo.
Other energy related names and companies designated include:
Vladimir Bogdanov, the Director General and Vice Chairman of oil company Surgutneftegaz (already subject to US sectoral sanctions imposed in September 2014).
Victor Vekselberg and The Renova Group, the asset management and investment company which has heavily invested in the Russian energy industry, and which he is the founder and Chairman of.
Kirill Shamalov, previously married to Vladimir Putin's daughter Katerina Tikhonova, and either a current or recent large shareholder of integrated gas processing and petrochemicals company Sibur (although Sibur has not been designated).
Igor Rotenberg and the oil and gas drilling company Gazprom Burenie, 79 per cent owned by Igor and sold to him by his father Arkady Rotenberg when he was himself designated in mid-2014.
Surgey Fursenko, a member of the board of oil company Gazprom Neft (currently subject to EU and US sectoral sanctions).
Alexey Miller, the Chairman of the management committee and Deputy Chairman of the Board of gas company Gazprom (currently subject to US sectoral sanctions).
What does it mean for you?
The practical effect of the new designations is that "US Persons", including US nationals, US entities and any entities within the US effectively cannot do business with any of the specifically listed individuals or companies, and should quickly divest of any positions (see below). All non-US persons should also ensure any business with a US nexus (including utilising US dollars) does not involve one of the listed individuals or entities.
The new designations have ramifications for US nationals who are employed by, or who act as directors or advisors for any designated entity. They may also have ramifications for anyone that currently engages, or in the future intends to engage in, business with any companies associated with any of the individuals listed. However, it should be noted that the level of sanctions risk will be fact specific, and just because a company is associated with a designated entity does not mean that company is itself a designated entity (unless specifically listed).
Employment and contracts for goods and services
OFAC has issued time limited authorisations for the "winding down of operations, contracts or other agreements that were in effect prior to April 6 2018". As such, under General License 12, anyone employed by or in a contractual relationship with any of the designated entities has until 5 June 2018 to exit or be in breach of their sanctions obligations.
One result of this general licence is that, if a US company has already entered into a contract for the delivery of goods from a designated entity, the goods may only be accepted if delivery occurs before the 5 June 2018 deadline, and any outstanding payments must be placed in a blocked account of a US bank.
It is expected that any US person employed by, or sitting on any board of a designated entity will resign from this position before the deadline. Alternatively, a specific license could be sought from OFAC in exceptional circumstances.
Debt, equity and other holdings
General License 13 allows US persons to sell any debt, equity or other holdings of the newly designated entities by a final deadline of 7 May 2018. These cannot however be sold to anyone themselves listed on the SDN list.
If any of the designated entities hold ownership of a US company, that US company should seek immediate legal advice and is encouraged to contact OFAC. As long as the ownership is less than 50 per cent then the US company itself will not be blocked, but the company must not make any payments, disbursements or dividends to the designated entity apart from to a blocked account in a US bank.
Non US entities
Section 228 of CAATSA includes sanctions restrictions on non-US entities that US authorities determine have facilitated significant transactions for or on behalf of any person subject to the US sanctions regime, which will include these newly designated individuals and entities. However, this will not apply for those engaged in transactions to wind down or divest of positions in accordance with the general licenses mentioned above.
Conclusion
This expansion of the list of designated individuals and companies is likely to have a significant impact on numerous US and non-US energy companies, projects and investments, both within and outside of Russia, based on the energy related individuals and entities that have been targeted. Further, although the remaining individuals and entities named in the Report are not currently the target of sanctions, it is possible that this will change if the US again expands the sanctions in the future, and businesses may wish to take steps to be able to address this effectively if necessary.
If you have any questions regarding CAATSA, the development of Ukraine/Russia sanctions regimes with respect to their impact on the energy industry, or more broadly, please do not hesitate to contact us.

Contacts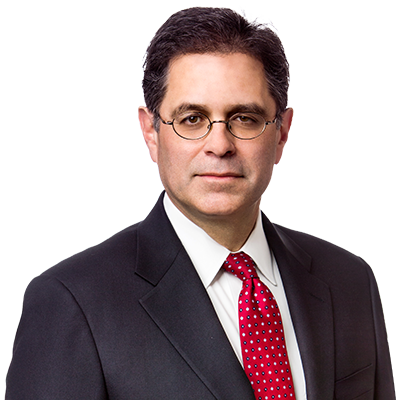 Chief Legal Officer, United States