---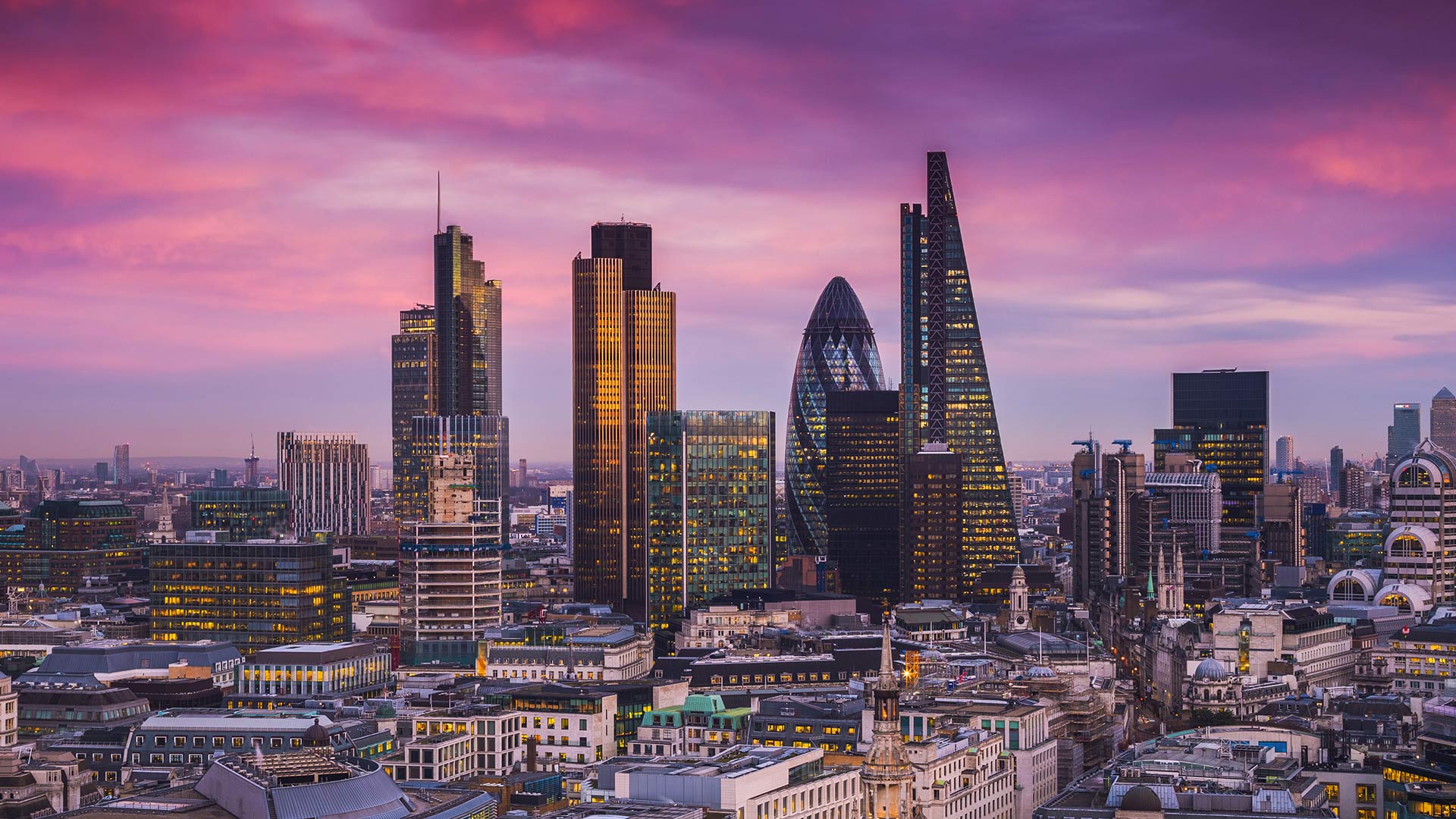 Real Estate Focus: January 2020
A round-up of some key legal developments in England and Wales for the real estate sector.
United Kingdom | Publication | January 2020
Content
Introduction
In this edition we take a look at the Queen's Speech; significant dates and cases in the year ahead; the latest on applications under s.73 Town and Country Planning Act 1990; and new guidance from HMRC.
Some significant dates in 2020
| | |
| --- | --- |
| 7th Jan 2020 | MEES (Minimum Energy Efficiency Standards):closing date for a consultation on how to improve the energy performance of non-domestic privately rented buildings through tighter minimum energy standards. The government's preference is a minimum 'B' Energy Performance Certificate (EPC) rating by April 1, 2030. |
| 8th January | Telecommunications Infrastructure (Leasehold Property) Bill introduced in the Commons. This provides a process for telecoms network operators to gain access to "multiple dwelling buildings" to install fixed-line broadband connections where these have been requested by a tenant but the landlord is unresponsive. |
| 9th January | Leasehold enfranchisement: Law Commission published a report on options to reduce the price payable when a residential lessee exercises the right to buy the freehold or extend its lease. |
| 10th January | Money Laundering Regulations: extended in scope and in particular to include the letting agency sector for high value transactions (transactions with a monthly rent equivalent to 10,000 euros or more). |
| 6th February | Draft London Plan to be laid before London Assembly. |
| March | Publication of final London Plan. |
| 11th March | Budget. May include the Conservative Manifesto promise of a stamp duty surcharge on non-UK resident buyers of residential property. |
| 11th March | A National Infrastructure Strategy to be published alongside the Budget. |
| 20th March | Homes (Fitness for Human Habitation) Act 2018 extended to tenancies granted before March 20, 2019, when the Act came into force. The Act imposes an implied covenant by landlords of dwellings that the premises are fit for human habitation at the start of a tenancy and will remain so throughout the term. Generally it applies to social and private sector tenancies of less than 7 years. |
| 1st April | MEES: subject to some exclusions and exemptions, from this date residential landlords in the private rented sector (PRS) cannot continue to let a property unless it has an EPC rating of 'E' or higher. (This will apply to the non-domestic PRS from April 1, 2023). |
| 1st April | MEES: end of all "no cost to the landlord" exemptions from minimum energy efficiency standards claimed by landlords in the PRS. |
| 6th April | Non-UK resident corporate landlords will become subject to UK corporation tax, rather than income tax, on their property rental income. |
| 6th April | "Off-payroll" working: medium and large private sector businesses will become responsible for deciding the tax status of any contractor they engage via a personal service company (PSC), whether directly or indirectly. |
| 1st June | Tenant Fees Act 2019 extends to agreements entered into before June 1, 2019, when the Act came into force. The Act bans landlords and agents from requiring tenants of privately rented housing to pay "letting fees" or any other payments save for those specified which include rent, a capped tenancy deposit and a capped holding deposit. |
| 1st July | If passed, the Electrical Safety Standards in the Private Rented Sector (England) Regulations will apply to certain new residential tenancies (and to existing tenancies from April 1, 2021). The Regulations impose duties on private landlords in respect of electrical safety standards. |
| 1st October | Proposed commencement date of a VAT reverse charge on construction services. |
| 31st December | From this date LPAs will be required to publish infrastructure funding statements setting out how much they collected through the Community Infrastructure Levy (CIL), how much of it is spent and what it is spent on. |
Real estate announcements in the Queen's Speech (December 2019)
A Renters' Reform Bill that will introduce a package of reforms to deliver "a fairer and more effective" residential rental market. Main elements:

abolition of "no fault" evictions by removing s.21 Housing Act 1988;
reforming the grounds for possession and giving landlords more rights to regain possession through the courts where there is a legitimate need;
improving the court process to make it quicker and easier to recover possession; and
a new "lifetime" deposit.

A comprehensive programme of reform to end "unfair practices" in the residential leasehold market, including:

ensuring that new homes are sold freehold not leasehold when they can be;
getting rid of "unnecessary" ground rents in new leases;
new rights for homeowners to challenge unfair charges;
making it easier, quicker and cheaper to enfranchise; and
reinvigorating commonhold and the Right to Manage.

Measures to expand the scope of the database of rogue landlords and property agents and to increase access to the information in it.
A consultation on "First Homes", a scheme to provide homes for local people and key workers at a discount of at least 30%, the discount to be funded by developers.
Renewal of the Affordable Homes Programme.
A new Shared Ownership model to make buying a share of a home simpler, fairer and more transparent.
A Social Housing White Paper to include measures to provide greater redress and better regulation and to improve the quality of social housing.
A Planning White Paper to make the planning process clearer, more accessible and more certain.
Publication of a National Infrastructure Strategy.
A Building Safety Bill to put in place new and enhanced regimes for building safety and construction projects.
A Fire Safety Bill which would (amongst other things) implement the legislative recommendations of the Grenfell Tower Public Inquiry Phase 1 Report.
A requirement that developers of new-build homes belong to a New Homes Ombudsman.
Legislation to require that all new homes have the infrastructure to support gigabit-capable broadband, with developers obliged to work with broadband companies to install it up to a cost cap, and also to make it easier for telecoms companies to install broadband infrastructure in blocks of flats.
A fundamental review of business rates. Also a commitment to: increase the current retail discount from one-third to 50% and extend it to cinemas and music venues; introduce a new discount for pubs; legislate to bring the next revaluation forward by one year to 2021; and to switch to three-yearly revaluations.
An Environment Bill to establish new long term domestic environmental governance.
Some cases to look out for in 2020
| | |
| --- | --- |
| Early 2020 | On 10th October 2019 the Supreme Court heard the landlord's appeal in Duval v 11-13 Randolph Crescent Ltd UKSC 2018/0211. We await the Supreme Court's decision as to whether, if a landlord licensed a tenant to carry out alterations despite an absolute prohibition in the lease, the landlord was in breach of its obligation to other tenants in the building to enforce lease covenants at their request. |
| 14th /15th January | R (Joint Council for the Welfare of Immigrants) v Secretary of State for the Home Department [2019] EWHC 453 in the Court of Appeal: does the government's Right-to- Rent Scheme breach the European Convention on Human Rights? |
| 21st/22nd January | Date of an appeal in Fearn and others v Trustees of the Tate Gallery [2019] EWHC 246 (Ch): if visitors on the Tate Modern public viewing platform have an uninterrupted view of the interior of neighbouring flats with floor to ceiling windows, did this amount to an actionable private nuisance? |
| 28th/29th January | Trecarrel House Ltd v Rouncefield (unreported): Court of Appeal to consider whether a landlord can serve a valid section 21 notice under the Housing Act 1988 to terminate an assured shorthold tenancy if they did not give the tenant a gas safety certificate before the tenant took occupation. |
| 3rd/4th March | Appeal in Borwick Development Solutions Ltd v Clear Water Fisheries Ltd [2019] EWHC 2272 (Ch): are solar panels fixtures that pass automatically to a buyer on a sale of the land on which they are located? |
| 1st/2nd April | Supreme Court to hear appeal in T W Logistics Ltd v Essex County Council [2018] EWCA Civ 2172: had part of the working port of Mistley been properly registered as a town or village green? TWL has challenged the registration arguing that its effect would be to criminalise many of its activities in operating the port. |
| July 2020 | We hear on the grapevine that the Supreme Court is to hear an appeal in Alexander Devine Children's Cancer Trust v Millgate Developments Ltd and another [2019] EWCA Civ 2679: is it contrary to the public interest for houses erected in breach of a restrictive covenant to be demolished? If it is, that would give power to discharge the restriction. |
S.73 applications – where are we now?
Since the Court of Appeal (CoA) handed down judgment in Finney v Welsh Ministers [2019] EWCA Civ 1868 on November 5, 2019 there has been something of a hiatus in the processing of s.73 applications across the country.
S.73 Town and Country Planning Act 1990 enables applications to the local planning authority (LPA) to vary or remove conditions attached to an earlier planning permission. As developers and practitioners will know, even the most vanilla of s.73 applications have been held up whilst LPAs take legal advice and decide how to process such applications. Finney is clear that they cannot be used to amend the description of development in the original permission.
The CoA also indicated how such a change to the description of development could be effected, noting that s.96A was available if the change was a non-material one, or a fresh planning application could be submitted if the change proposed was material. Despite this clear guidance, however, many LPAs are taking an ultra-cautious approach to Finney and confusing a change to the original description of development (not allowed) with simply describing what the s.73 application is for. We have seen the following suggested when a s.73 application has been proposed:
1. The s.73 description of development must mirror precisely the description of development in the original permission, with the s.73 permission giving no clue on its face as to what change is being effected by s.73.
2. The s.73 description of development must mirror precisely the description of development in the original permission, but an informative can be added to the s.73 permission describing the change permitted pursuant to s.73.
3. The s.73 description of development can include the words "Application to vary Condition XX on Full Planning Permission Ref: XX for:…" and then sets out the original description of development. An informative may or may not be included.
4. The s.73 description of development can include the words "Application to vary Condition XX on Full Planning Permission Ref: XX for:…" and then sets out the original description of development followed by the words "namely …." and then the description of the changes.
5. Variations on 3. and 4. above in terms of having the original description of development in italics or bold text, or otherwise distinguishing it from the remainder of the text to make it clear that the original description of development is not being varied.
1. above is considered an overly cautious position, making the task of undertaking due diligence for prospective buyers or funders in the future unnecessarily difficult and requiring the application documents to be reviewed to understand the scope of the changes. It is also unnecessary - this is not what Finney requires. The case was not intended to prevent s.73 applicants from being able sensibly to describe the changes proposed, making these clear and transparent so that the public at large and the LPA could understand the revised proposal. Finney was solely concerned with changing a description of development from (as in the Finney case) a wind turbine height of "100m" to "125m". In our view any of 2. – 5. above would be permissible and would not fall foul of the Finney judgment or put the resulting planning permission at risk of successful challenge, nor would any of these approaches have the disadvantages of 1.
It is hoped that LPAs will now start quickly to clear their backlogs of s.73 applications and get on with the process of determinations. Finney should simply be seen as a reminder of what s.73 can't do, it should not disrupt the usual churn of s.73 applications. S.73 is an extremely usual tool in a developer's armoury, let it not become less so.
For further information please contact Head of Planning Sarah Fitzpatrick.
(Sarah.Fitzpatrick@nortonrosefulbright.com)
Real estate tax – update on HMRC guidance
HMRC has recently published guidance on the transition to corporation tax for non-resident landlords (which takes effect from April 6, 2020) and has also published updated guidance on the SDLT anti-avoidance provision, s.75A. The updated s.75A guidance is long awaited, particularly following a recent First-tier Tribunal decision (reported in the June 2019 Real Estate Focus), which has not been appealed.
We will be providing a full update on both of these topics in next month's Real Estate Focus, but in the meantime, please contact Julia Lloyd, Counsel in our Real Estate Tax team if you would like to discuss further.

Contacts
Head of Real Estate, London