---
Essential Corporate News – Week ending August 12, 2016
Global | Publication | August 12, 2016
Introduction
Welcome to Essential Corporate News, our weekly news service covering the latest developments in the UK corporate world.
FCA: Final notice for sponsor for breach of Listing Rule 8
On August 9, 2016 the Financial Conduct Authority (FCA) published a final notice imposing a fine of £530,500 on Cenkos Securities Plc for failures in its sponsor services business under Listing Rule 8.
The FCA found that Cenkos failed to have appropriate systems and controls in place across its sponsor services business in breach of LR 8.6.6R, failed to act in its sponsor role with the expected level of diligence and professional care in breach of LR 8.3.3R, and failed to take reasonable steps to ensure any communication or information it provided to the FCA was, to the best of its knowledge and belief, accurate and complete in all material respects, in breach of LR 8.3.1AR.
In 2014, Cenkos represented to the FCA that one of its clients was eligible for a Premium Listing when it had not carried out the requisite due diligence to ensure that this was correct. From March to June 2014 Cenkos corresponded with the UK Listing Authority (UKLA), submitting letters confirming the client's eligibility for a Premium Listing, analysis of its acquisitions during the required three year track record period, and drafts of the client's prospectus.
Despite submitting several drafts of the prospectus and eligibility letters to the UKLA, Cenkos failed to establish how its client met the eligibility criteria for a Premium Listing. Ultimately, the transaction in question had to be abandoned, as Cenkos was unable to satisfy the FCA of the client's eligibility.
Cenkos agreed to settle at an early stage of the FCA's investigation and therefore qualified for a 30 per cent discount. Were it not for this discount, the FCA would have imposed a financial penalty of £757,800 on Cenkos.
High Pay Centre: Briefing on executive pay
Following its annual survey of FTSE 100 CEO pay packages, the High Pay Centre has published a briefing on executive pay revealing that rewards at the top continue to grow at a double digit rate.
In summary, the High Pay Centre found:
average pay for a FTSE 100 CEO rose to £5.480 million in 2015, an increase from £4.964 million in 2014, but significantly higher than the £4.129 million in 2010;
median FTSE 100 CEO pay in 2015 was £3.973 million, a slight increase from £3.873 million in 2014, but up from £3.391 million in 2010;
the slower growth in median pay suggests that the increases in average pay are driven by big pay increases for a small number of CEOs at the top;
in 2015, the average pay ratio between FTSE 100 CEOs and the average wage of their employees was 147:1, in 2014 the ratio was 148:1;
the average pay ratio between FTSE 100 CEOs and the average total pay of their employees in 2015 was 129:1;
the ratio of FTSE 100 CEO pay to the median full-time worker across the whole UK economy was 183:1 in 2014, 182:1 in 2013 and 160:1 in 2010;
only a quarter of FTSE 100 companies are accredited by the Living Wage Foundation for paying the living wage to all their UK-based staff;
most FTSE 100 companies fail to disclose how many people they employ in the UK in their annual reports - only 22 companies from a sample of 72 did so;
one FTSE 100 company has employee representatives on the board. TUI, which recently merged with German incorporated TUI AG, has an airline pilot and a travel agent on its supervisory board;
no FTSE 100 company currently publishes its CEO to employee pay ratio;
no women made it into the top ten highest paid CEOs in 2015 or 2014; and
10 per cent of FTSE 100 companies had no female executive directors and no female remuneration committee members.
(High Pay Centre, The State of Pay: High Pay Centre briefing on executive pay, 07.08.16)

Contacts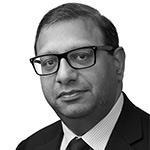 Head of Corporate, M&A and Securities, Europe, Middle East and Asia