---
Essential Corporate News – Week ending September 30, 2016
Global | Publication | September 30, 2016
Introduction
Welcome to Essential Corporate News, our weekly news service covering the latest developments in the UK corporate world.
FCA: Market Watch Issue 51
On September 27, 2016 the Financial Conduct Authority (FCA) published Issue 51 of Market Watch, its newsletter on market conduct and transaction reporting issues. The FCA has  recently completed a review of the market abuse systems and controls currently employed at several small and mid-cap equity market makers. The review considered the adequacy of the firms' trading and market abuse controls and in this Market Watch the FCA sets out its high-level observations. Although the review focused on small and mid-cap equity market makers, the FCA notes that these findings will be of interest to all firms undertaking market making activities.
The review focused on four key areas:
market abuse risk awareness
information barriers
wall-crossing procedures and insider lists
ongoing monitoring and surveillance
Market abuse risk awareness
Generally, the FCA found that compliance teams were aware of the key market abuse risks within the business and could articulate them clearly. However, during conversations with senior management and members of the trading/market making teams the level of awareness was inconsistent and generally below its expectations. The FCA notes that regular risk assessments are important in mitigating the risks of market abuse and that firms who were not conducting regular market risk assessments had difficulty in demonstrating that effective controls were in place.
Information barriers
All the firms in the review confirmed that the maintenance of effective information barriers was essential to mitigate the risks of market abuse, including insider dealing and the unlawful disclosure of inside information. The firms were able to clearly articulate and demonstrate the information barrier between their corporate finance and investment banking operations (private side) and the rest of the business (public side). However, other information barriers were less well defined. For example, sales and sales-trading staff often sit within close proximity to the market making team which poses significant challenges in maintaining effective information barriers.
The FCA also noted circumstances during the review where senior management, often classified as Permanent Insiders, were situated (or had an additional desk) within close proximity to the market making desk, and had access to market makers' trading book positions. This is a situation in which conflicts of interest could arise.
Firms that physically segregated individuals or teams that regularly have access to confidential or inside information were able to demonstrate more effective controls. However, where this is not possible, the FCA suggests that firms might consider taking extra steps to ensure the information barriers are properly managed and maintained. This could include specific training for staff operating in these areas and ensuring compliance representatives are properly integrated with front line operations to improve manual surveillance capabilities and information management.
Wall-crossing procedures and insider lists
The level of documented wall-crossing procedures was generally poor across the firms in the review. Some firms used the compliance team as 'gatekeepers' in all wall-crossings. In these circumstances the compliance team would judge whether the wall-crossing was necessary, who was the correct person to wall-cross and finally the most appropriate time to do this. The FCA found this to be the most effective approach it observed, as it allows firms to centralise the wall-crossing process, reduces the risks of inadvertent wall-crossing, and provides a more consistent approach.
During analysis on specific transactions the FCA observed several examples where details recorded on insider lists were either inaccurate or, in some cases, missing entirely and it encourages firms to consider if their insider lists are accurately documented and suitably detailed.
The FCA notes that it is important that firms consider the 'need to know principle' when determining which individuals need to be wall-crossed on a transaction and consequently included on an insider list. This principle should help ensure that inside information is only disclosed where it is in the 'normal exercise of an employment, a profession or duties'.
Market abuse monitoring and surveillance
Article 16 of the Market Abuse Regulation (MAR) includes requirements for firms to have effective arrangements, systems and procedures to detect and report suspicious orders and transactions. The FCA observed some examples during the review where firms periodically monitor the trading activity of market makers during periods when individuals at the firm had been wall-crossed. The FCA considers this type of extra due diligence as an important step in mitigating the risks of market abuse and encourages all firms to consider performing this type of enhanced monitoring. However, some firms in the review were unable to demonstrate how the market abuse surveillance tools they currently employ are effective and fit for purpose. The FCA comments that firms need to be particularly careful when selecting suitable surveillance tools and setting alert parameters.
CDSB: Handbook on EU environmental reporting
On September 27, 2016 the Climate Disclosure Standards Board (CDSB) published a handbook on EU environmental reporting. Directive 2014/95/EU on the disclosure of non-financial and diversity information (NFR Directive), which amends the Accounting Directive 2013/34/EU to require certain large companies to disclose information on policies, risks and outcomes as regards environmental matters, social and employee aspects, respect for human rights, anti-corruption and bribery issues, and diversity in their board of directors, is due to be implemented by Member States by December 6, 2016.
The transposition of the NFR Directive is still being worked on but this publication sets out a series of examples from annual reports of European companies to show how companies could respond to these new requirements. Examples are also provided which are focused solely on environmental matters, but some recommendations may also be useful for reporting other non-financial information.
(CDSB, EU environmental reporting handbook: What could environmental reporting in line with the Non-Financial Reporting Directive look like?, 27.09.16)

Contacts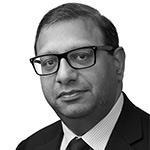 Head of Corporate, M&A and Securities, Europe, Middle East and Asia