---
Essential Corporate News – Week ending August 24, 2018
Global | Publication | August 24, 2018
Introduction
Welcome to Essential Corporate News, our weekly news service covering the latest developments in the UK corporate world.
AFME: UK initial public offerings - Process in relation to providing issuer access for unconnected analysts
On August 20, 2018 the Association for Financial Markets in Europe's (AFME) Equity Capital Markets Division and the European Association for Independent Research Providers (Euro IRP) published guidance (AFME Guidance) for unconnected analysts (i.e. those not employed by the underwriting syndicate) seeking to access information about prospective issuers under the Financial Conduct Authority's (FCA) new rules (in COBS 11A.1) governing initial public offerings (IPOs), which came into force on July 1, 2018.
Under the new rules (as set out in FCA policy statement PS 17/23) relating to the UK IPO process, unconnected analysts must now be provided with access to company information and to the management team of the share issuer (if such access has been provided to connected analysts) before connected analysts (i.e. those employed by or connected to the underwriting bank syndicate) publish their own research. In line with the FCA's aim, the AFME Guidance seeks to ensure that assistance is given to market participants following the introduction of the new rules.
The AFME Guidance sets out a process by which syndicate banks can facilitate access for unconnected analysts to prospective issuers and contains guidelines which those unconnected analysts gaining access to companies undertaking an IPO are expected to sign.
The AFME Guidance covers how unconnected analysts can register their interest to be in communication with the issuer team, and the manner and form that such communications should take. It outlines two different processes, depending on whether the IPO candidate and syndicate banks have opted to allow unconnected analysts access to the issuer's team at the same time as connected analysts in accordance with COBS 11A.1.4B(2)(a), or whether such access will take place separately from connected analysts under COBS 11A.1.4B(2)(b). On either approach, unconnected analysts wishing to communicate with the issuer team must agree to comply with the Market Standard Research Guidelines set out in Appendix I to the AFME Guidance, including obligations to keep the IPO confidential until formal announcement and not to publish their research until the dates that connected analysts are permitted to publish their research under the applicable process.
The AFME Guidance also links to a list of unconnected analysts that issuers must notify in each case, and offer the opportunity to receive issuer information about the prospective IPO. The list currently comprises Euro IRP member firms interested in writing research on prospective IPOs, but will be expanded in due course to include unconnected analysts identified by other representative organisations.
(AFME: guidance on providing issuer access for unconnected analysts – Press release – 20.08.18)
(AFME: guidance on providing issuer access for unconnected analysts – 20.08.18)
Law Commission: Electronic execution of documents – Consultation
On August 21, 2018 the Law Commission released a consultation paper on the electronic execution of documents. The consultation paper outlines the Law Commission's provisional conclusions and potential options for reform.The consultation stems from a project to address any uncertainty as to the formalities around the electronic execution of documents and to ensure that the law governing these formalities is sufficiently certain and flexible to remain competitive in a post-Brexit environment.
The consultation focuses on two aspects of the electronic execution of documents:
the use of electronic signatures to execute documents where there is a statutory requirement that a document must be "signed"; and
the electronic execution of deeds, including the requirements of witnessing and attestation and delivery, and is linked to a planned project on Smart Contracts, on which the Law Commission will commence work in 2018.Following the Law Commission's analysis of the law, their provisional conclusion is that an electronic signature is capable in general of meeting a statutory requirement for a signature and that legislative reform is not necessary. Consultees are asked whether they agree.
The Law Commission is also seeking views on whether:
the Government should set up a group of industry experts to monitor the use of electronic signatures and advise on potential changes which could help businesses as new technology emerges;
webcam or video links could be used instead of a physical witness for documents which require witnessed signatures;
there should be a move away from traditional witnessing in person to a signing platform alone, where the signatory and witness are logged onto the same programme from different locations; and
there should be a further project on whether the concept of deeds is fit for purpose in the 21st century.
The consultation is open for responses until November 23, 2018.
(Law Commission: Electronic execution of documents consultation paper – 21.08.18)
(Law Commission: Electronic execution of documents summary – 21.08.18)

Contacts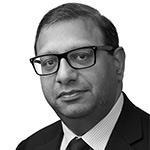 Head of Corporate, M&A and Securities, Europe, Middle East and Asia