---
Essential Corporate News – Week ending July 6, 2018
Global | Publication | July 6, 2018
Introduction
Welcome to Essential Corporate News, our weekly news service covering the latest developments in the UK corporate world.
Financial Services and Markets Act 2000 (Prospectus and Markets in Financial Instruments) Regulations 2018
AIM: Revised AIM Rules for Nominated Advisers
On July 4, 2018 the London Stock Exchange (LSE) published feedback on AIM Notice 51 and confirmed the changes to the AIM Rules for Nominated Advisers.
The LSE has mostly implemented the amendments proposed in AIM Notice 51, save that:
Eligibility criteria - The new Rule 2 criteria for seeking approval as a Nominated Adviser (Nomad) have been amended to remove the proposed requirement for the entity to provide evidence that it has implemented adequate risk management systems. It is noted that Nomads are already obliged to have proper procedures pursuant to Rule 23, and an applicant will be required to demonstrate that it can comply with Rules 23 to 25 when seeking approval as a Nomad.

The LSE does not intend to review existing Nomads against the new amended criteria, as they should already be meeting them through their existing authorisations. It only proposes that eligibility be reviewed if an issue is identified as part of its supervisory work or relevant information is brought to its attention which would bring into question a Nomad's ability to comply.

Notification obligations – The examples in Rule 12 of changes which a Nomad must inform AIM Regulation have been amended to no longer include the commencement of an investigation by a regulatory body or law enforcement authority relating to the conduct of the Nomad's employees. The reference to contemplated changes of control has also been removed.
The LSE notes that, in relation to Rule 3, while it has decided to go ahead with its proposal to have discretion to decline an application if it "considers that an applicant, any shareholder of the applicant, or any officer of the applicant might be detrimental to the reputation and/or integrity of AIM", when considering whether a shareholder may be so detrimental, it will consider the non-exhaustive matters listed in Rule 3.
Other minor drafting and consequential amendments have also been made. The new rules will come into effect on July 30, 2018.
The LSE has also announced that it will issue a consultation on changes to the AIM Disciplinary Procedures and Appeals Handbook in Q3 2018.
(AIM Notice 52, AIM Rules for Nominated Advisers – 04.07.2018)

Contacts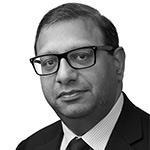 Head of Corporate, M&A and Securities, Europe, Middle East and Asia