---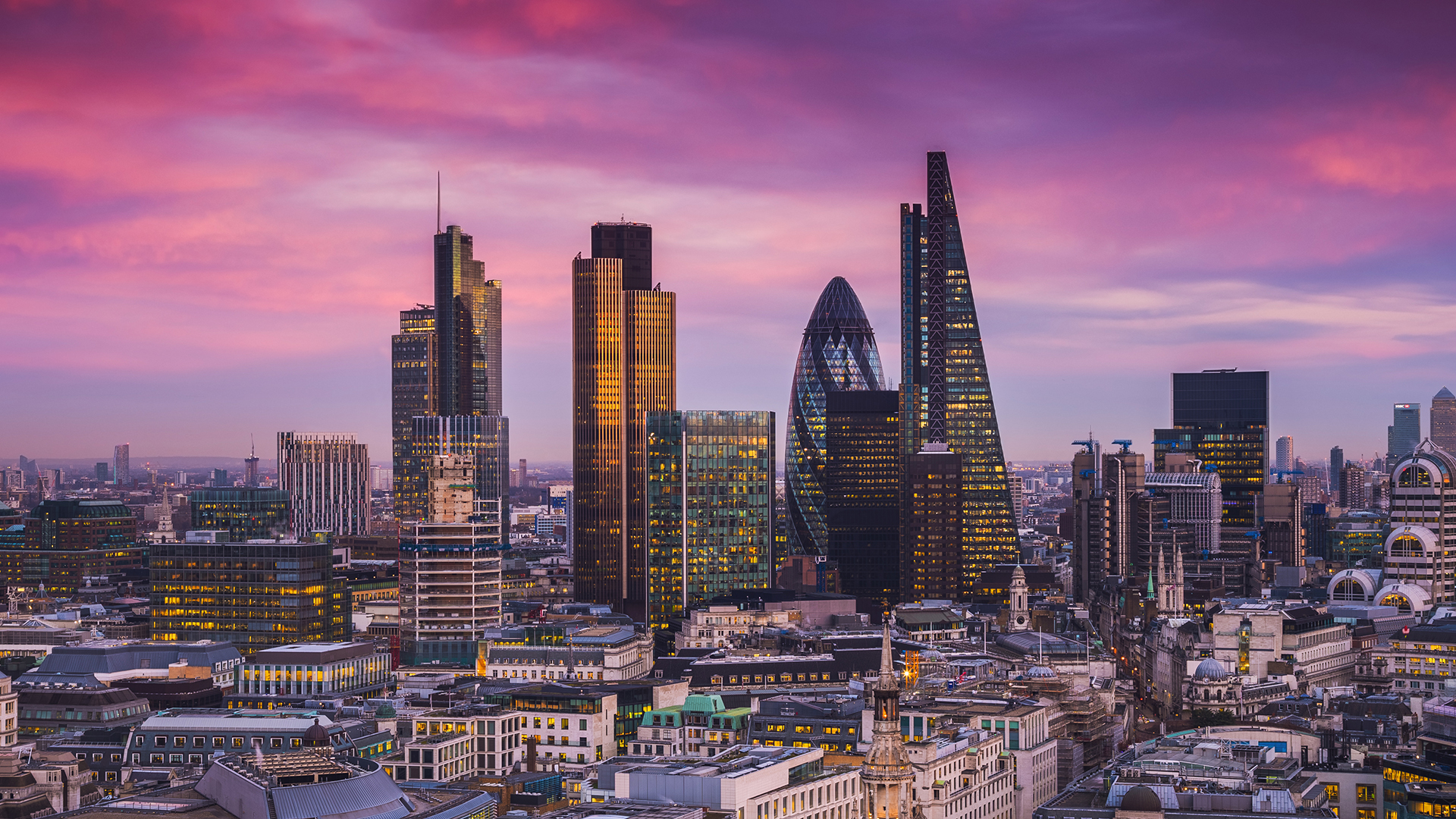 Real estate focus: May 2020
A round-up of some key legal developments in England and Wales for the real estate sector.
United Kingdom | Publication | May 2020
Content
Introduction
In this edition we take a look at COVID-19 in the context of business leases, serviced offices, residential tenancies and construction sites.
COVID-19 and business leases: further suspension of landlords' enforcement rights
On April 23, 2020, the UK Government announced additional temporary curbs on landlords pursuing outstanding rent. This is hot on the heels of section 82 of the Coronavirus Act 2020, which came into force on March 20, 2020 and prevents the enforcement of a landlord's right to forfeit a business lease for non-payment of rent until at least June 30, 2020.
The Government has said that it is concerned about "aggressive rent collection" and is taking additional measures to safeguard businesses in the UK that are vulnerable as a result of the current pandemic. Statutory demands and winding up petitions issued to commercial tenants are temporarily "voided" with retrospective effect and temporary limitations are imposed on the use of Commercial Rent Arrears Recovery (CRAR) by landlords and enforcement agents. Some landlords have been using such measures as a way to pressurise tenants to pay their rent ahead of other business expenses.
Statutory demands and winding up petitions
In the case of a company, a statutory demand is a formal written demand for payment within 21 days of a debt that exceeds £750. If the debtor does not pay or apply to court within 21 days for an order restraining the presentation of a winding up petition, the creditor can present a petition to the court for a winding up order.
The Government has said that it is banning the use of:
Statutory demands made between March 1, 2020 and June 30, 2020; and
Winding up petitions presented from Monday April 27, 2020 through to June 30, 2020, where a company cannot pay its bills due to coronavirus. Any winding up petition that claims that a company is unable to pay its debts must first be reviewed by the courts to determine why. If the inability to pay is as a result of the pandemic, the petition cannot be presented nor a winding up order made.
Both measures will be included in the Corporate Insolvency and Governance Bill which was published on May 20, 2020.
CRAR
CRAR came into force on April 6, 2014 and is a statutory method of enforcement to recover rent arrears relating to commercial property, replacing the common law right of distress.
Since its announcement on April 23, 2020 the Government has acted swiftly. The Taking Control of Goods and Certification of Enforcement Agents (Amendment) (Coronavirus) Regulations 2020 came into force on April 25, 2020 and prevent landlords from using CRAR unless they are owed at least 90 days of unpaid rent. The restriction applies where the notice of enforcement is given during the "relevant period". This started on April 25, 2020 and is defined by reference to the "relevant period" under section 82 of the Coronavirus Act 2020 during which protections from forfeiture for business tenancies are in place: a period ending on June 30, 2020 or such other date as may be specified in regulations.
The Regulations are not retrospective in that any enforcement action taken before April 25, 2020 is not affected.
We will further report on precisely how the ban on the use of statutory demands and winding up petitions will work in practice. There is also some ambiguity at present as to the effect of the new CRAR regulations. Again, we will report further once the position has been clarified.
COVID-19: some thoughts on serviced offices
There's no such thing as a universal "service office agreement" in the UK with each operator opting to use their own standard terms and conditions. However, such agreements typically seek to ensure that the occupiers are not treated as "tenants" in the eyes of the law: the law governing the relationship between the provider and the occupier is based on contract law rather than real property law. Whilst the position of tenants is fairly consistent, the same cannot be said for those occupying under serviced office agreements.
The essence of a serviced office agreement is that it is flexible and relatively short term. In that regard it is possible that those who have been prevented from accessing their serviced office unit throughout the COVID-19 crisis are in a better position than they would be if they were tenants.
In the short term:
The here and now questions from occupiers and owners alike are: "What is my position?" "Does the occupier have to continue to pay?" "Can they walk away?". We have looked at a variety of the standard form agreements used by some of the leading operators and they fall into three types of agreement:
Many of them provide an opportunity for the occupier to terminate should the premises become unavailable / inaccessible.
Some are silent on the issue (and tend to focus instead on the availability of the premises at the start of the licence period as construction delays were probably seen as a more obvious risk than a global pandemic). Where they are silent, there is a possibility that contractual frustration could apply, although typically this is difficult to establish in law.
Some are very much drafted in favour of the building operator, providing that the licence fee must continue to be paid regardless. However, given that these contracts are typically standard form and non-negotiable, it is possible that they would be governed by unfair consumer contracts legislation (even where the occupier is a business). It is certainly arguable that what was typically promoted as a short-term and flexible arrangement should not tie an occupier in to continue paying where the service is not provided. Whether this passes the test would depend on whether a court would consider it reasonable in the circumstances.
In the longer term:
It is to state the obvious that the whole purpose of serviced office accommodation is to provide fully-supported space to enable businesses to respond flexibly to their office needs and not take on the long-term commitment of a conventional lease.
It follows that occupiers under serviced office agreements who are currently struggling as a result of COVID-19 will generally find it much easier than tenants to vacate premises and end their contractual payment obligations. This will clearly have an adverse impact on serviced office providers.
However, looking further ahead it is quite possible that, once the current crisis is over, the success of remote working and the current experiences of tenants locked into leases will lead to a change in office market requirements. An increasing number of businesses may decide that they need a lot less space and more flexibility to exit at short notice. In the long term, therefore, the serviced office market may thrive.
COVID-19 and residential tenancies: measures protecting tenants from eviction
The Coronavirus Act 2020 (the Act) is a piece of emergency legislation providing the Government with powers to contain the spread of COVID-19 and to deal with its consequences. In April's Real Estate Focus we considered the provisions in the Act aimed at protecting business tenants. The Act also contains temporary measures to protect residential tenants.
Section 81 of the Act imposes temporary restrictions on residential landlords' ability to recover possession of residential premises. It does this by extending to three months the notice to be given to tenants before possession proceedings can be commenced. The extension applies to notices served on tenants during the "relevant period". This is defined as beginning on March 26, 2020 and ending on September 30, 2020, or such other date as may be specified in regulations.
The Act applies to a range of residential tenancies, most notably assured shorthold tenancies, the most common tenancy in the private rented sector.
Ordinarily, a landlord can serve a "no fault" notice under section 21 of the Housing Act 1988 (the Housing Act) to recover possession of premises let on an assured shorthold tenancy. The notice can be served either (i) after a fixed term tenancy ends; or (ii) at any time during a periodic tenancy. The Act extends the notice period required to be given from two months to three months.
A landlord is also able to serve a "fault" notice under section 8 of the Housing Act to recover possession of premises where there has been a tenant breach (for example, on the basis of rent arrears). Again, the Act extends the notice period that must be given to three months.
The three month notice period may be further extended by the Secretary of State for any period up to and including six months.
The notice period extension is not retrospective in that it does not extend to notices served before March 26, 2020. However, if a tenant fails to vacate premises pursuant to a notice issued before then, a court order to obtain possession will be required to evict the tenant. A new Practice Direction, which also came into force in March 2020, has suspended proceedings for (and to enforce) possession of residential property for a period of 90 days from March 27, 2020 until June 26, 2020. The suspension period may be extended by the Secretary of State. In practice, this means that proceedings related to notices issued both before and after March 26, 2020 cannot currently be progressed to a stage where tenants are evicted.
In addition to potential extensions by the Secretary of State of the "relevant period" and notice periods, there may be further protections for residential tenants on the horizon. The Mayor of London has called on the Government to implement a "Triple Lock" protection for renters to provide them with protection once the eviction suspension has been lifted. His recommendations include making the "fault" arrears grounds for eviction discretionary in court proceedings, to prevent tenant evictions where large rent arrears have accrued due to COVID-19.
As the Government's response to the crisis evolves, it will be worth watching this space to see if the Mayor of London's "Triple Lock" recommendations or indeed any other additional measures are implemented to protect residential tenants in the months to come.
COVID-19: what is happening on UK construction sites?
The UK has now been in lockdown for eight weeks. Widespread site closures and business shutdowns across the supply chain meant that vast swathes of the construction sector voluntarily halted all activity in response to the COVID-19 pandemic.
For all parties involved in construction projects, the picture has been unclear. The Scottish Government took a more conservative approach towards activities on construction sites than Westminster and, in respect of easing lockdown measures, the UK's four nations are not unified.
As vaccines and therapeutic drugs are still being developed the world is grappling with what will be 'the new norm'. Health and safety at work is most certainly in the spotlight as sites try to continue to operate or take steps to re-open. Together, our Health, Safety & Environment and Construction teams are following developments closely and keeping our COVID-19: what is happening on UK construction sites? briefing updated.
If you or any of your colleagues are interested in our forthcoming breakfast webinar update on this subject, please email Chris Watson to be added to the mailing list – the date is yet to be fixed.
To access our wealth of COVID-19 legal guidance, you can browse here.
For further information please contact Lucy Bruce Jones, Special counsel.

Contacts
Head of Real Estate, London