---
Essential Corporate News – Week ending May 6, 2016
Global | Publication | May 6, 2016
Introduction
Welcome to Essential Corporate News, our weekly news service covering the latest developments in the UK corporate world.
Briefing: FCA Policy Statement 16/13 – Key points for listed issuers
Further to our
summary
in Essential Corporate News – Week ending April 29, 2016, we have published a briefing on the key points for listed issuers following the publication of the Financial Conduct Authority's
Policy Statement 16/13
, which can be found
here
.
Pre-Emption Group: Monitoring Report and good practice template resolutions for disapplication resolutions
On May 5, 2016 the Pre-Emption Group published a Monitoring Report looking at the implementation of its Statement of Principles, which were updated in 2015 to reflect market changes. The Monitoring Report looks at the implementation of the Statement of Principles for meetings held between March 12, 2015 and March 12, 2016.
The Monitoring Report shows that over the course of the first year the revised Statement of Principles were generally adhered to and it reinforces the importance of open dialogue and engagement between investors and the companies in which they have invested. However, having considered the results of the monitoring exercise and the views of investors on best practice in relation to disapplication of pre-emption rights resolutions, the Pre-Emption Group has published template resolutions outlining good practice in requests for disapplication. The template recommends two separate resolutions to cover the disapplications envisaged by the Statement of Principles:
The first resolution requests a five per cent disapplication to be used on an unrestricted basis.
The second resolution, to be put forward by companies when appropriate, requests authority for a further five per cent disapplication in cases when boards consider the use to be for the purposes of an acquisition or specified capital investment in accordance with the Statement of Principles.
When an additional five per cent disapplication authority is used, investors will expect companies to disclose in the relevant placing announcement the circumstances that have led to its use and detail the consultation process undertaken by the company.
While the template resolutions are drafted for UK-incorporated companies, since the Statement of Principles applies to overseas companies with a premium listing, the Pre-Emption Group notes that those companies should adopt the template resolutions in an appropriate form.
The Pre-Emption Group expects companies to use the draft template resolutions for meetings held from August 1, 2016, but encourages companies to use them at their next meeting.
Additionally, in 2016, the Pre-Emption Group will be looking for continued improvement in disclosure of the intended and actual disapplication of pre-emption rights and for all companies to engage with their shareholders and adhere to the letter and spirit of the Statement of Principles.
(Pre-Emption Group, Monitoring Report May 2016, 05.05.16)
(Pre-Emption Group, Template resolutions for the disapplication of pre-emption rights complying with the Pre-Emption Group's Statement of Principles, 05.05.16)

Contacts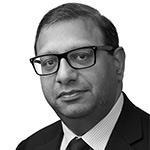 Head of Corporate, M&A and Securities, Europe, Middle East and Asia